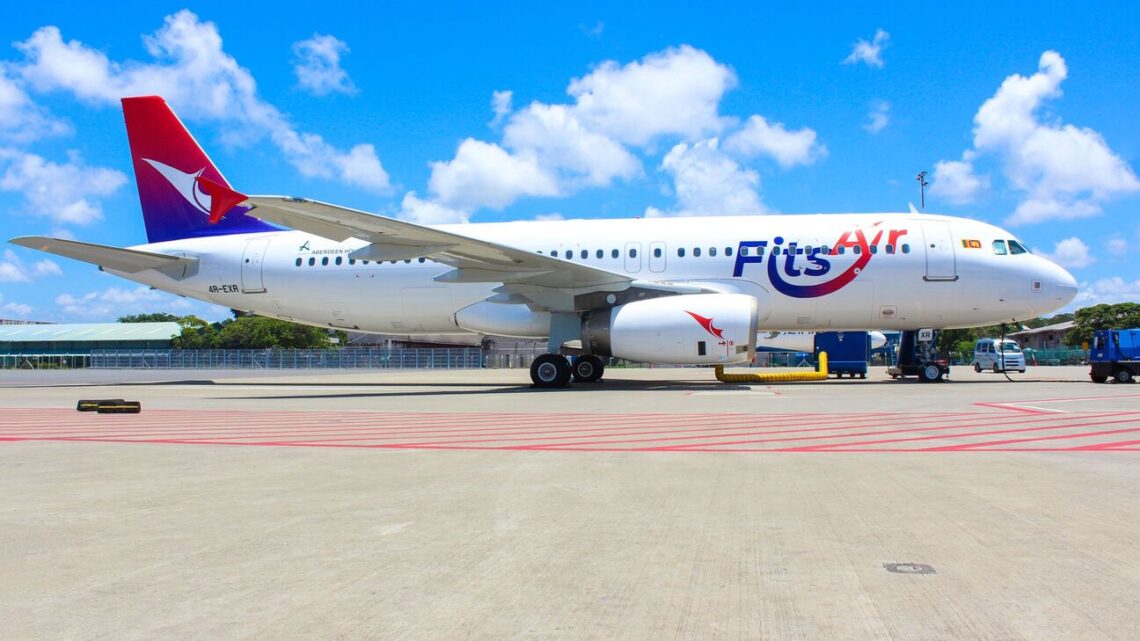 FitsAir, Sri Lanka's first privately owned international airline, increases the frequency of its flights to and from Colombo to Dubai to daily. The daily services between the two destinations began on 26th March 2023. The decision to increase the frequency of flights from 4 times a week to daily comes as a response to requests…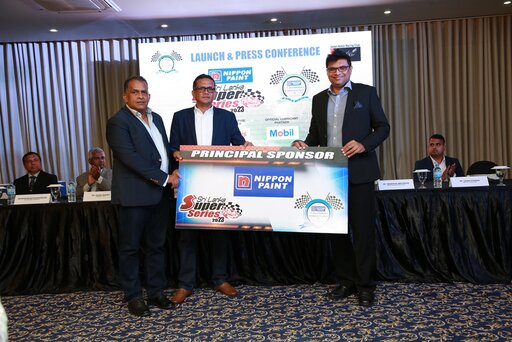 The Sri Lanka Association of Racing Drivers & Riders (SLARDAR), the premier Motor Racing Club in Sri Lanka and Asian Motor Racing Club (AMRC), launch the 'Sri Lanka Super Series 2023' in partnership with Principal Sponsor Nippon Paints, Official Tyre Partner, Maxxis Tyres and Official Lubricant Partner Mobil. This is the first of such racing…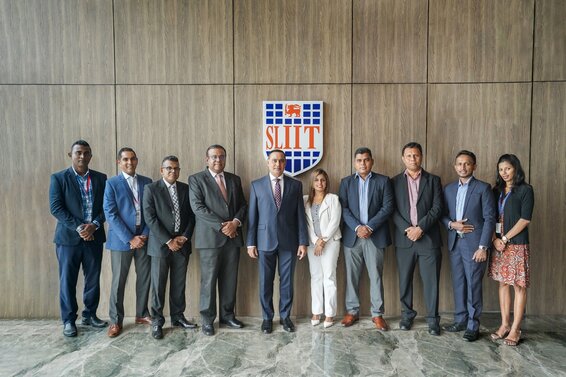 Sri Lanka Institute of Information Technology (SLIIT), recently announced that they have strengthened their technological facilities and capabilities with the help of VMware Horizon to become the first institution in Sri Lanka to introduce virtual learning labs with the help of Virtual Desktop Infrastructure (VDI). SLIIT has been at the forefront in introducing immersive technology…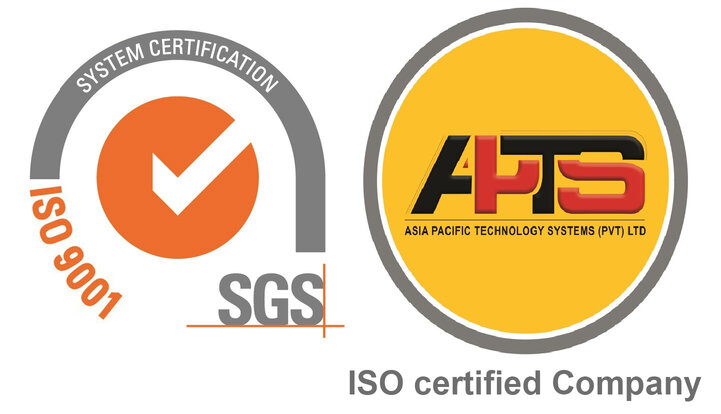 Asia Pacific Technology Systems (Pvt) Ltd, one of Sri Lanka's foremost IT solutions providers, has announced its recent achievement of ISO 9001:2015 certification. ISO 9001:2015 is a globally recognized standard for quality management systems (QMS) that help organizations ensure that their products and services consistently meet customer and regulatory requirements while enhancing customer satisfaction. The…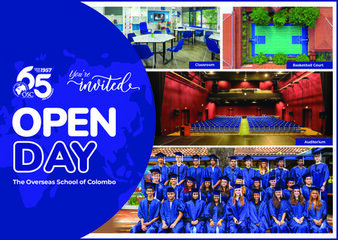 A pristine campus that has stayed true to its motto 'Unity in Diversity' in the eons, since its inception in 1957, The Overseas School of Colombo (OSC) is committed to benchmarks that define and exemplify excellence. The Overseas School of Colombo (OSC) is truly a hallmark institution of academic finesse, multi-cultural diversity, specializing in progressive…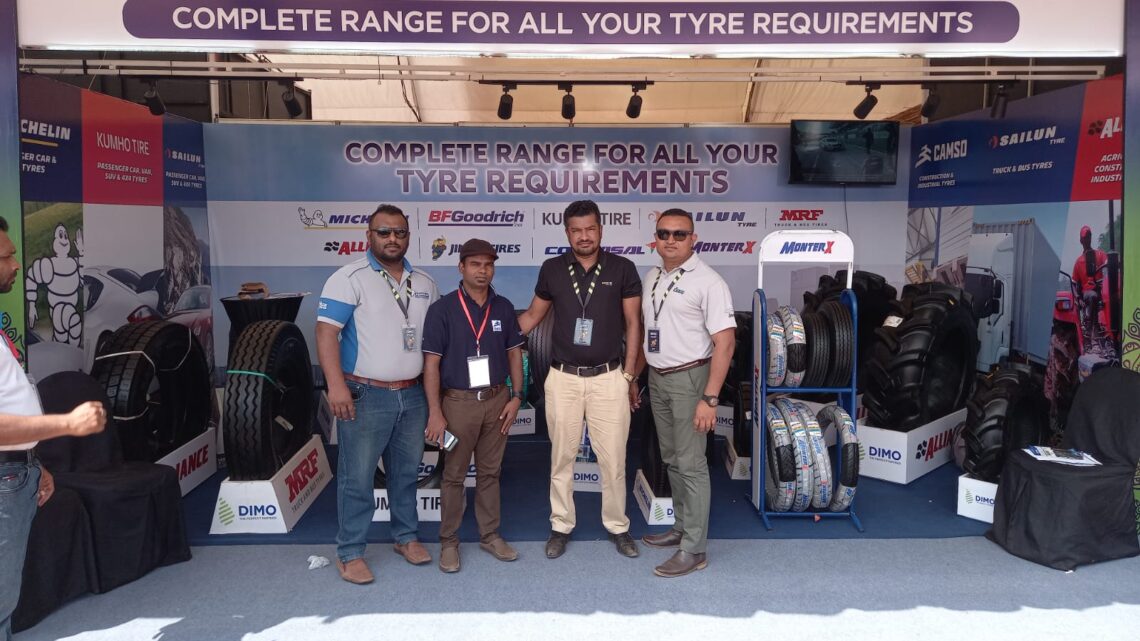 ශ්‍රී ලංකාවේ ප්‍රමුඛ පෙළේ විවිධාංගීකරණය වූ සමූහ ව්‍යාපාරයක් වන DIMO, පසුගියදා පැවැත්වුණු Jaffna International Trade Fair 2023 හීදී තම සමාගම විසින් පිරිනමනු ලබන විසඳුම් සහ ලොව හොඳම ඉංජිනේරුමය සන්නාම කිහිපයක් ප්‍රදර්ශනය කරන ලදී. 2023 මාර්තු 3 වන දින සිට මාර්තු 5 දක්වා යාපනය මුට්ට්‍රවෙලි ක්‍රීඩාංගනයේදී මෙම වෙළඳ ප්‍රදර්ශනය පැවැත්වුණු අතර එහිදී DIMO කලාපයට විශාල නරඹන්නන්…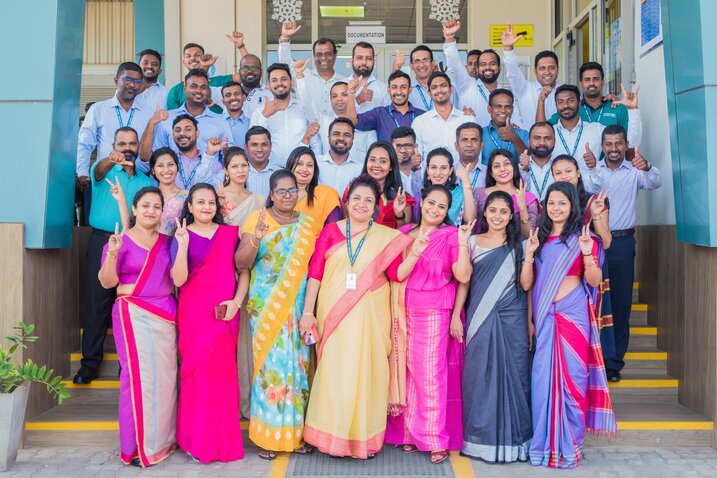 Spectra Logistics (Pvt) Ltd, an end-to-end logistics solutions provider, has been recognised as one of Sri Lanka's best workplaces for the first time by Great Place to Work® Sri Lanka, the authority on high trust, high performance and positive workplace culture based on independent survey. Commenting on this significant milestone, Mr. Thushara Jayasuriya, CEO of…
Soul of a City, a photography exhibition and sale showcasing a selection of black and white photographs taken during the COVID pandemic in the city of Kandy by Nadija Weeraratne, will be held on Sunday, 26th March 2023, from 10 am to 6.30pm at the Harrold Peiris Gallery, Lionel Wendt, Colombo 7. Nadija hails from…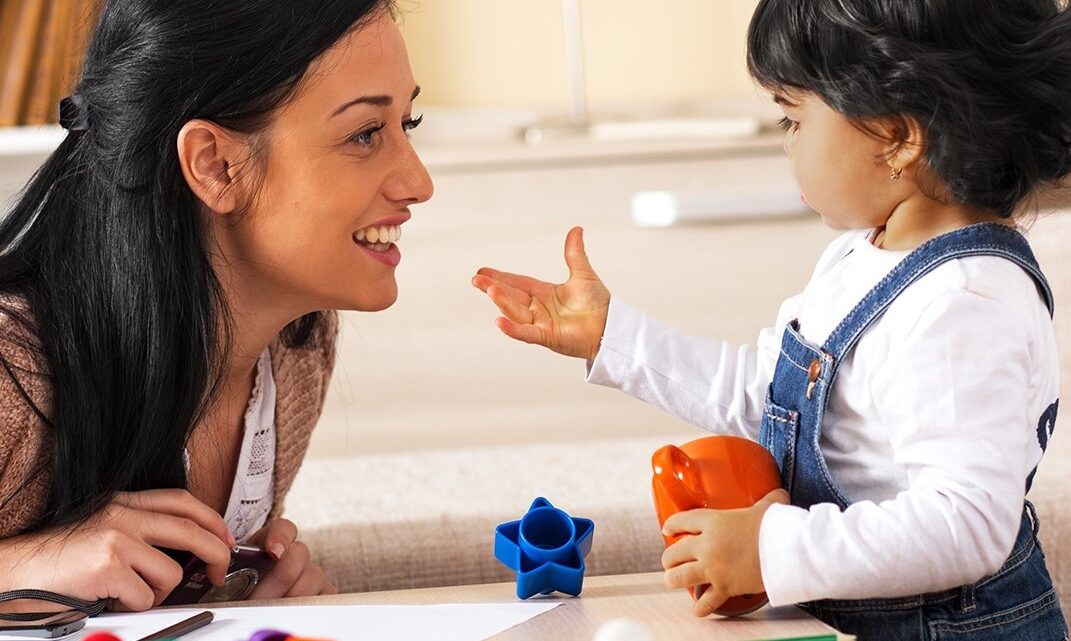 The safety and good health of their child is the primary wish of every parent. While there are many external factors beyond one's control outside the home, they can take many measures to control every aspect within the home. Regardless, every year many serious incidents occur, with children injured in homes – a place where…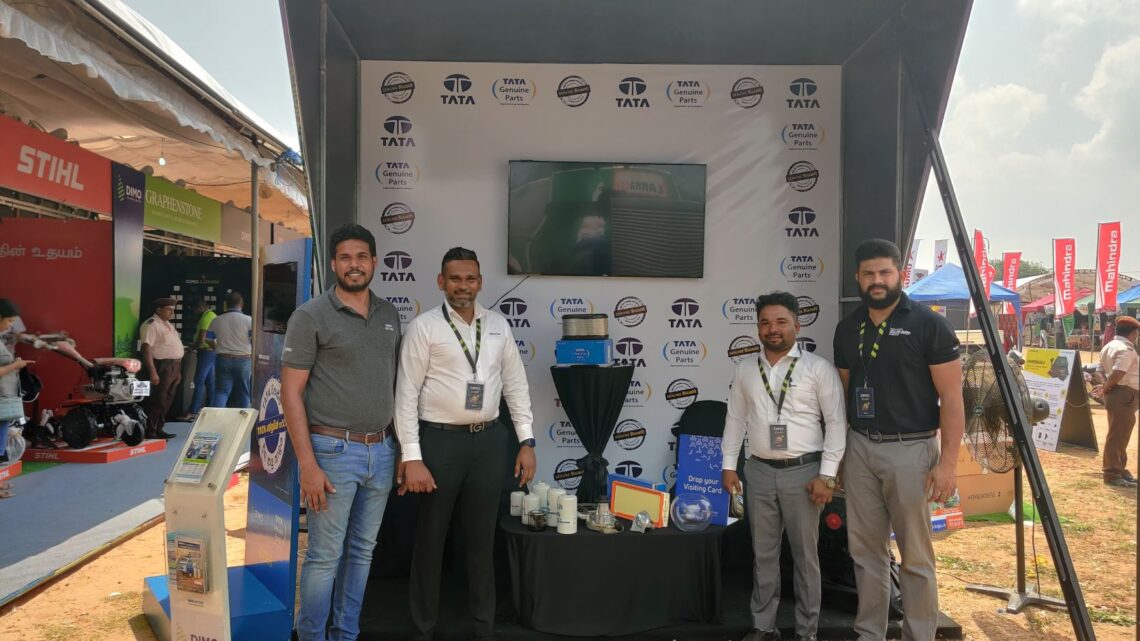 DIMO, a leading diversified conglomerate in Sri Lanka, participated at the 13th edition of Jaffna International Trade Fair 2023, exhibiting some of the world's best engineered brands and several other solutions offered by the company. The fair commenced on 3rd March 2023 at Muttraweli Grounds in Jaffna, attracting a large number of visitors to the…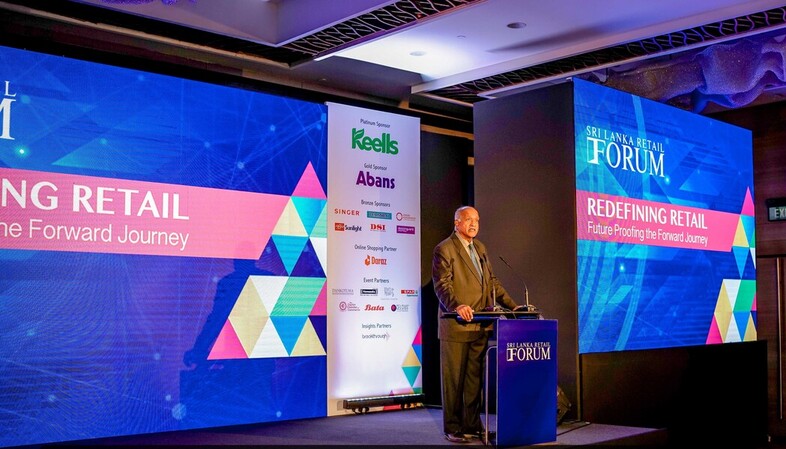 The Sri Lanka Retailers' Association (SLRA), the apex body of organised retail in Sri Lanka, recently concluded the annual Sri Lanka Retail Forum under the theme 'Redefining Retail: Future Proofing the Forward Journey'. The Forum was opened by Mr. Murali Prakash, President of SLRA, who addressed the importance of navigating the challenges faced by the…

Axiata Digital Labs (ADL), the renowned innovative software solutions provider, highlighted its commitment to Corporate Social Responsibility (CSR) with a valuable donation of dry rations and everyday essentials to the Social Services Elders Home in Moratuwa. This CSR effort was yet another chapter of the ADL Heartbeat initiative, the company's dedicated CSR arm that demonstrates…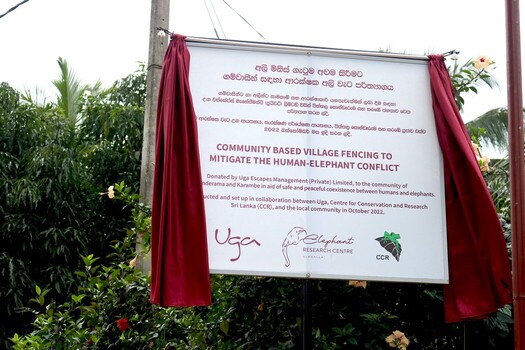 Uga Ulagalla, the pristine 58-acre property nestled in Thirappane, Anuradhapura, renowned for its unspoiled cultural allure, has partnered with the Center for Conservation and Research (CCR) to launch its first-ever community-based village fencing project in Pittala Konderama and Karambe. The initiative aims to mitigate human-elephant conflicts (HEC) in the area. The inauguration of the project…
HUTCH, the pioneering mobile telecom operator in Sri Lanka, has once again demonstrated its unwavering commitment to the people of the country during these trying economic times. The latest initiative focuses on three products, enabling customers to access the most affordable fixed-price options, eliminating the worry of excessive usage and spend. The packages look to…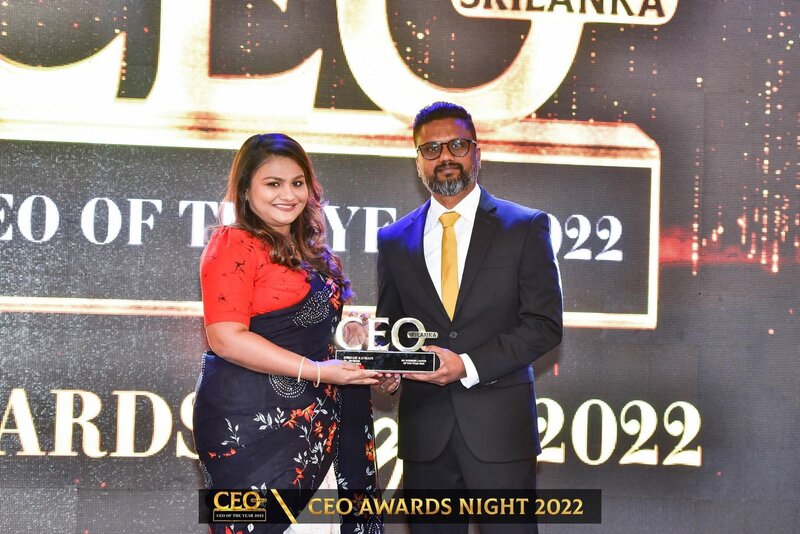 Heshani Kaumadi, Co-Founder and Chief Executive Officer of InTalent Asia, recently took home the 'HR Business Leader of the Year 2022' award at the recently held CEO Awards 2022. The CEO Awards is a platform created to recognise top performing leaders and achievers in 12 categories, designed to acknowledge business leaders and executives in Sri…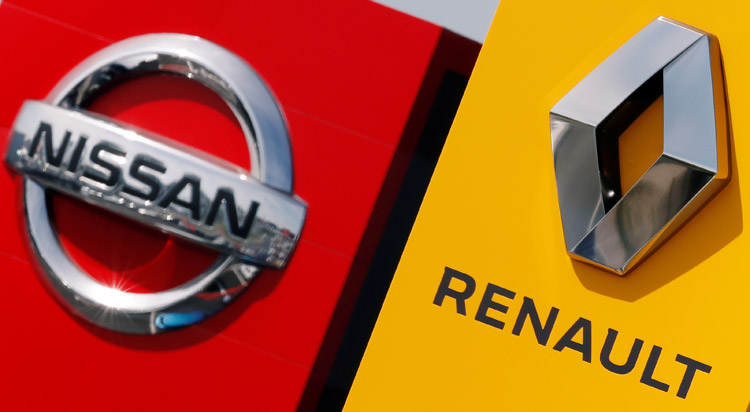 Nissan Motor Co (7201.T) and Renault SA (RENA.PA) stated on Monday they would invest $600 million to make six new models in India, one of three markets in which the two automakers plan to coordinate closely in a remodelled alliance announced last week. The move will help assist the falling market shares for the Japanese…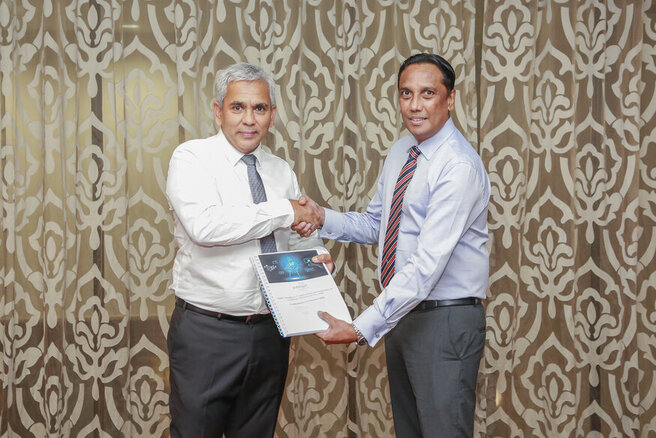 Softlogic Information Technologies Ltd. (SITL) has successfully completed its implementation of the Credit Information Bureau (CRIB) Score data centre infrastructure. CRIB is the first Credit Information Bureau in the South Asian region. For over three decades, CRIB has been one of the pillars of the sound financial infrastructure of the country and tendered its silent…
Asia Pacific Technology Systems (APTS) was recently awarded "CEO of the Year for Future Technology and Infrastructure" for its CEO, Mr. Namal Senaratna, at the prestigious CEO of the Year Awards 2022, held by CEO Magazine, Sri Lanka. Being one of the most sought-after awards in the Sri Lankan corporate community, this award recognized Mr.…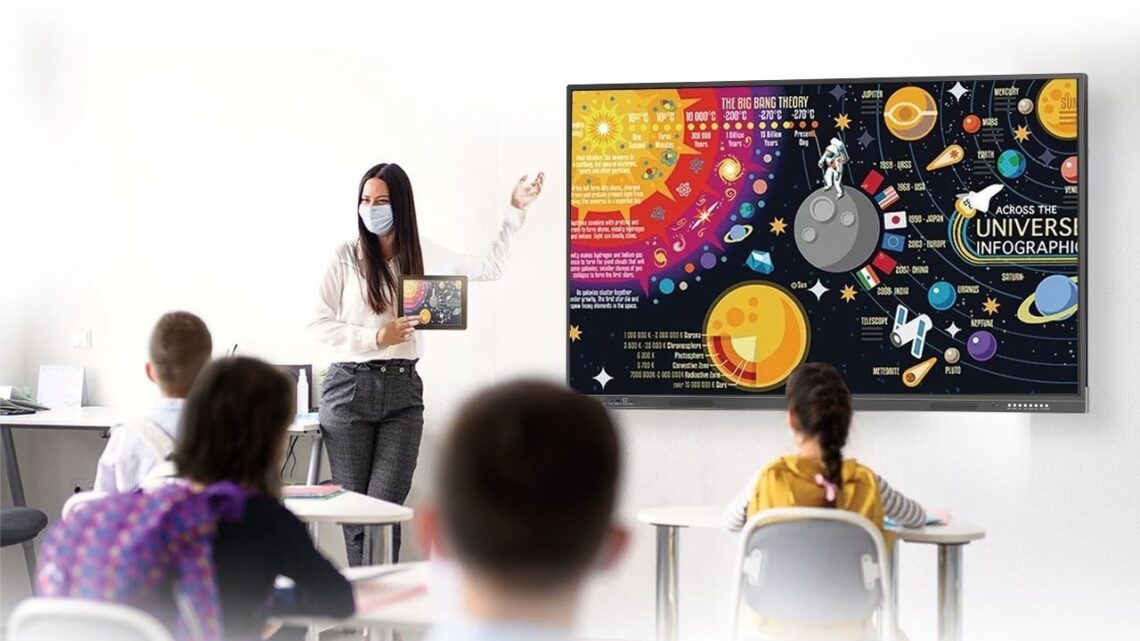 Singer (Sri Lanka), a company renowned for empowering Sri Lankans with cutting-edge technology, recently launched a brand-new range of all-in-one Flat Panel smartboards to help enhance the learning experience for students and office work within organisations. This latest Smartboard can be used as a computer, projector or electronic whiteboard and makes teaching and learning much…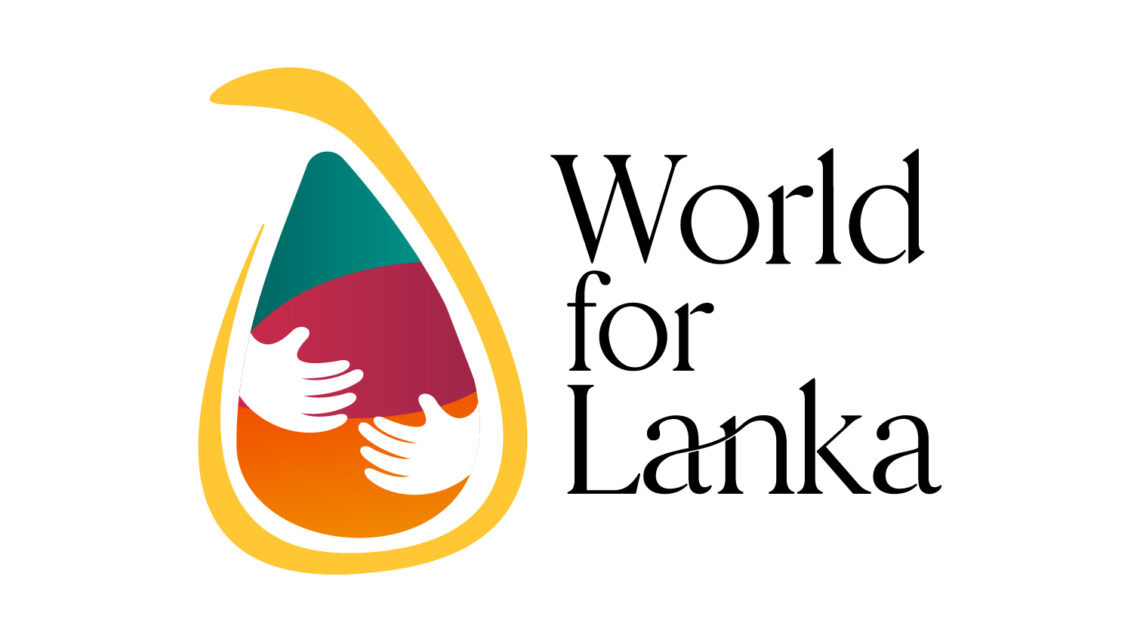 S/h- a direct appeal to global netizens to support Sri Lankan families and children ' World for Lanka'- a web platform designed to appeal directly to global netizens to support Sri Lankan people was launched today. It's a credible, transparent, and verifiable platform which anyone can use worldwide to help Sri Lanka in this period…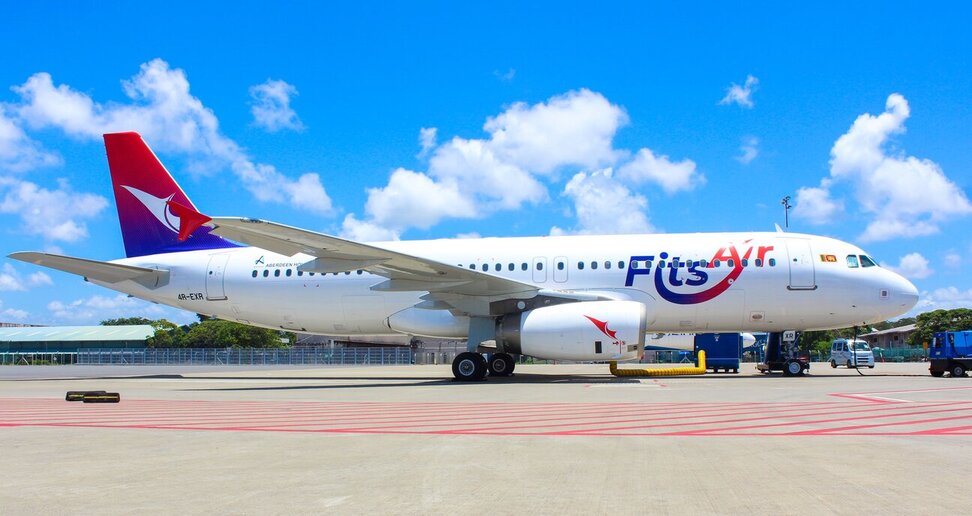 FitsAir, Sri Lanka's first privately owned international airline, is set to increase international flight offerings with the launch of service to Chennai, India. The new direct flight from Colombo to Chennai is set to commence starting 20th February 2023 and will initially fly three times a week. This will be upgraded to a daily service…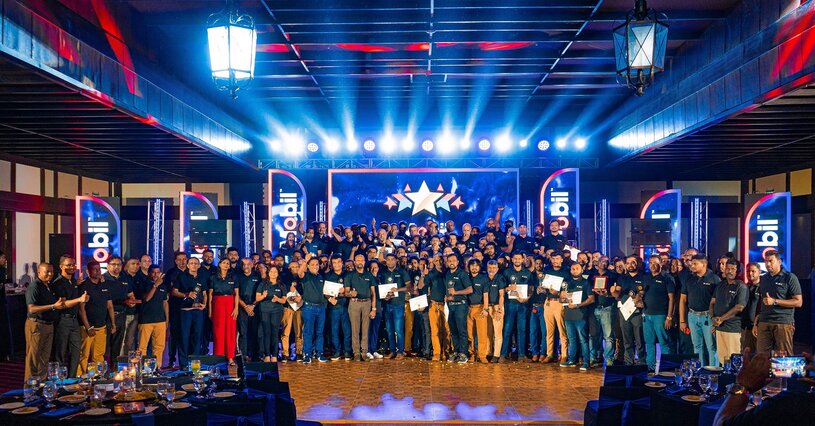 McLarens Lubricants Ltd, a subsidiary of the diversified conglomerate McLarens Group and the authorized distributor for Mobil Lubricants in Sri Lanka, recently held its annual dealer awards night to reward the best-performing dealers from around 3,000 registered retail partners. Selected island-wide top-performing partners participated in this annual event, which was organized as an award ceremony,…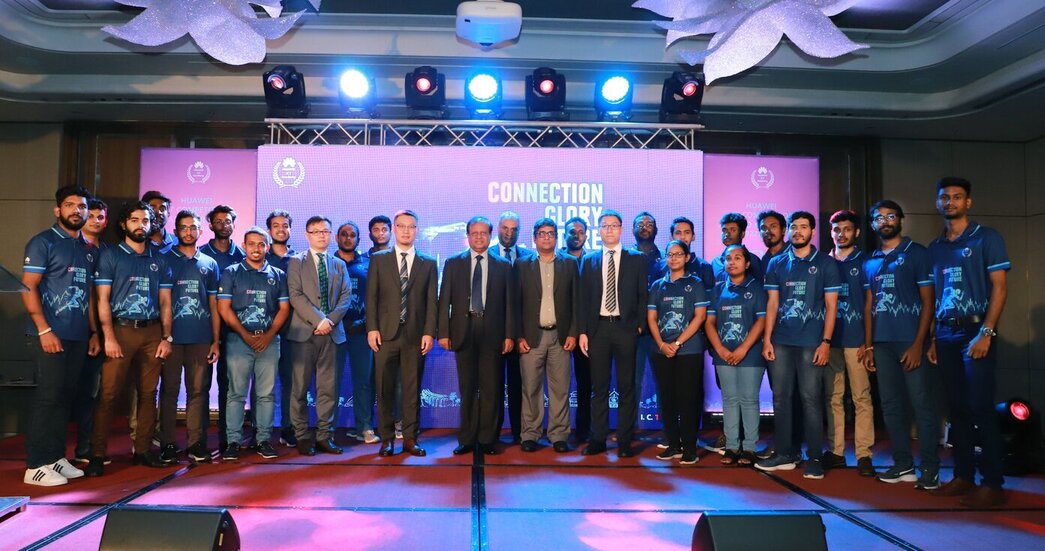 Huawei Sri Lanka together with Ministry of Education, Ministry of Technologies, Board of Investment, ICTA, Dialog Innovation Foundry, AIESEC Sri Lanka, Leo Club of University of Moratuwa, launch the award ceremony for the second Huawei ICT Competition in Shangri-La Hotel, Colombo. The twenty winners were from eight different universities, and the first prize of each…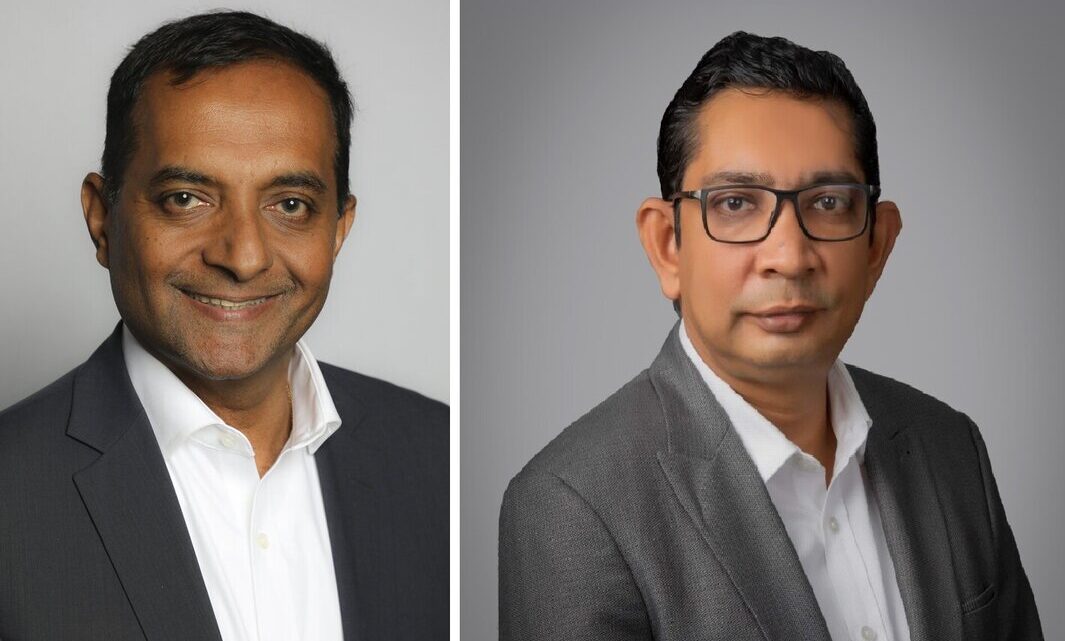 hSenid Business Solutions (hBS) reported its results for the period ended 31December 2022, with revenues up 16 percent year-over-year. Topline growth was supported by its core PeoplesHR Cloud offering, followed by Tracking Solutions. The group recorded 51 percent recurring revenues, driven by PeoplesHR Cloud. hBS continued its growth initiatives during the quarter, particular within the…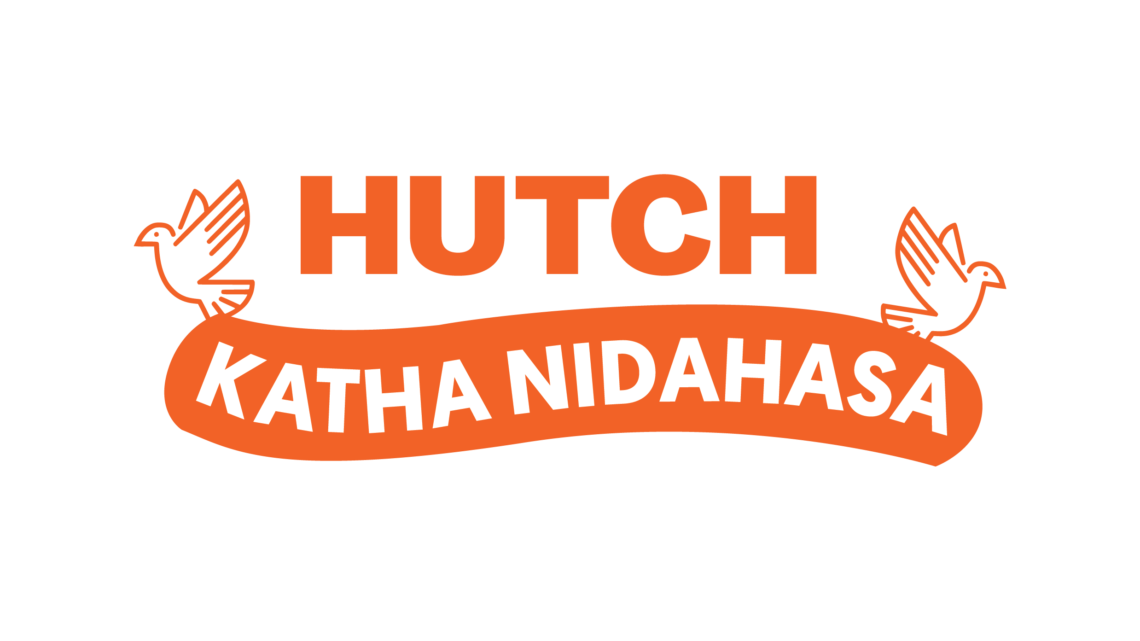 HUTCH, the pioneer mobile telecom operator which completed over 25 years of presence in Sri Lanka has yet again shown that it is with the people of the country by introducing a very special calling package to help people manage in the prevailing tough economic climate. The new package provides unlimited FREE calls within the…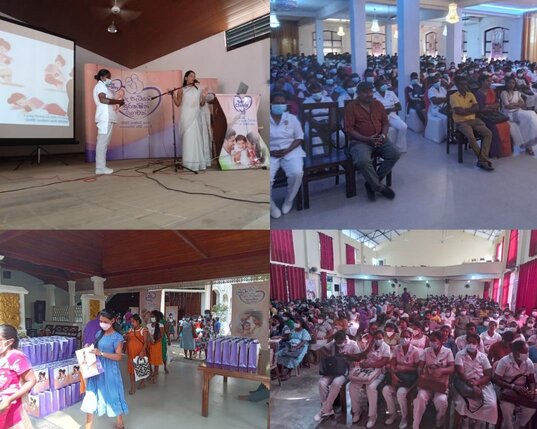 Baby Cheramy, the leading and most loved and safe baby care brand in Sri Lanka, successfully completed a series of parental clinic programmes in the Galle District recently, to educate parents on the safety of a baby and tips to overcome challenges during early childhood care. This period is usually uncharted territory for new parents…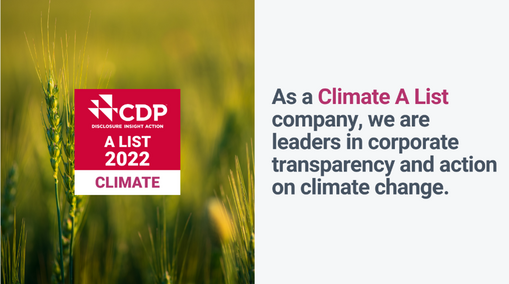 Huawei has earned a top rank from CDP for its actions on climate change and transparency of disclosures. The international environmental non-profit organisation placed the company among its Climate change "A List", the only firm from mainland China to get the accolade. CDP also granted Huawei an "Excellent Environmental Leadership Award". Huawei adheres to the…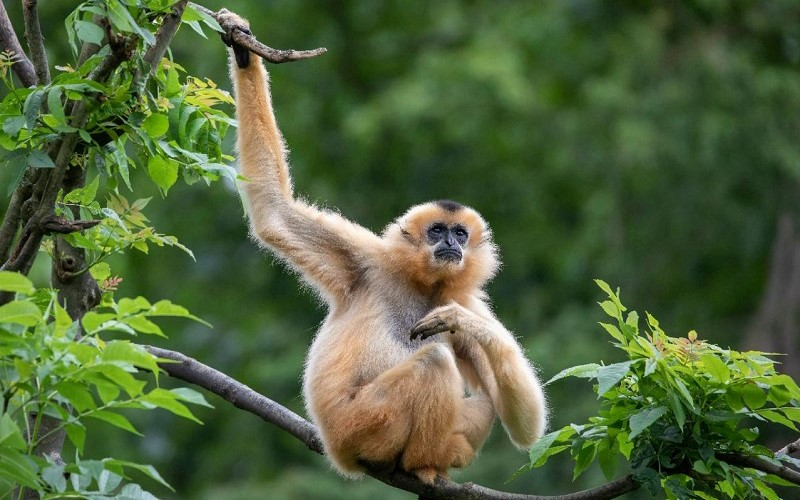 The Green In-sites for Nature Conservation event took place in China's Hainan Tropical Rainforest National Park, bringing together experts and the media to raise awareness of how technology can safeguard biodiversity, including efforts to repopulate the Hainan gibbon – just 36 of which remain in existence. As the world's rarest primate and one that is…
Wins Bronze Award – B2B Brand of the Year at SLIM Brand Excellence Awards Hayleys Fentons recently marked a milestone achievement in the company's history by winning the Bronze Award in the B2B Brand of the Year Category at the recently-concluded SLIM Brand Excellence Awards. One of the most trusted engineering companies in Sri Lanka,…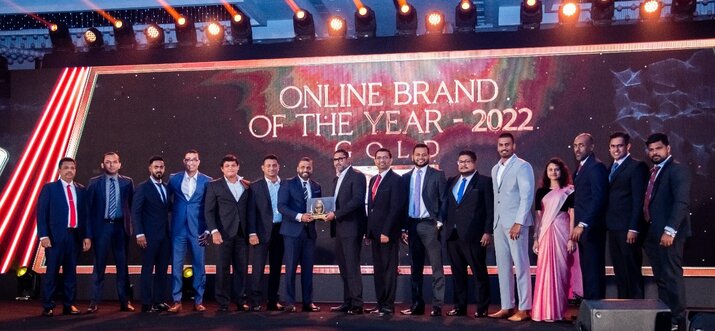 Quickee, Sri Lanka's favourite digital marketplace, was awarded Gold in the Online Brand of the Year category at the SLIM Brand Excellence Awards 2022 held recently. This win is attributable to the way the brand transformed itself through Covid-19 amidst many challenges faced to offer an unmatched online shopping experience alongside its own delivery fulfillment…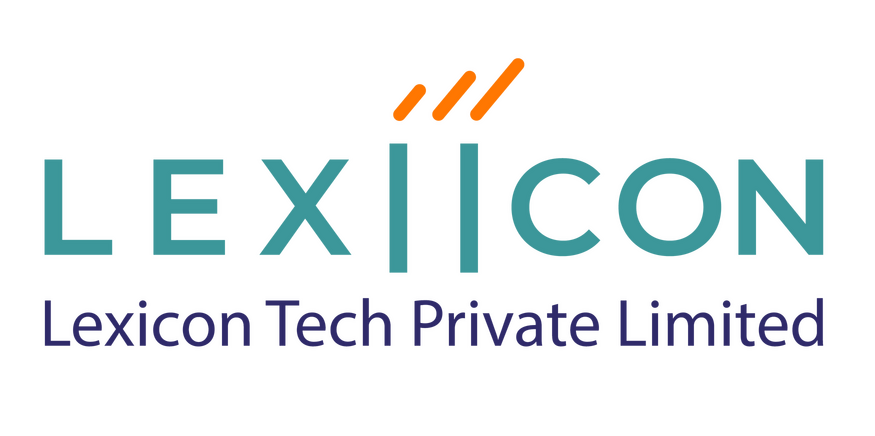 Lexicon Tech is a leading IT solutions, consultancy, and systems integrator in Sri Lanka, which has recently partnered with Acumatica; a global technology provider that offers Software as a Service (SaaS) Enterprise Resource Planning (ERP) Solutions. This partnership provides Lexicon Tech with the resources to tailor Acumatica ERP to cater to the customers' requirements within…
On 16th December 2022, the inaugural G17 Summit Sri Lanka and Award Ceremony was held at the Duncan White Auditorium, Ministry of Youth and Sports in Colombo, from 2 pm to 6 pm. The G17 University Ambassadors Consortium (G17 UAC), a global fellowship program ideated by The Road to Rights (recipient of the United Nations…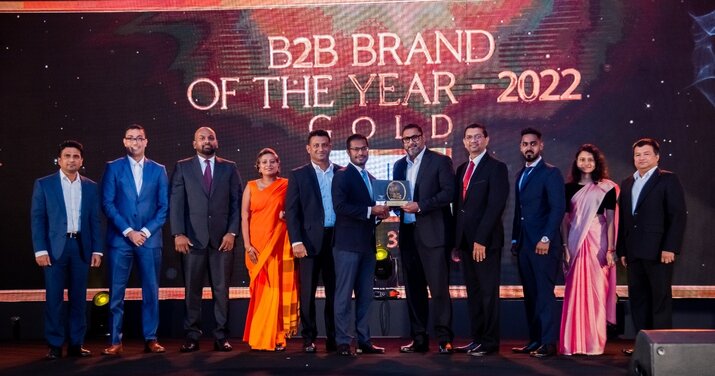 EFL 3PL, the leading 3PL company in Sri Lanka, bagged Gold for the second consecutive year in the B2B Brand of the Year category at the recently held SLIM Brand Excellence Awards 2022. This recognition is a testament to the outstanding initiatives undertaken by the company amidst all the challenges in these unprecedented times to…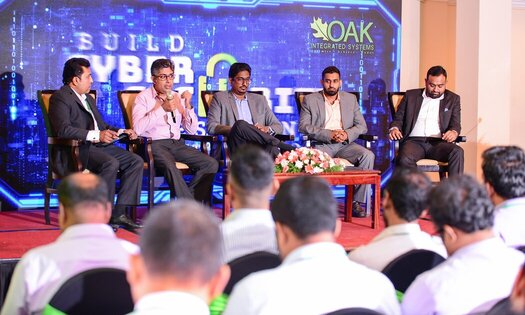 Oak Integrated Systems (Pvt) Ltd. recently held a forum under the theme 'Build Cyber Security & Resilience together with Oak'. The highlight of the event was a discussion with the distinguished panel which included Mr. Dilan Walgampaya, Cyber Security Consultant, Mr. Deenadayalan Nagaratnam, Cyber Security Consultant, Mr. Janindu de Silva, Vice President, Information Security –…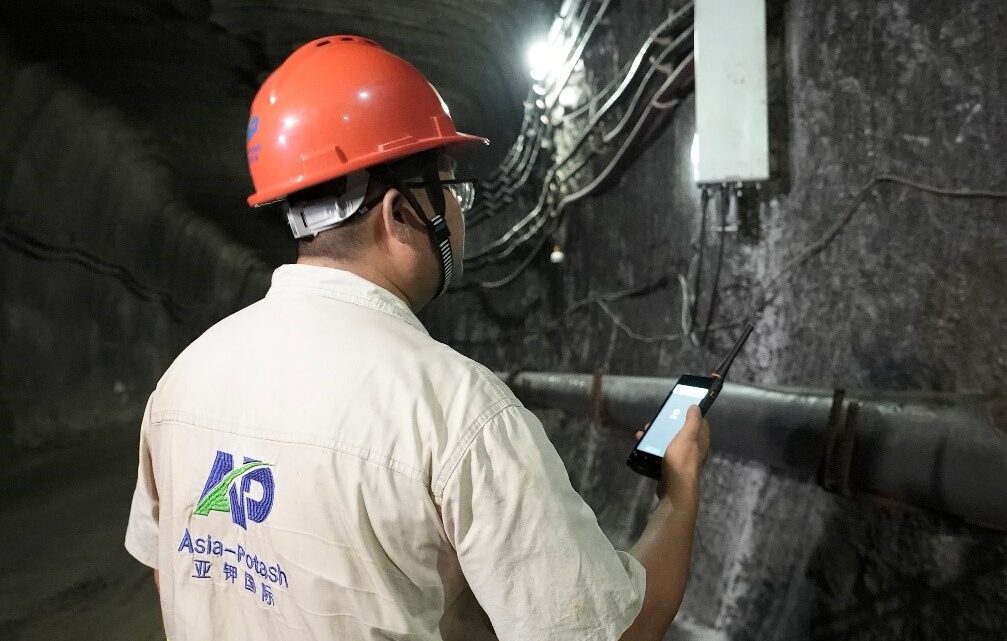 WeChat video call 300 meters underground, supporting real-time communication in emergencies On December 15, the 4G industrial ring network that can be upgraded to 5G was officially launched in the smart mining area of Asia-Potash International Investment in Khammouane province, 350 km away from Vientiane, Laos' national capital. A miner made the first WeChat video…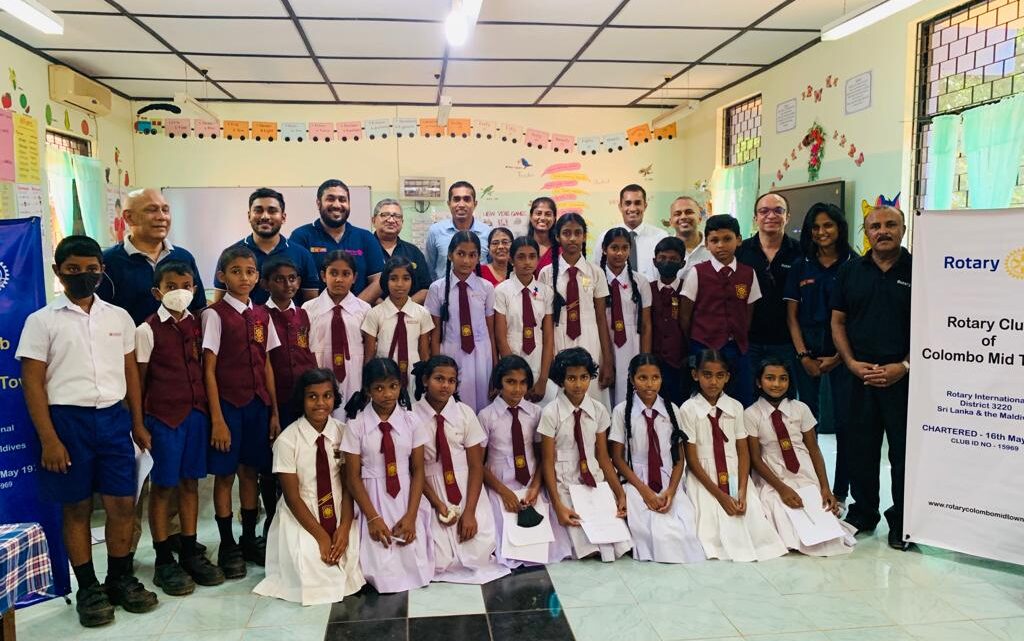 The Rotary Club of Colombo Mid Town, along with the "Ex HNB Friends" and the Rotaract Clubs of Colombo Mid Town, Colombo University Faculty of Management and Finance and Achievers Lanka Business School, recently donated multimedia equipment and furniture required for the English Lab of Somadevi Maha Vidyalaya in Sevanagala. The visiting Rotarians and Rotaractors…
Digibrush, a leading independent digital agency in Sri Lanka, established its position in the industry once again at the SLIM DIGIS 2.2 Awards, landing among the most awarded agencies at the event for the second consecutive year. The SLIM DIGIS 2.2, hosted by the Sri Lanka Institute of Marketing (SLIM), recognizes and awards the most…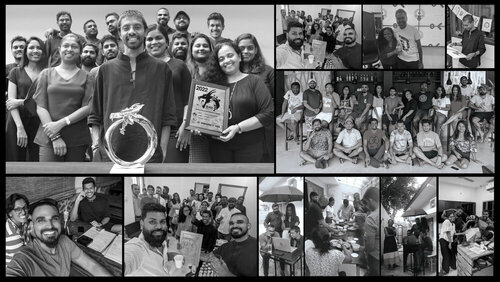 Boutique Agency Network was recently honored at the prestigious Agency of the Year Awards held by Campaign for 2022. Winning the Bronze Award under the category, 'South Asia Boutique Agency of the Year', Boutique Agency Network succeeded in becoming the only Sri Lankan agency to win an award in a South Asian category. This award…
The G17 University Ambassadors Consortium (G17UAC), the brainchild of the Sri Lankan youth-led, voluntary organization and the recipient of the United Nations SDG Action Award 2018 "The Road to Rights", is a global undergraduate programme that engages the youth in making Sustainable Development Goals (SDGs) a reality. This undergraduate programme facilitates a platform for youth…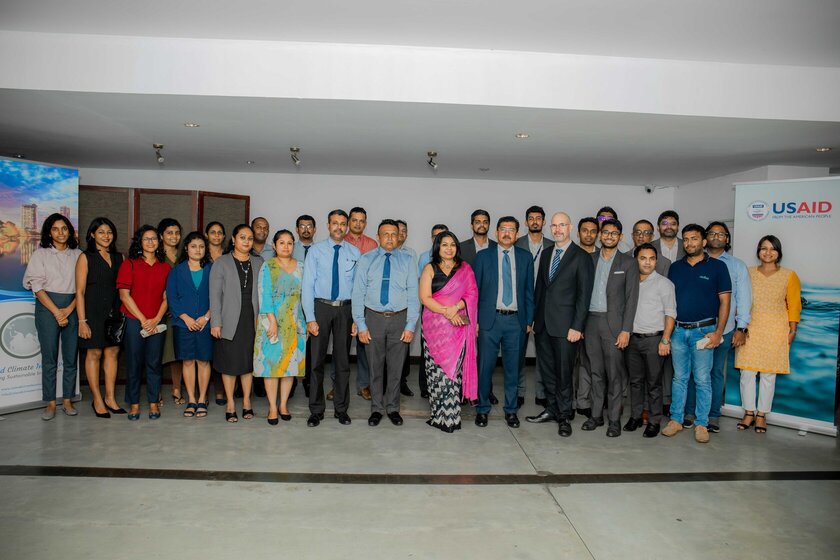 In support of the Ministry of Environment's policy on plastic waste reduction, the United States Agency for International Development's (USAID) partner, Island Climate Initiative (ICI) under USAID's global Clean Cities Blue Ocean Program, is calling on innovators around the world to design solutions to help Sri Lanka's leading consumer goods companies reduce their plastic footprint.…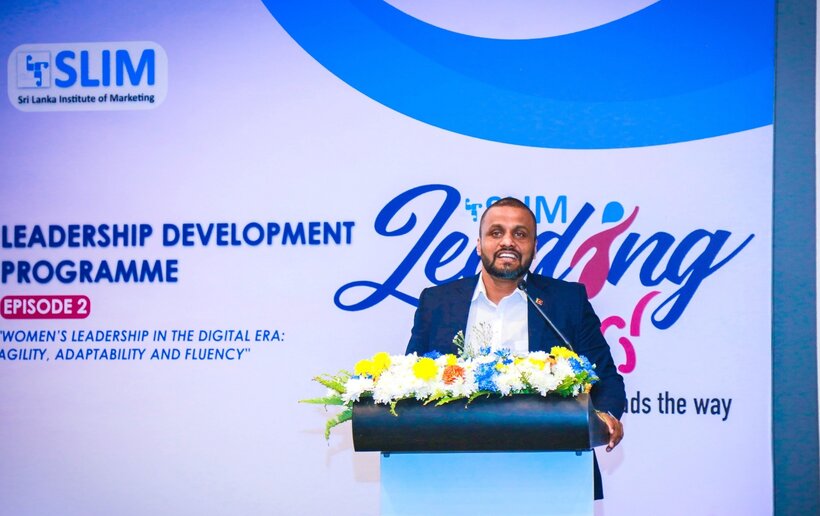 The Sri Lanka Institute of Marketing (SLIM) recently conducted the certification ceremony of the Leading Liyo programme followed by an Experience Sharing Forum for the aspiring women who successfully completed the Leading Liyo; Leadership Development Programme – Episode 2, an initiative under the UNSDG Goal number 05 – Gender Equality. The event was graced by…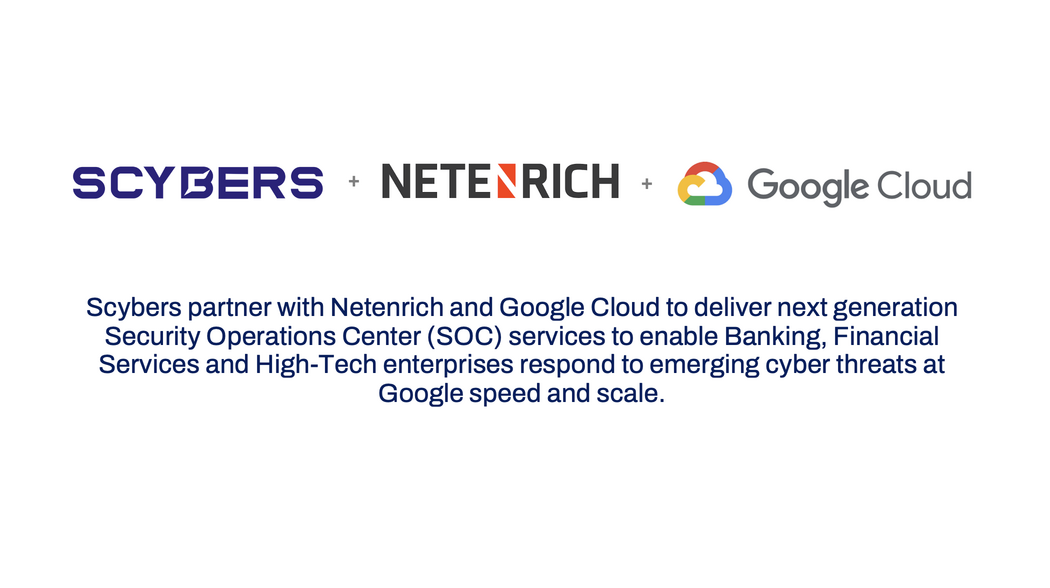 Scybers, a global cybersecurity consulting and managed services company, today announced a partnership with Netenrich and Google Cloud. The partnership combines the power of Scybers' global cybersecurity expertise with Netenrich's Security Intelligence Cloud's data analytics, machine learning, and automation and Google Cloud's Chronicle Security Operations Suite's speed, scale, and threat intelligence to deliver a 24x7x365…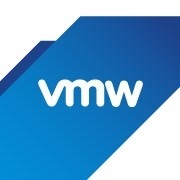 VMware Aria is powered by VMware Aria Graph, a new graph-based data store technology that reduces multi-cloud complexity across any cloud, any app, and for every persona More organizations are delivering applications across public clouds and at the edge, and they're increasingly using Kubernetes to manage and scale their modernized and cloud-native apps. However, managing…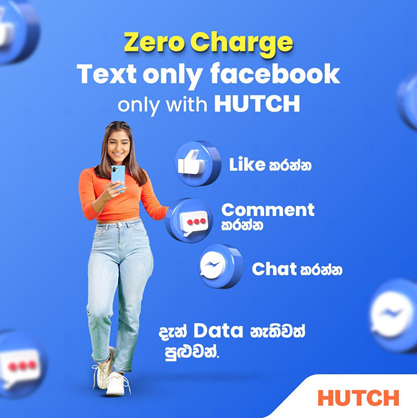 Meta, formerly known as the Facebook company, and Hutch have collaborated to allow all Hutch subscribers to access Facebook in 'text-only' mode without any data charges thereby enabling them to stay connected even when there is a delay in renewing their FB pack or they are out of balance. A simple tap of an icon…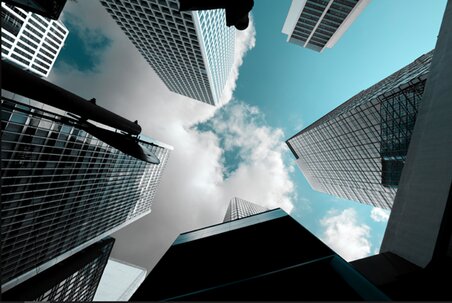 Research reveals an acute need to evolve multi-cloud strategies from Cloud First to Cloud Smart as the use of Cloud by organizations across Asia Pacific matures With more control over visibility, costs, security, and the skills needed to support multi-cloud architectures, a strategic approach to cloud could fast-track business growth A new study by Vanson…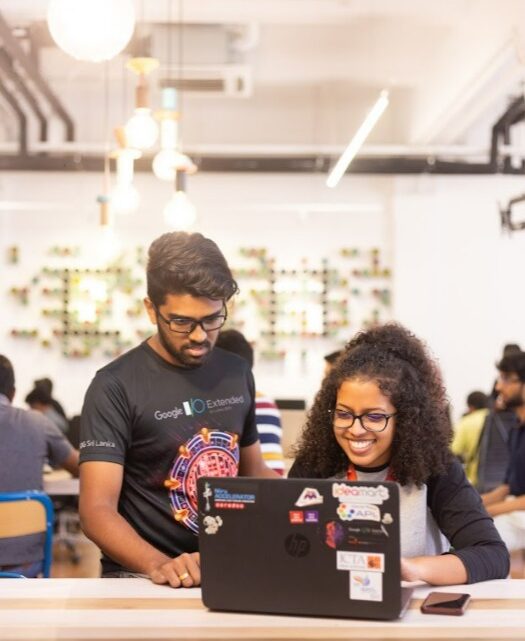 Images of political complication and economic strife are the norm across world media coverage of Sri Lanka this year. After a recent market study visit however by Vikram Bharati, founder of Draper Startup House—having links to Tim Draper, the billionaire investor, known for his bold bets like Hotmail, Tesla, and Coinbase—he is confident the entrepreneurship…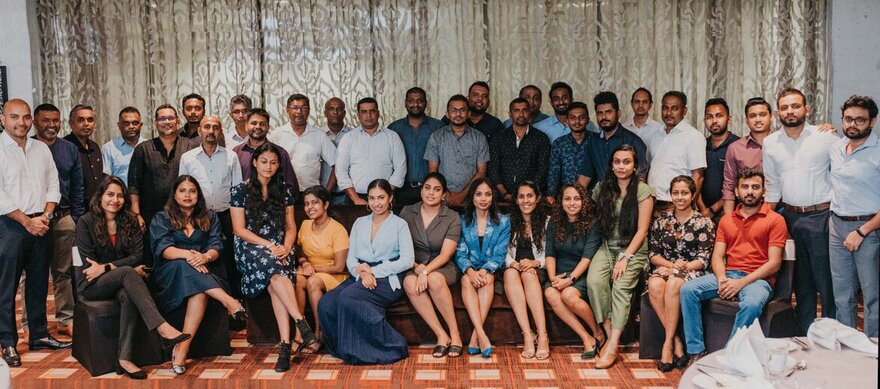 XdotO Concepts, Sri Lanka's pioneering industry 4.0 solution provider, and Stretchline (Pvt) Ltd., the world's largest manufacturer of narrow elasticated fabric, have joined forces to unveil Stretchline's first-ever smart connected factory. The kick-off event for the project, "Towards a Smart Connected Factory", was hosted by XdotO Concepts at the Movenpick Hotel, Colombo and was attended…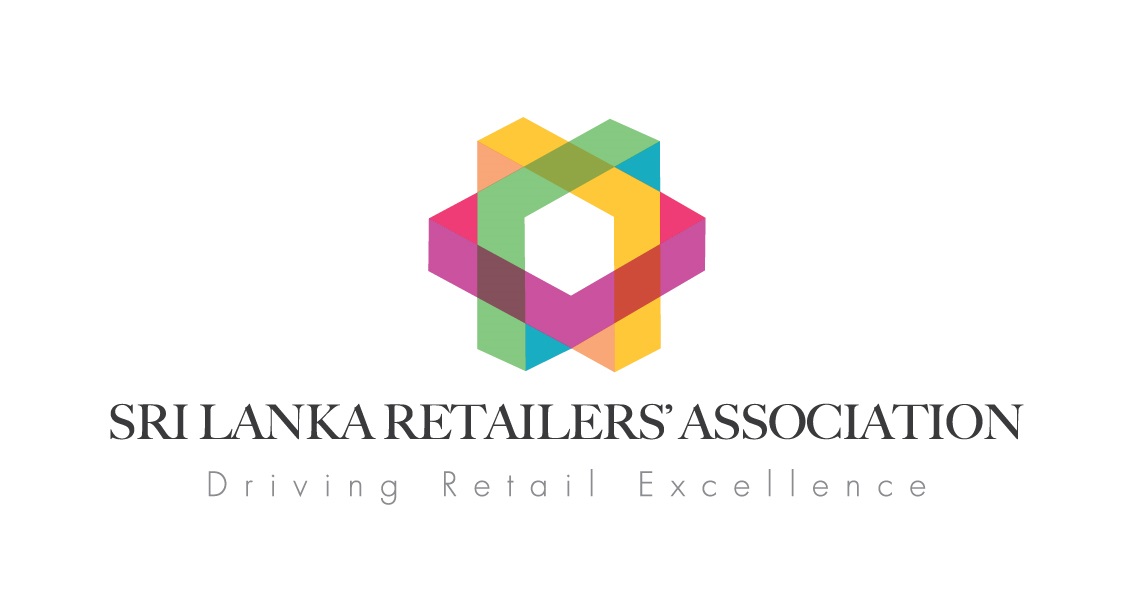 The Sri Lanka Retailers' Association (SLRA), the apex body of organised retail in Sri Lanka, has raised growing concern about current standing of the local retail sector. If the retail sector collapses completely, it will greatly affect its larger eco system that depends on retail, penetrating deep into the length and breadth of the country.…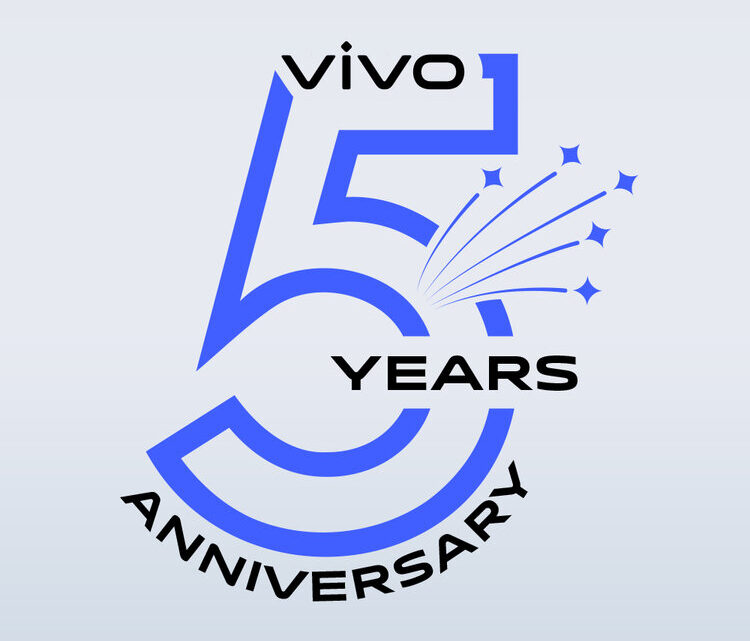 vivo, a leading global smartphone brand, celebrates its 5th anniversary in Sri Lanka by thanking all its partners, employees, suppliers, distributors, media and consumers for continuously supporting and helping the brand reach new milestones and for making vivo a part of Sri Lanka's community, especially during the challenging times. vivo began its monumental journey in…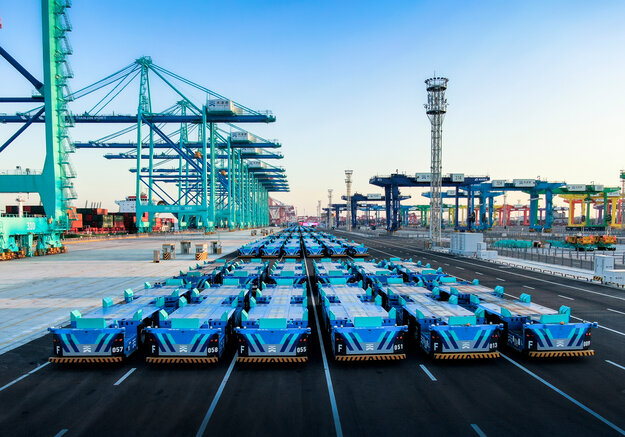 At the end of last year, port congestion caused severe disruptions in global supply chains,, and most stores were out of stock during the Black Friday and Christmas, the peak selling season. However, the practice of automation and intelligence innovation from the ports in China is expected to solve this dilemma. On the port's visitor…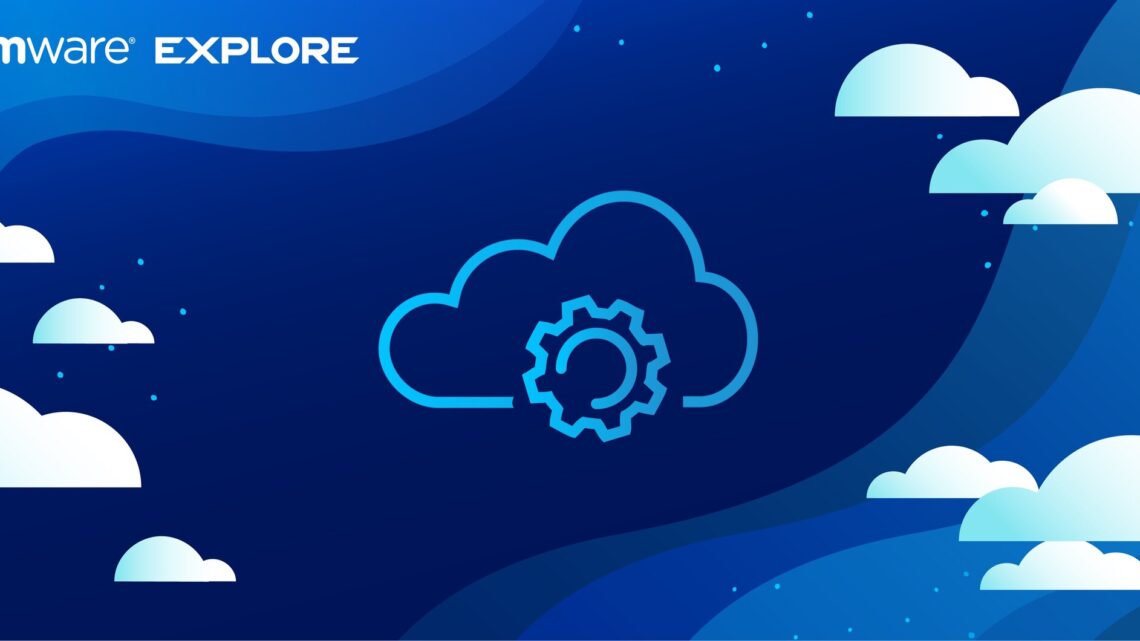 VMware unveils new and enhanced portfolio offerings, Cross-Cloud services and significant partner announcements at VMware Explore to deliver a faster and smarter path to cloud for digital businesses VMware recently unveiled innovations, new offerings, services and expanded partnerships that further its commitment to help customers navigate and thrive in today's multi-cloud world at VMware Explore…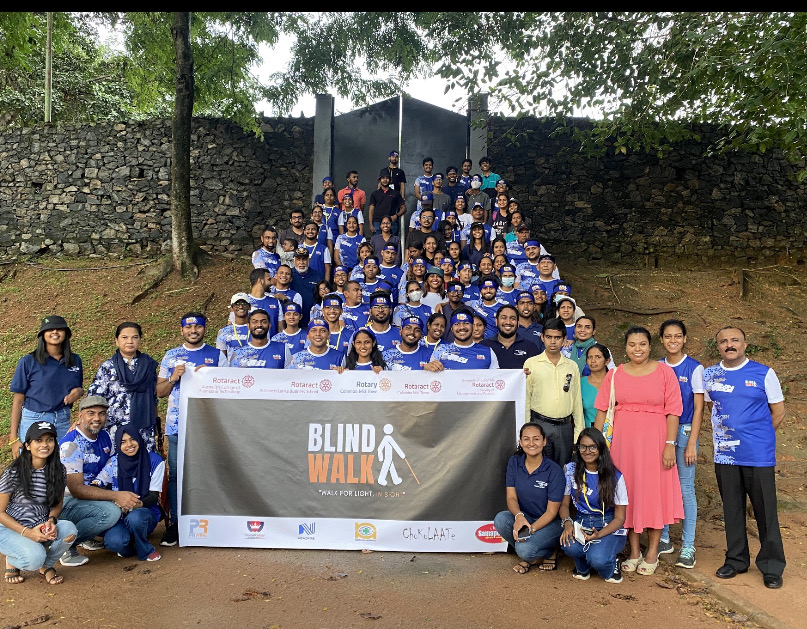 The Rotary Club of Colombo Midtown, together with the Rotaract Clubs of Colombo Midtown, Australian College of Business and Technology, University of Colombo Faculty of Management and Finance, and Achievers Lanka Business School, organized their annual signature fundraiser project, "BLIND WALK" in Colombo. Themed as 'Walk for Light, in Sight', this project is part of…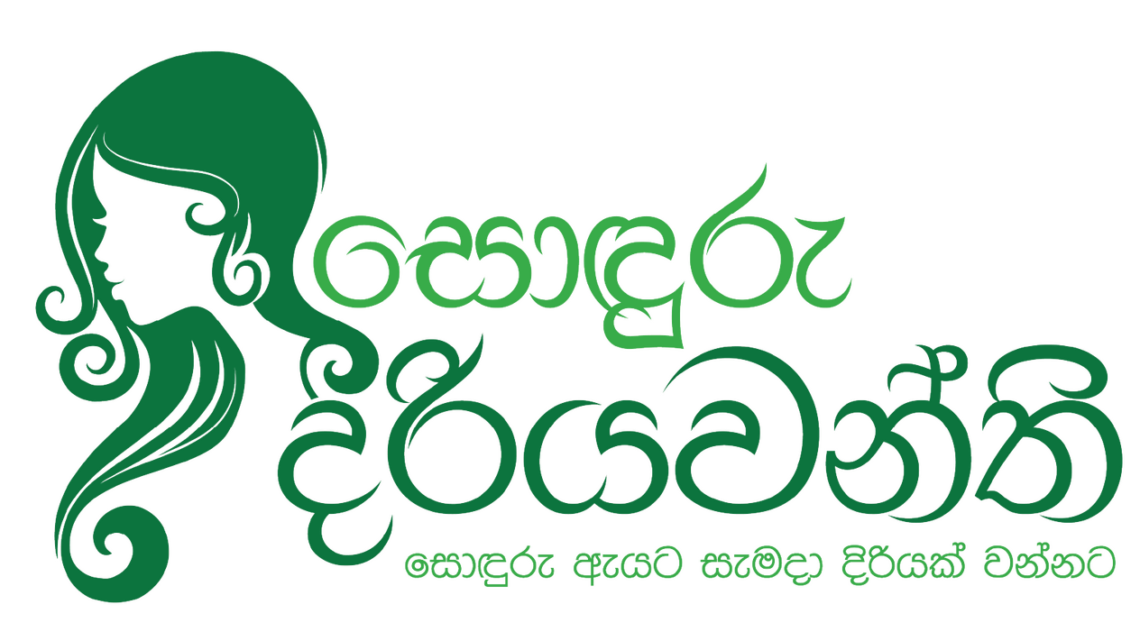 Sonduru Diriyawanthi celebrated one year of donating and uplifting the lives of women diagnosed with cancer, through the national wig donation program. Kumarika, the leading hair care brand of Hemas Manufacturing together with the Indira Cancer Trust, Lions Clubs of Aluthgama Bentota and Galkissa, Sri Lanka College of Oncologists and the Ministry of Health launched…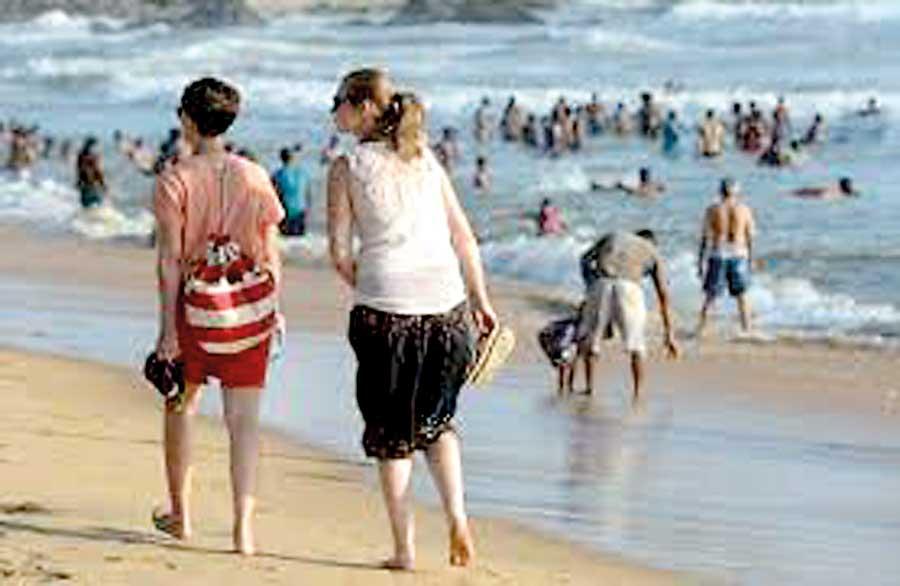 Sri Lanka witnessed its earnings from the tourism industry fall in September for the second straight month because of lesser arrivals ahead of a more anticipated season which has got moving from the beginning of October and concludes in January. Based on the data available through September, the tourism industry has ushered in US$ 53.6…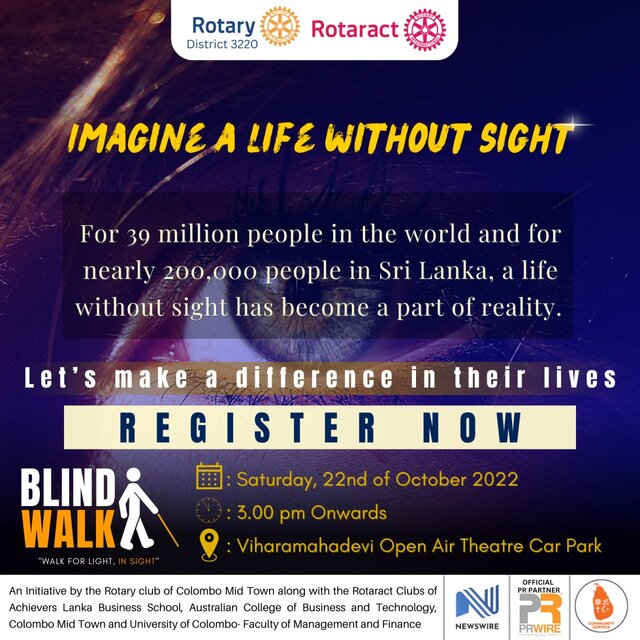 BLIND WALK 2022, organized by the Rotary Club of Colombo Midtown and jointly supported by the Rotaract Clubs of Colombo Midtown, the Australian College of Business and Technology, the University of Colombo Faculty of Management and Finance, and Achievers Lanka Business School is scheduled to be held on 22nd October 2022 at the Viharamahadevi Open…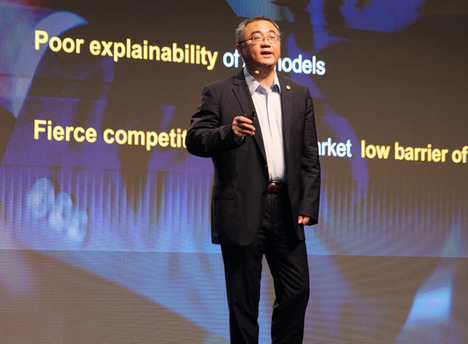 HUAWEI CONNECT 2022, themed "Unleash Digital", kicks off in Dubai today. Industry leaders, experts, partners, and guests from the Middle East and Africa gather to share their thoughts on technological innovation, ecosystem collaboration, and digital transformation. Ken Hu, Rotating Chairman of Huawei, delivered a keynote speech under the conference theme and called for enterprises to…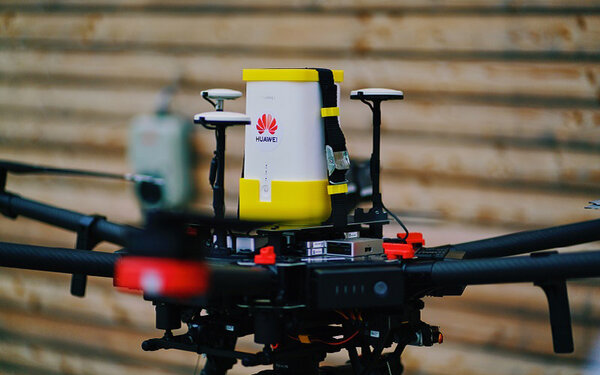 At the Nussböckgut vineyard, a centuries-old estate in Upper Austria that was first mentioned in a document in 1323, the two companies provided an update on their pioneer project that started last year, and introduced how their 5G and IoT technologies can advance sustainability in agriculture. The two companies also hosted a panel made up…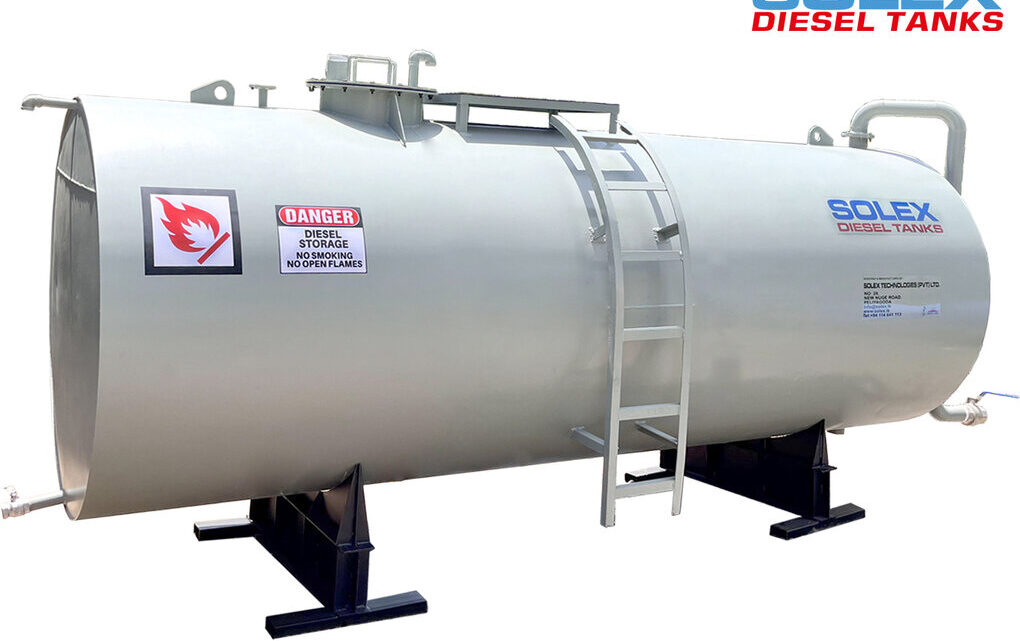 Over the past 40 years, the Solex Group of Companies (Pvt) Ltd has earned the respect and loyalty of many Sri Lankans as the country's top water pump manufacturer, selling over half a million pumps during the last decade with a clear market share of over 40%. In a bid to overcome recent economic challenges…

Ocean Lanka Pvt Ltd. Sri Lanka's largest weft knitted fabric manufacturer, recently acknowledged the unwavering loyalty of its long serving employees with the 'OCL Sewa Abhiman 2022' Loyalty Awards. Dr. Austin Au, Managing Director of Ocean Lanka shared his thoughts: "Ocean Lanka is very fortunate to have employees with many years of dedication and commitment.…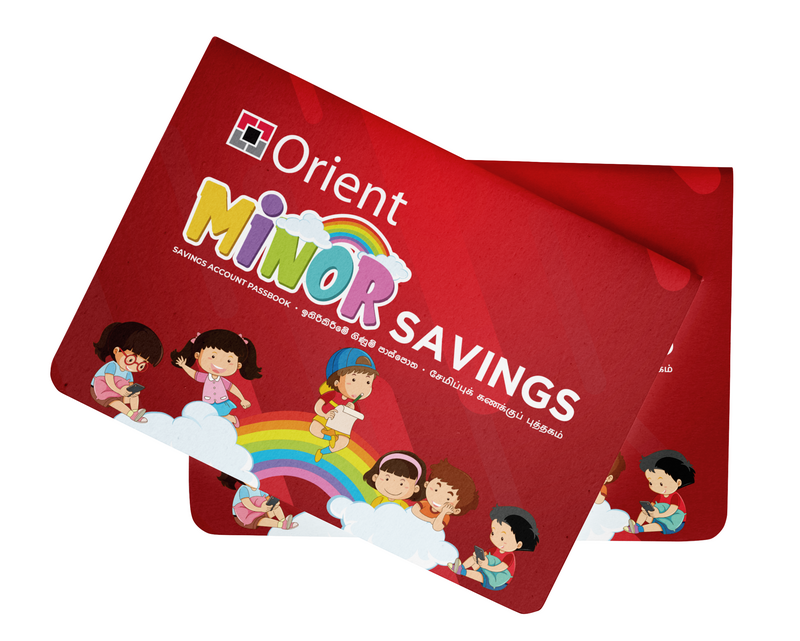 Orient Finance PLC, a member of the Janashakthi Group and a leading financial service provider, has introduced the Orient Minor's Savings Account in celebration of Children's Day 2022. The account is designed to encourage children to start saving at a young age and guarantees stable returns at maturity to secure the child's future. The Orient…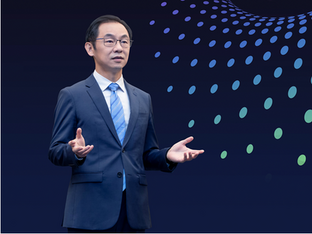 On the second day of HUAWEI CONNECT 2022 Bangkok, Huawei launched a range of innovative infrastructure solutions to drive industry digitalization by finding the right technology for the right scenario. Industry stakeholders gathered together and held discussions around the theme "Innovative Infrastructure to Unleash Digital", exploring the future directions and opportunities for industry digitalization. They…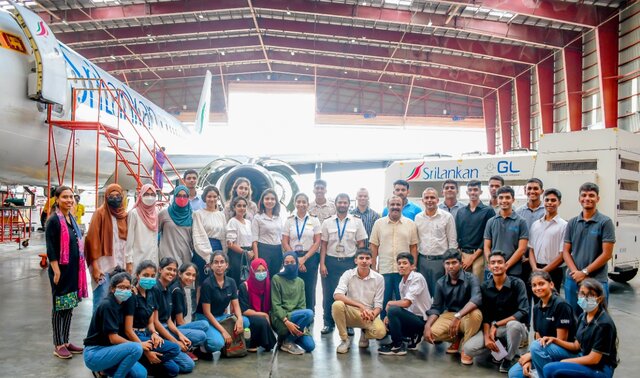 The Rotary Club of Colombo Mid Town organized an Education Tour to the Bandaranaike International Airport on 2nd September 2022. Participants included Interactors from schools and Aviation Management students from Aspire College of Higher Education. These students received a familiarization with the processes followed at the airport and the current challenges faced by the industry.…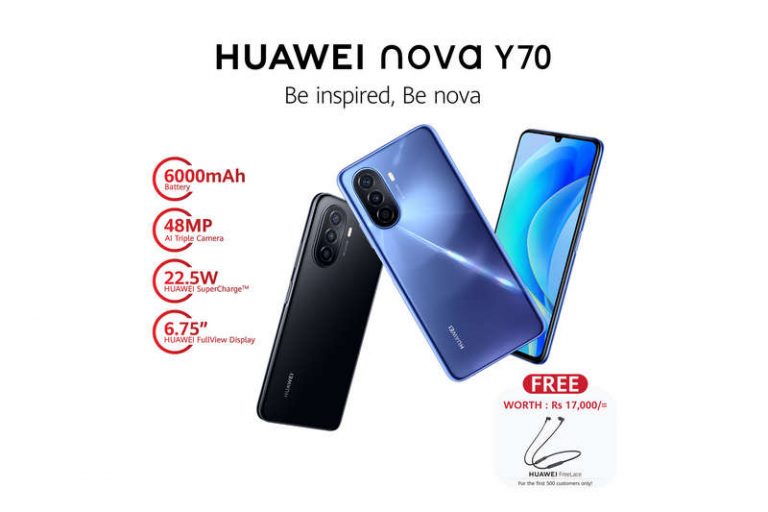 The Huawei nova Y70, a premium, feature-filled smartphone available at a consumer-friendly price, was recently launched into the Sri Lankan market. The Huawei nova Y70 is the brands latest addition to its nova series of smartphones, which is designed to let consumers enjoy an unparalleled user experience at a friendlier price. The most incredible feature…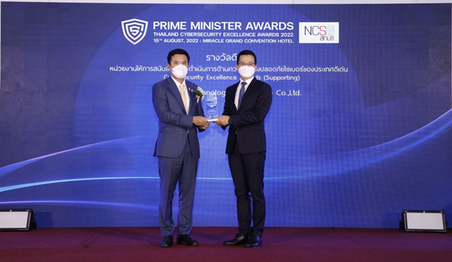 Huawei Technologies (Thailand) Co., Ltd., represented by Chief Executive Officer Abel Deng, today received the "Prime Minister Awards – Thailand Cybersecurity Excellence Award 2022" from the National Cyber Security Agency (NCSA), during a ceremony held at the Miracle Grand Convention Hotel in Bangkok. The event was chaired by Mr. Chaiwut Thanakamanusorn, Minister of Digital Economy…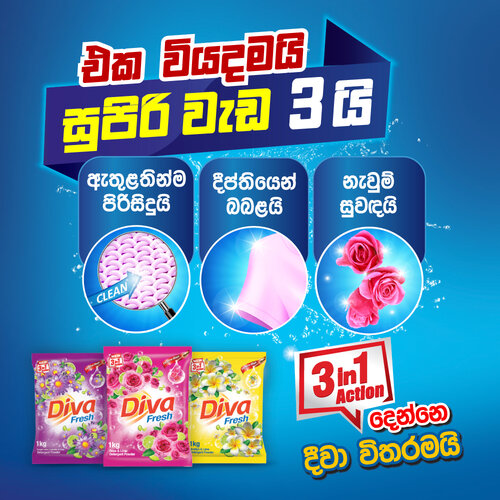 Diva, the flagship laundry brand of Hemas Consumer Brands, has looked to create products with authentic Sri Lankan fragrances since its inception in 2003. It is a brand that has always understood the pulse of the local consumer and the tediousness of washing clothes. Diva Fresh 3-in-1 is a range of products in the market…

BCS, The Chartered Institute for IT Sri Lanka Section announces that the judging process of National ICT Awards – NBQSA 2022 has been successfully concluded with the participation of an eminent panel of judges. After nearly a month of in-depth reviewing of applications, the panel of judges have selected the best entries with highly impactful…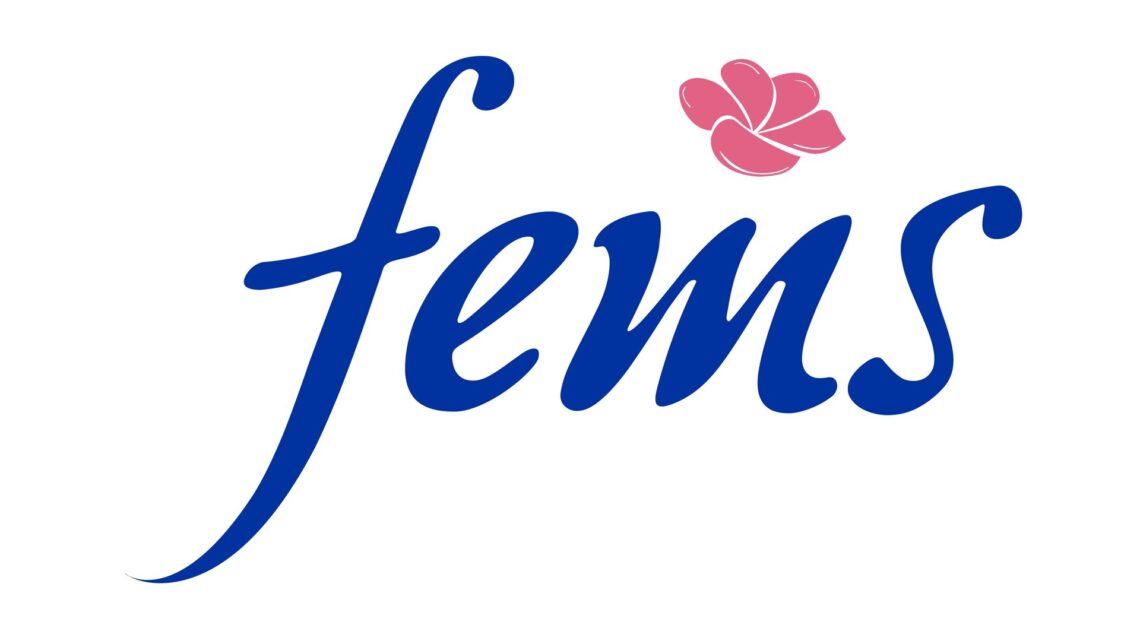 இலங்கையில் முன்னணி பெண்களின் சுகாதார வர்த்தகநாமங்களில் ஒன்றான ஃபெம்ஸ், ''நிலைபேற்றியலுடனான எதிர்காலத்திற்கான இன்று பாலின சமத்துவம்'' என்ற தொனிப்பொருளில் கொண்டாடப்படுகின்ற சர்வதேச பெண்கள் சமத்துவ தினம் 2022 இற்கு ஆதரவளிக்க முன்வந்துள்ளது. பெண்களுக்கு வலுவூட்டுவதற்காக, குறிப்பாக மாதவிடாய் சுகாதாரம் மற்றும் சுத்தம் மீதான சமூக களங்கத்தை முடிவுக்குக் கொண்டுவருவதற்கான தனது முயற்சிகளுடன், ஃபெம்ஸ் தனது தயாரிப்பு வழங்கல்களுக்கும் அப்பாற்பட்டு செயற்பட்டுள்ளது. இது இலங்கைப் பெண்களின் நாடித் துடிப்பைப் புரிந்துகொண்டு அவர்கள் தமது இலக்குகளை அடைய உதவும் முயற்சியில்…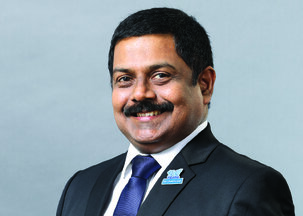 Janashakthi Insurance PLC, one of the key players in Sri Lanka's insurance industry, announced the appointments of Mr. Sivakrishnarajah Renganathan and Dr. Nishan de Mel as Independent Non-Executive Directors of the organization with effect from 27th July 2022. "We are pleased to welcome Mr. S. Renganathan and Dr. Nishan de Mel to the Board of Janashakthi…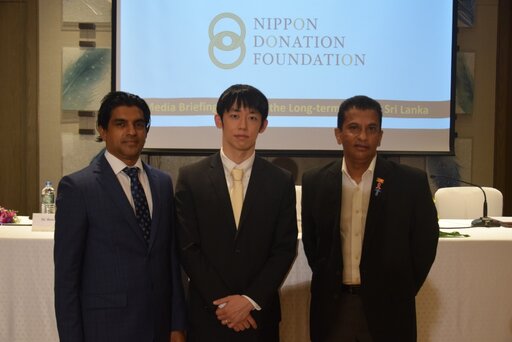 The Nippon Donation Foundation is active in over 30 countries around the world and continues its efforts to uplift many sectors in developing nations such as health, education, entrepreneurship and more. It is one of the leading donations incorporated in Japan by its founder and Chairman Mr. Yuma Muranushi, who from a young age has…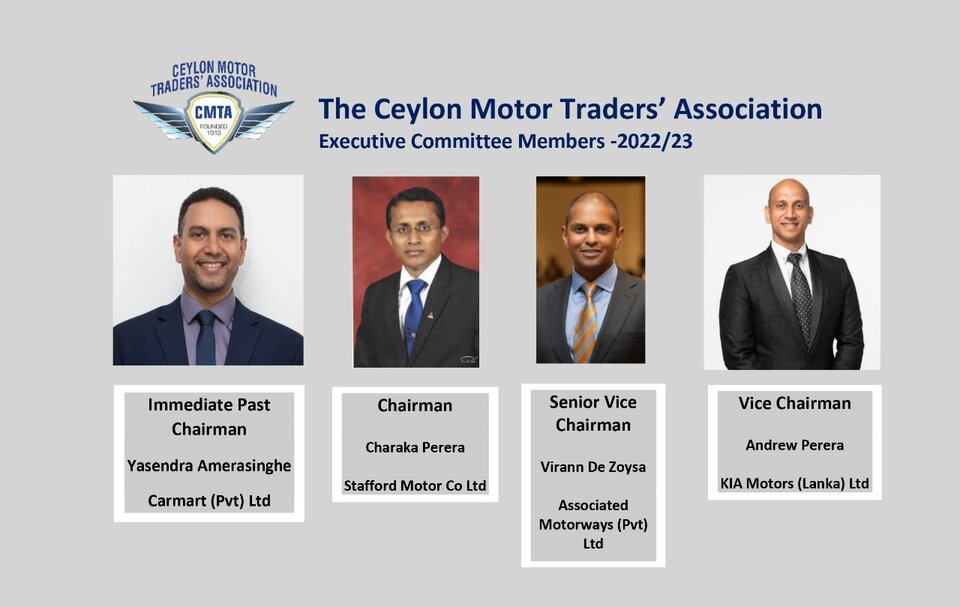 The Ceylon Motor Trader's Association (CMTA) affiliated to the Ceylon Chamber of Commerce and one of the oldest automotive trade associations in South Asia comprising of companies who are franchise holders of global automobile manufacturers, held its 102nd Annual General Meeting on 29th June 2022 as a virtual event, due to the mobility issues resulting…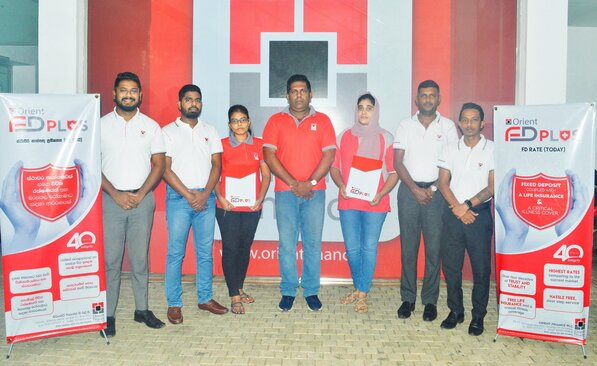 Orient Finance PLC, a member of the Janashakthi Group and a leading financial service provider, recently launched a special fixed deposit scheme which is an investment product that offers a fixed deposit with a life insurance and a critical illness cover. Furthermore, to educate the community and raise awareness on the financial benefits offered by…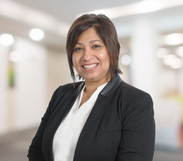 Axiata Digital Labs (ADL) strengthens their partnership today with the Sri Lanka Association for Software Services Companies (SLASSCOM), the national chamber for the IT/BPM industry in Sri Lanka. ADL will act as a Platinum Sponsor for the 2022 National Ingenuity Awards. ADL is a leading innovative software service provider, offering telco-focused digital and IT services and solutions, advancing the digital…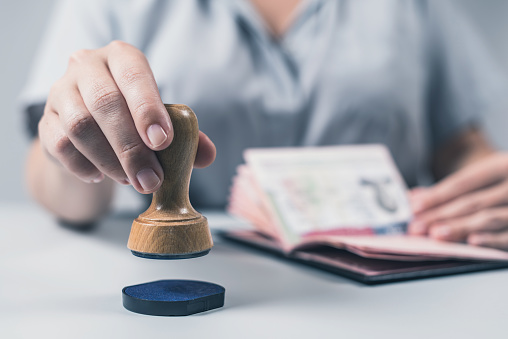 The Ambassador of the United Arab Emirates Khalid Nasser Al Ameri and the Minister of Labor and Foreign Employment Manusha Nanayakkara met yesterday to discuss possible job opportunities for Sri Lankans. Mr. Khalid Nasser Al Ameri said that there are many job opportunities in sectors such as tourism, banking and finance after the country has…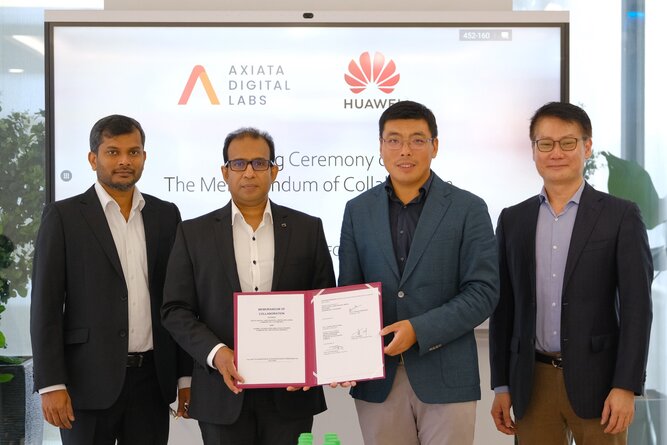 Axiata Digital Labs (ADL), a subsidiary of the Axiata Group Berhad, and Huawei Technologies (Malaysia) (Huawei Malaysia) have ventured into a partnership on the development of digital transformation solutions in financial technology (FinTech), powered by Huawei Cloud. The collaboration will see both ADL and Huawei Malaysia join forces to explore, develop and market new technology…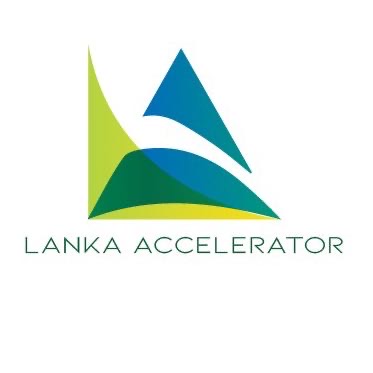 Kaleidoscope (Pvt) Ltd. announced the launch of Lanka Accelerator brand in Sri Lanka today. Lanka Accelerator is powered by India Accelerator (iA) which was adjudged the Best Accelerator in India by Start Up India. Lanka Accelerator's agreement with India Accelerator is to help support its design, development and success. India Accelerator is part of GAN…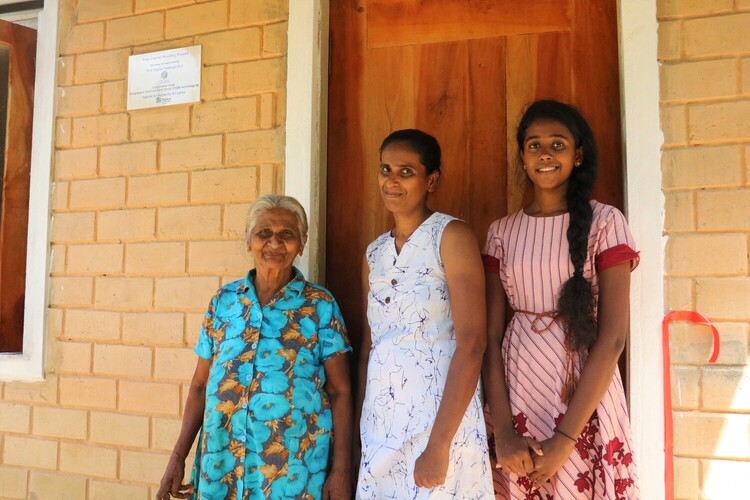 At a simple yet momentous day for the joyful home-beneficiaries, First Capital Holdings PLC and Habitat for Humanity Sri Lanka successfully handed over four (04) homes to families in the Bope-Poddala Division in the Galle District recently. Senior staff representing both organizations, along with government officials, stood with these four families as they stepped into…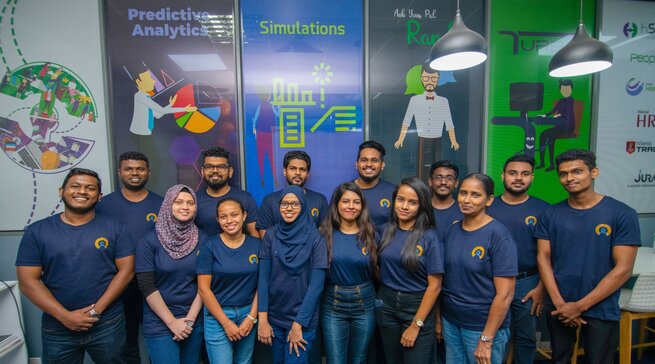 PeoplesHR Outsourcing, a strategic business unit of hSenid Business Solutions, formerly known as hSenid HRO recently expanded its global footprint with the aim of advancing outsourcing in global markets. Some of the services of PeoplesHR Outsourcing include; Payroll Outsourcing, HR Outsourcing, and HR technology transformation Consultancy services. Since the onset of the pandemic, digital transformation,…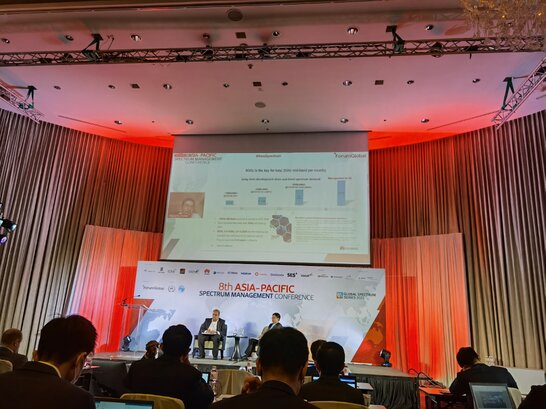 The 8th Asia-Pacific Spectrum Management Conference is held in Bangkok from 26 to 27 April 2022. It is jointly hosted by Forum Global and Thailand NBTC, supported by ITU and APT. Global 84 countries with more than 630 participants join the conference on site and in virtual. Speakers include regulators from Cambodia, China, Indonesia, Republic…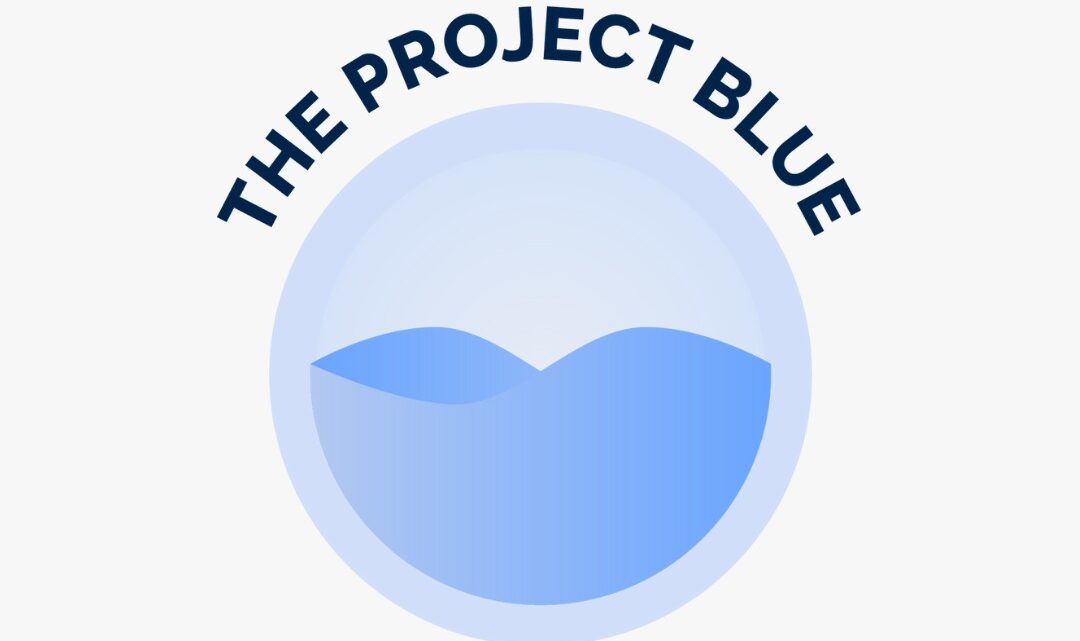 The Project Blue Next Generation is a youth-led initiative in Sri Lanka that aims to promote the important role the ocean plays in the world by bringing together different communities including Volunteer Organizations, Environmental Groups, researchers, activists, students, and more. The project is a part of the British Council's COP26 Challenge Fund and 'The Climate…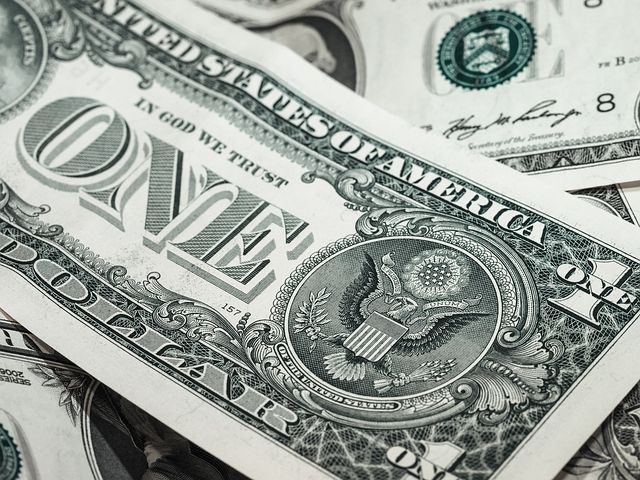 The US Dollar has surpassed Rs. 350 for the first time in the history of Sri Lanka. The Central Bank announced the selling rate of US Dollar has reached Rs. 350.49 on April 27. The buying rate of US Dollar is at Rs. 337.82 as per the exchange rates.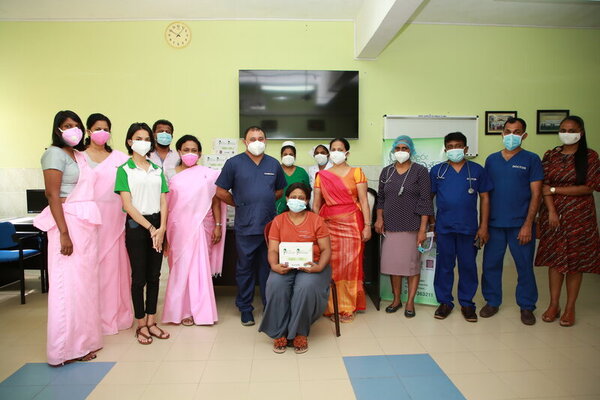 A total of 75,909 cancer cases were diagnosed in Sri Lanka over a five-year period up to the year 2020, and 57% of those diagnosed were women. 'Loss of Hair' is a major side effect of the chemotherapy treatment that these patients must undergo. Realising the psychological trauma these women suffer, and to help break…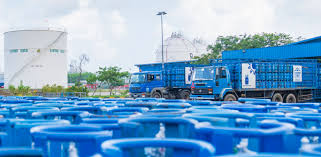 A 12.5kg Litro domestic gas cylinder has been increased to Rs. 5175 with effect from midnight today. Accordingly, there is a price increase of Rs. 2500 for a domestic gas cylinder which was previously sold at Rs. 2675. Image Source – Litrogas.com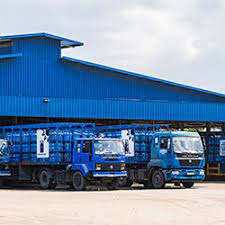 Litro Gas Lanka has suspended the distribution of domestic gas cylinders until Monday, the 25th of April due to stock shortage. According to sources, LPG shipment worth 3600 Metric Tonnes is expected to reach Sri Lanka by Monday (25) and another vessel with 3600 Mteric Tonnes of LPG to arrive by Wednesday (27). With nearly…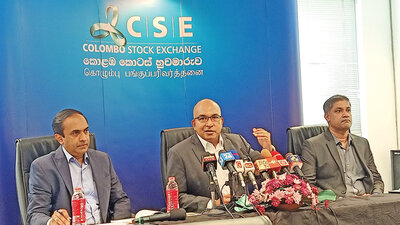 Starting from April 18th the closure of the Colombo Stock Exchange (CSE) for five business days was a short-term move and was put in place to fix many issues and permit investors to study and comprehend the economic changes that were applied by the Central Bank last Tuesday (12) after the new governor Dr. Nandalal…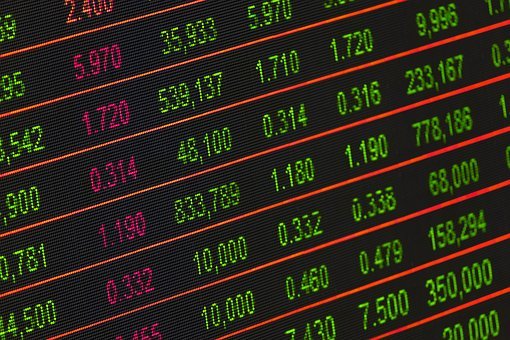 A majority of investment professionals have raised concerned over the prolonged closure of the Colombo Stock Exchange (CSE), according to a recent survey conducted by CFA Sri Lanka. The survey reveals that a good majority is of the view that the decision to close the Colombo Stock Exchange (CSE) from April 18 to 22 shouldn't…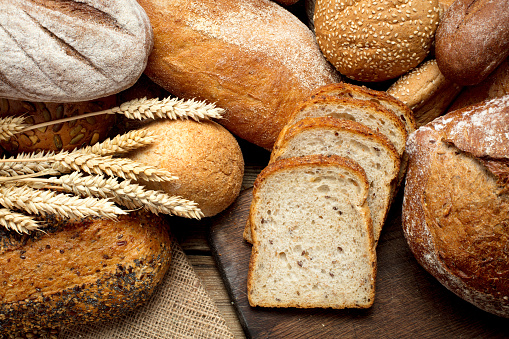 Bakery Owners' Association has decided to increase the prices of bread and bakery products with effect from midnight today. Accordingly, the price of a loaf of bread has been increased by Rs.30 and the new price is Rs.140. In addition, other bakery products too have been increased by Rs. 10.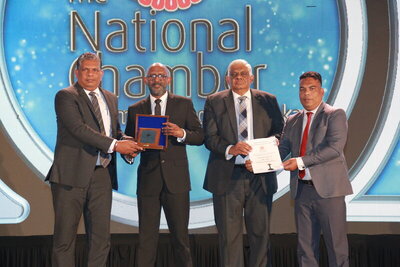 Pelwatte Dairy, The Nation's most coveted dairy brand with multiple accolades and achievements bags yet another crucial award in the Sri Lankan market. This time, it was the National Business Excellence Awards for the year 2021 which is organized by the National Chamber of Commerce Sri Lanka (NCCSL). The ceremony took place on the 22nd…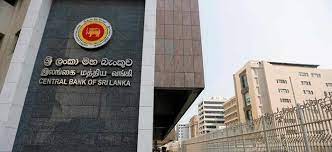 Catering to the need of a local publication on payment services to educate the public, the Central Bank of Sri Lanka (CBSL) released a booklet, "A Guide to payment services in Sri Lanka. This booklet provides a detailed description about payment instruments, methods and the infrastructures in Sri Lanka. The booklet was presented to Dr.…
The Central Bank on a statement has said that all licensed banks will be opened for banking business on 11th and 12th April. The Government earlier declared 11th and 12th as special public holidays leading to the national holidays for Sinhala and Hindu New year on 13th and 14th.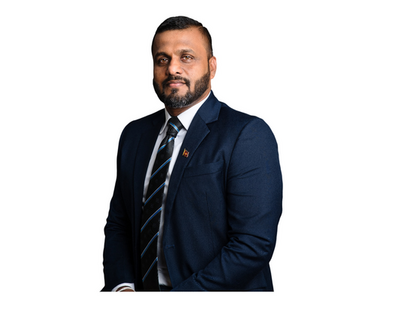 The Sri Lanka Institute of Marketing (SLIM) elected Mr. Nuwan Gamage as it's 44th President in its 52nd yearalong with New Council of Management and Executive Committee for the year 2022/23. Mr. Gamage is the Head of Corporate Affairs and Communications at Arinma Holdings and a past Honorary Vice President of SLIM. He has over…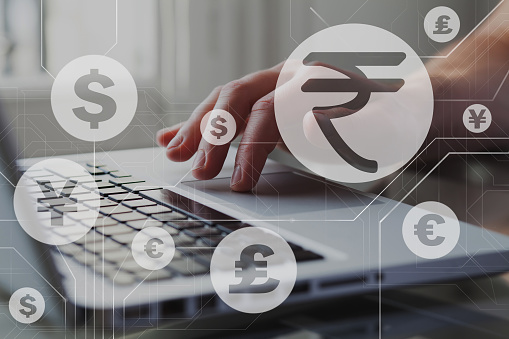 Sri Lanka Central Bank official reserves slip further 16.1% to $1.94 billion by end march from a month ago. Central Bank gold reserves too plunge 70% in March to $29 million. Source – News Wire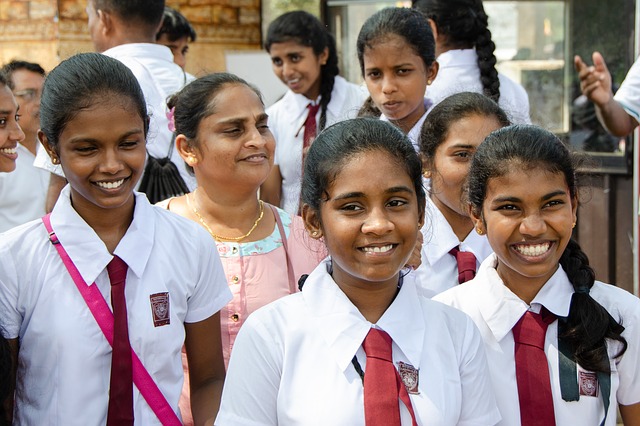 The education Ministry has announced one-hour extension of school hours for government schools with effect from 18th April. The decision has been taken to cover the missed school hours for the first term. This school hours extension will go on till 23rd December 2022. The school schedules, interim vacations have already been submitted to the…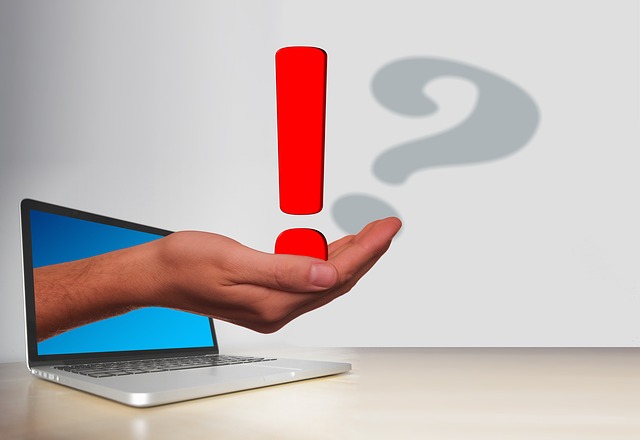 We represent the product, services, and startup companies of the ICT ecosystem in Sri Lanka. This community is a free and an independent group of industry leaders who deeply value our civil liberties. Sri Lanka's digital economy represents approximately 4.37% of GDP and this is positioned to grow exponentially in the coming years. We represent…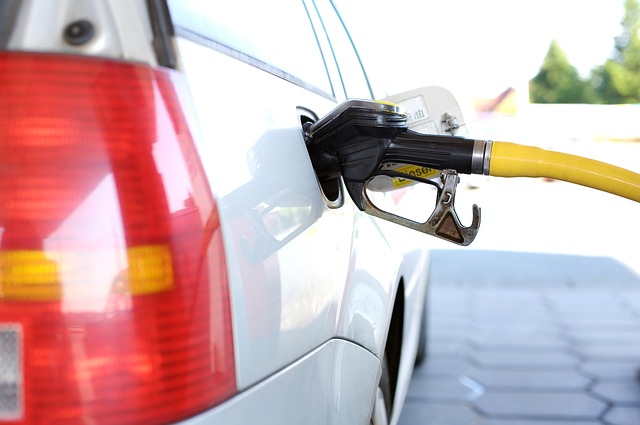 Due to unavailability of fuel stocks, Ceypetco has requested the public not to queue up at filling stations for diesel on 30th and 31st March. It was reported that a ship carrying 37,500 MT of diesel has not been able to unload. However, distribution of petrol proceeds as usual.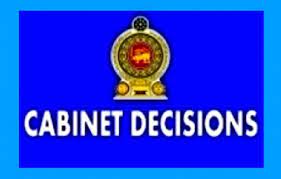 Cabinet of Ministers having met under the leadership of President Gotabaya Rajapaksa took three key decisions regarding the country's economy. Accordingly, cabinet has decided to pay a special allowance of Rs. 5000 to 3.2 million identified low-income families for two months during the festive season. Cabinet has given approval for Sri Lanka Lanka Railways to…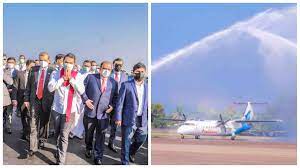 The Colombo International Airport Ratmalana (CIAR) resumed scheduled international and regional flights after a lapse of 55 years. Accordingly, Flights between Sri Lanka and the Maldives will be operated by Maldives Airlines and FITS Aviation. The inauguration was held under the patronage of Youth and Sports, Development Co-ordination and Monitoring Minister and State Minister of…

Spectra Logistics, a leading end-to-end logistics solutions provider in Sri Lanka and a joint venture between McLarens Group and GAC Sri Lanka, celebrated International Women's Day 2022 with an event dedicated to the empowerment of women in the organization. The inspiring Ms. Pushpa Ramyani De Soysa, Chief Nurse of the National Hospital and 'Sri Lanka's…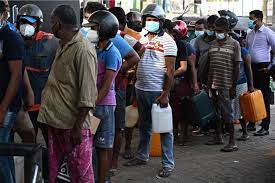 Sri Lanka Army personnel have been deployed at CEYPETCO fuel stations across the country to oversee systematic distribution of fuel, sources said. The decision has been taken considering the long queues found at fuel stations across the country and rise in tense situations among the public. Image source – Ada Derana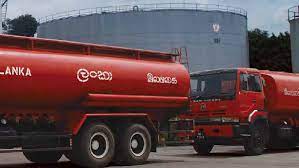 A shipment worth 35,000 Metric Tonnes of diesel from India arrived this morning. This is the first diesel shipment purchased under the Credit Line obtained from India. According to the Ceylon Petroleum Corporation (CPC), the authorities commenced unloading of diesel this morning. Sri Lanka had signed a US$ 1 billion Credit Line with India for…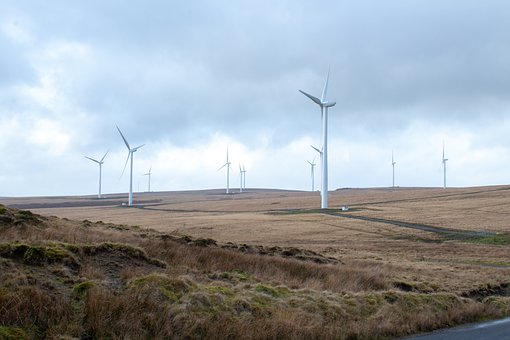 Japan will accelerate its efforts to develop offshore wind power projects, its industry minister said on Friday. Officials in the resource-poor Japan are concerned Russia's invasion of Ukraine and the ensuing surge in oil prices could hit economic growth, although they say there has been no immediate major disruption to energy supply. Industry minister Koichi…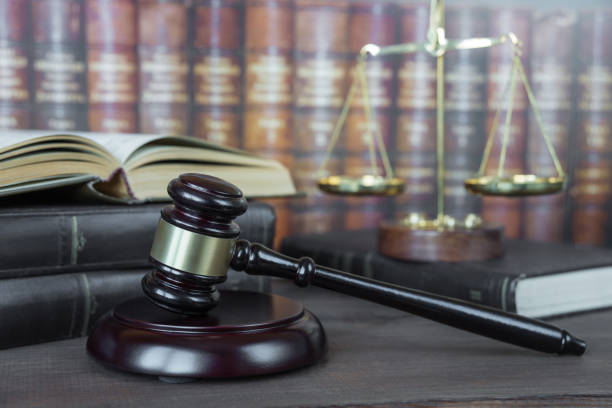 Russian oligarchs will no longer have access to baubles such as the cars, artworks and designer handbags sold by British companies, after the government blocked exports worth hundreds of millions of pounds. Last year, UK firms in total sold £2.6bn worth of goods to Russia, the biggest slice of which was cars, at around £400m,…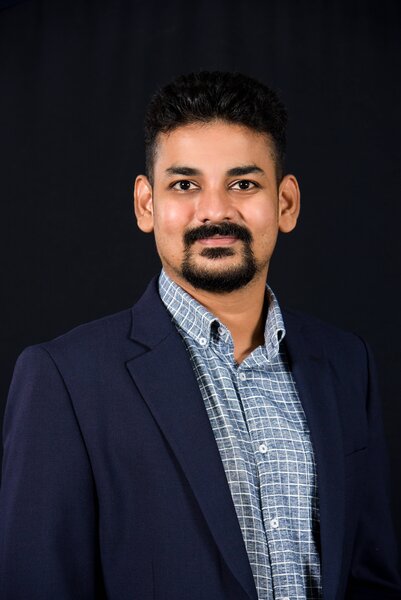 The Ceylon Institute of English & Leadership (CIOEL) is one of Sri Lanka's largest online English language training institutions. CIOEL specializes in all facets of English Language Training, from basic to advanced, and caters to the needs of undergraduates, working executives, job seekers, athletes, and professionals. The institute also understands the importance of communication in…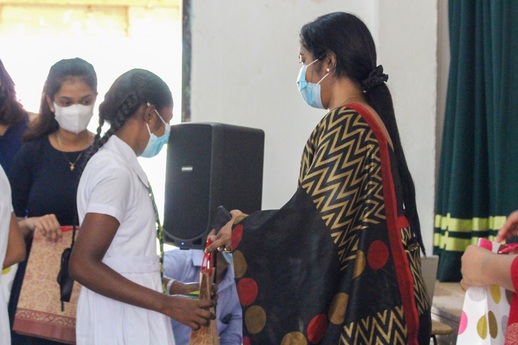 The McLarens Group, one of the country's leading diversified conglomerates, joined in the global celebration of International Women's Day 2022, with a series of impactful events bringing together all women across the Group and continuing with its constant care for the communities. Commencing the series of events, McLarens Group held a social media campaign, proudly…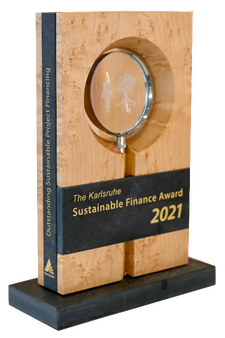 Alliance Finance Co. PLC, (AFC), Sri Lanka's oldest finance company with over 65 years of expertise in offering affordable and inclusive sustainable finance solutions to empower the nation has clinched yet another international award in sustainability. The Project which helped AFC win this important award was the "One million trees for unity" project. The Karlsruhe…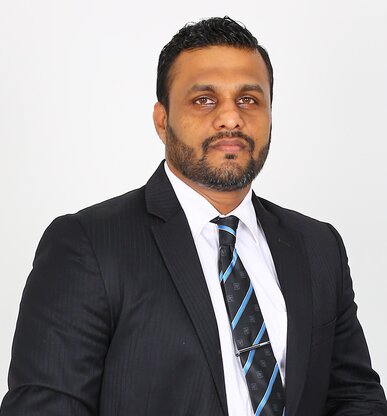 Sri Lanka is currently facing several economic challenges and in order to steer the country out of this difficult situation, it is imperative that Sri Lanka takes bold steps that will make the country 'future ready'. Among them, Nation Branding is an approach that can pay rich dividends if carried out properly. Nation Branding is…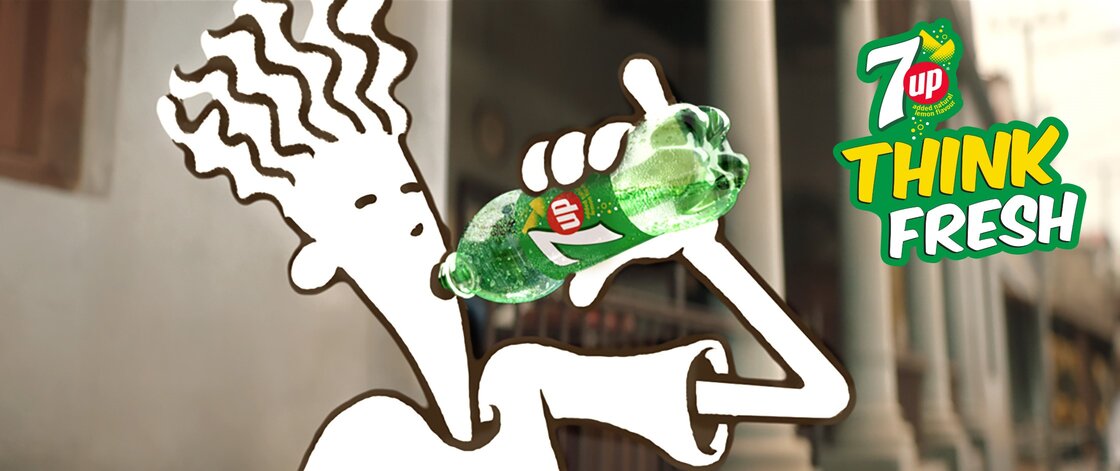 The new campaign builds on 7UP's Think Fresh philosophy, adding another campaign to the fun series 7UP®, the clear refreshing drink, is back to inspire Sri Lankas's youth to discover solutions for their everyday problems. The thought-provoking concept of the brand's new campaign launched today as part of 7UP®'s 'Think Fresh' series, is to find…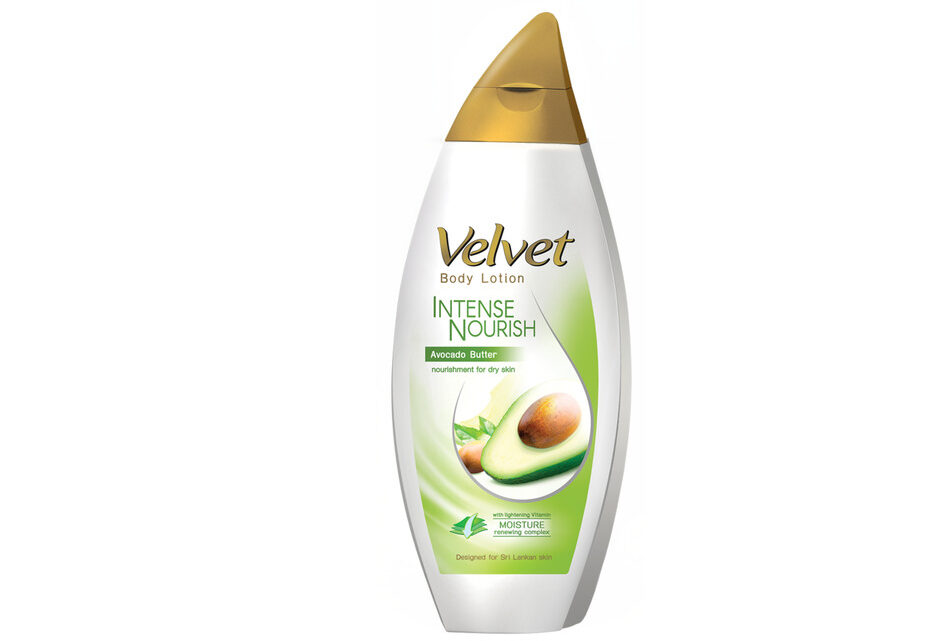 Using certain skin care products that do not suit your skin can create problems, and Sri Lanka's tropical climate takes a toll on the skin causing dryness, dullness, and irritation. Do customers pay attention to the skin care products they buy? This is one of the most relevant questions for today's context, hence, it is…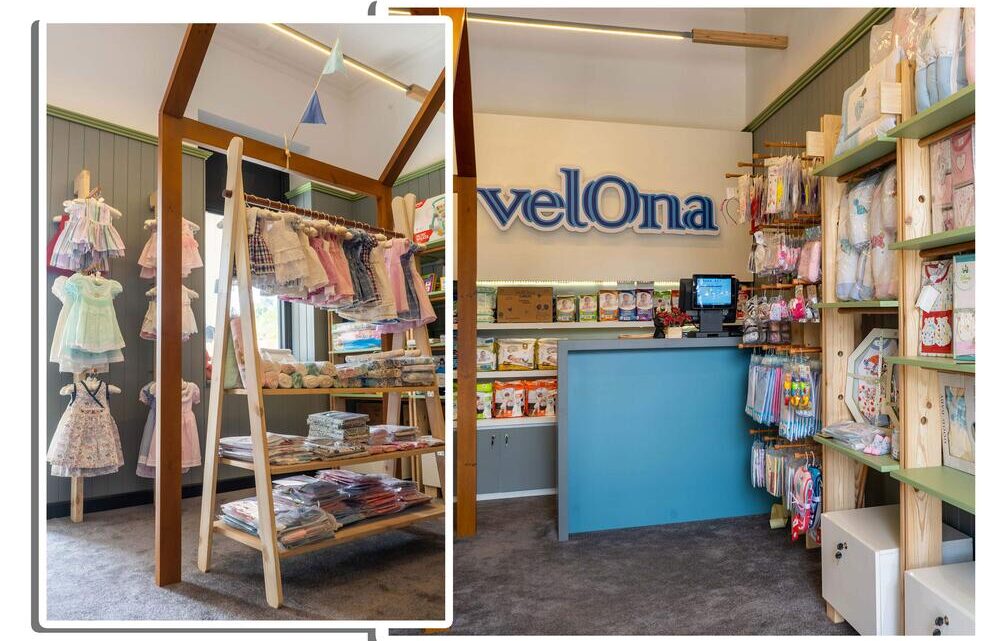 Velona, the pioneer of knitted and woven garments in Sri Lanka, recently opened its latest clothing outlet located at the Joseph Fraser Memorial Hospital, Colombo 05. Adhering to all health and safety guidelines imposed due to the pandemic in the country, the opening was held as a simple ceremony with few invitees. The event was…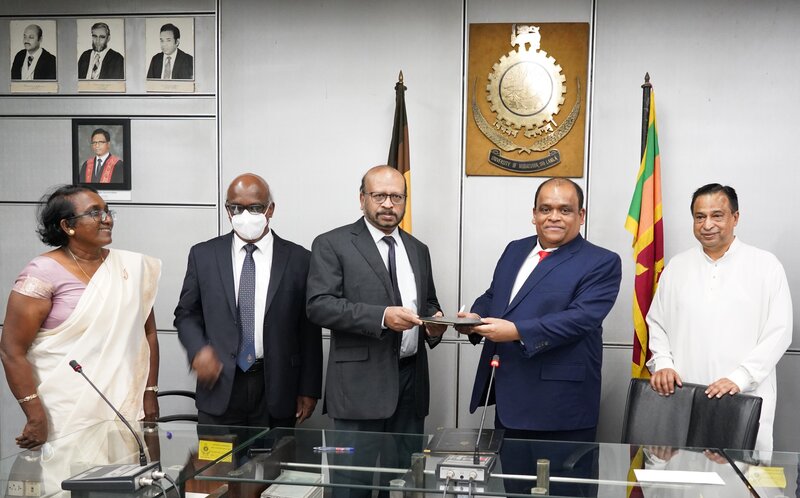 A key milestone in Sri Lanka's ICT education was marked by University of Moratuwa (UoM) and Dhammika & Priscilla Perera Foundation (DP Foundation) by signing a Memorandum of Understanding (MoU) on 4th January 2022 to collaborate on the facilitation of open online ICT course development and delivery. The objective of this project is to provide opportunities…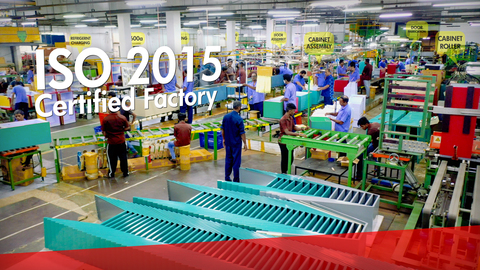 The ozone layer acts as a shield for life on earth, absorbing most of the sun's ultra violet radiation to protect the human beings from harmful rays. The ozone layer, being an essential aspect for human existence has been a much talked of topic during the recent past while many initiatives have been taken to…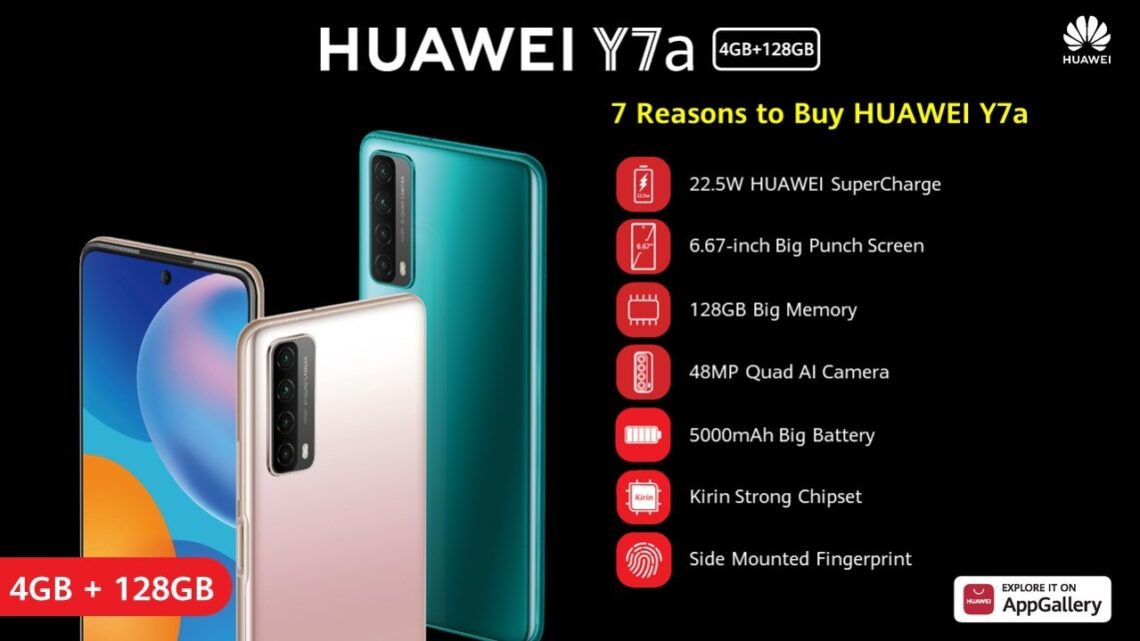 Huawei Y7a is the latest mid-range smartphone in the popular Y series with top of the line flagship specifications. It also packs a much larger screen competing head to head with its rivals. Even though Y7a is positioned in the mid-range category, it is equipped with flagship smartphone features and offers great value for money…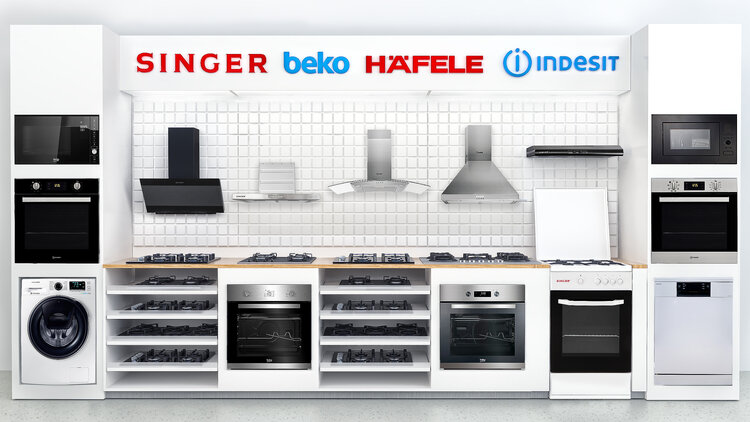 As we continue to witness the rise of luxury residences and apartments, modern living has become a familiar concept highlighting the need for design functionality and efficiency in our fast-paced lives. The goal is to reduce the small moments that take time out of our days and this is an especially crucial requirement when it…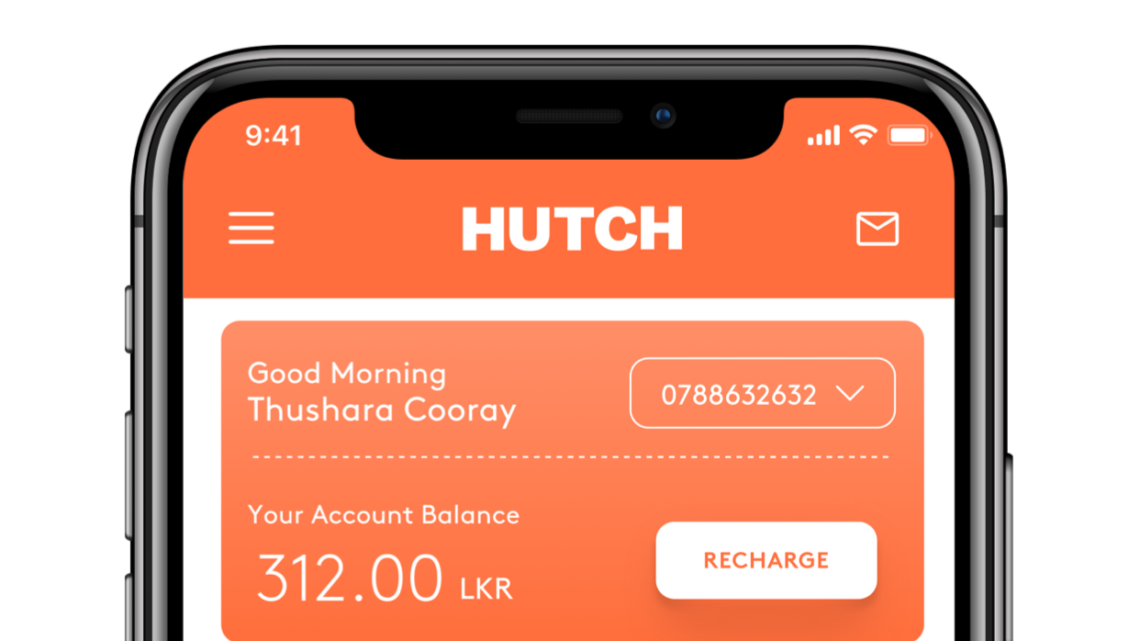 HUTCH, Sri Lanka's preferred choice for mobile broadband services has unveiled the newest version of the popular HUTCH Self Care app to offer HUTCH subscribers with an enhanced, all-inclusive digital experience. With a host of services,HUTCH usersno longer need to worry of manually topping up as the app comes with a built in top up/recharge…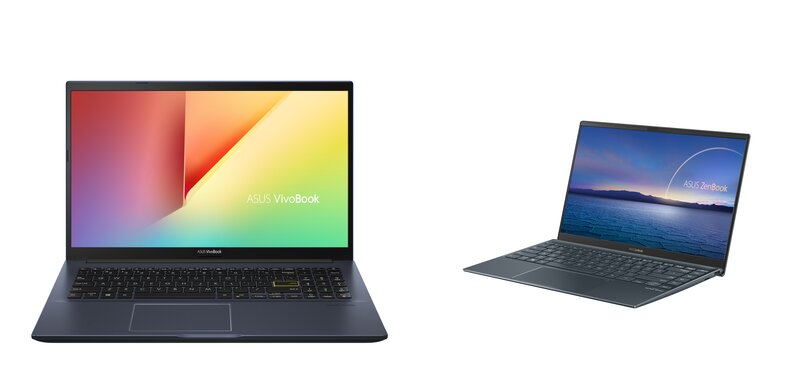 The strong partnership between Singer Sri Lanka and ASUS has resulted in the advent of 11th generation laptops for the first time ever in Sri Lanka. Singer's latest introduction of the ASUS laptops with 11th Gen Intel processors come with a two-year global warranty. The new 11th Gen lineup offers the best processor for thin…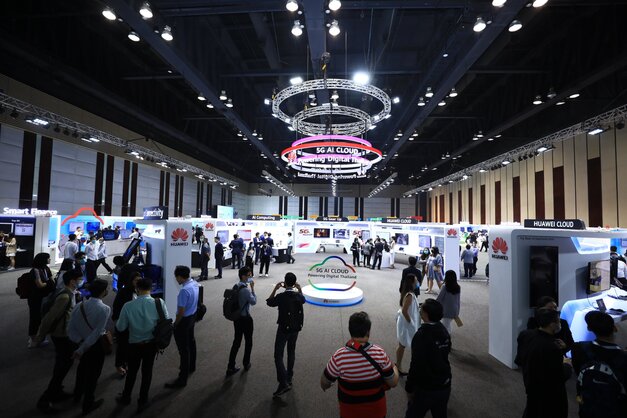 Thailand, which leads ASEAN in 5G rollout, is eyeing the pole position in the race for ASEAN digital hub with its initiative to boost the ICT infrastructure and ecosystem, government officials revealed at the Powering Digital Thailand 2021: Huawei Cloud & Connect event in Bangkok. "Thailand is one of the first countries in ASEAN that…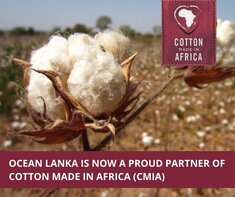 Ocean Lanka Pvt Ltd, Sri Lanka's largest weft knitted fabric manufacturer, announced that it has entered into a partnership with Cotton made in Africa (CmiA), one of the world's leading standards for sustainably produced cotton. The recent partnership will see Ocean Lanka further increasing its sustainable cotton portion, which is ecologically and socially progressive. Cotton…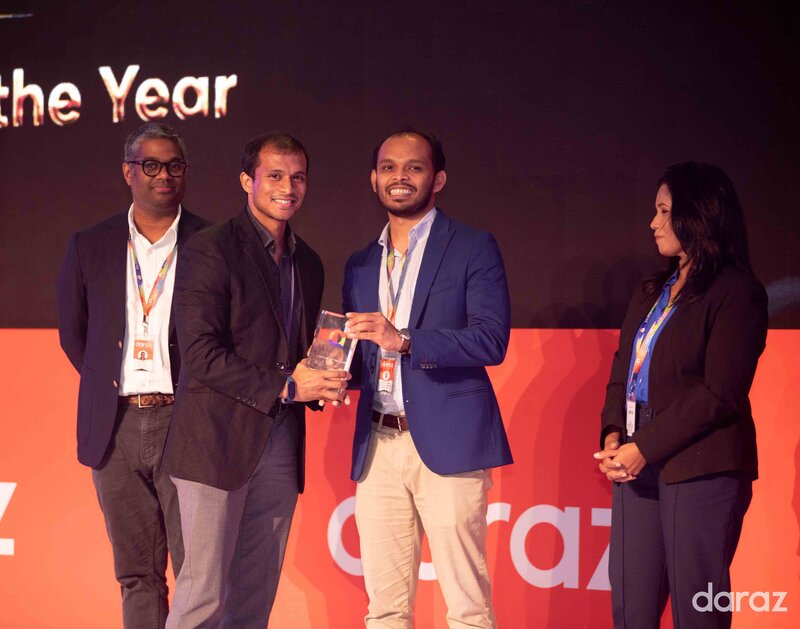 Wins first place in recognition of its high standards in delivery ABS Courier – established in 2006 as the courier wing of AB Securitas (Private) Limited – recently won the 'Daraz 3PL of the year' award at the Daraz Seller Summit 2020. The event, which took place at the Shangri-La Hotel on 30th September, witnessed…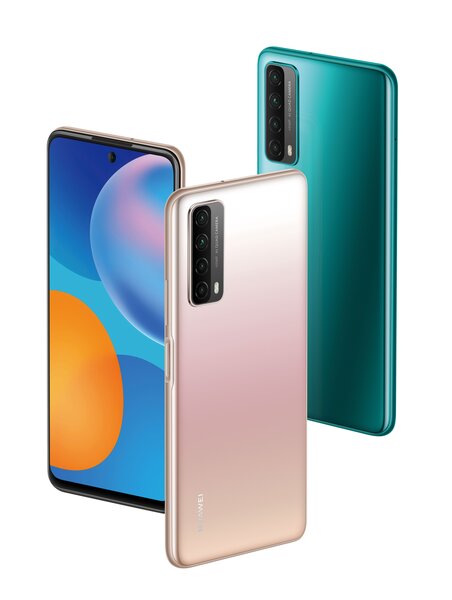 Huawei, the global smartphone brand recently launched Y7a – a mid-range smartphone with one of the largest screens that would undoubtedly be craved by heavy social media users and mobile gamers in Sri Lanka. Huawei Y7a is the latest in the mid-range smartphones to enter the market with unprecedented value for money due to its…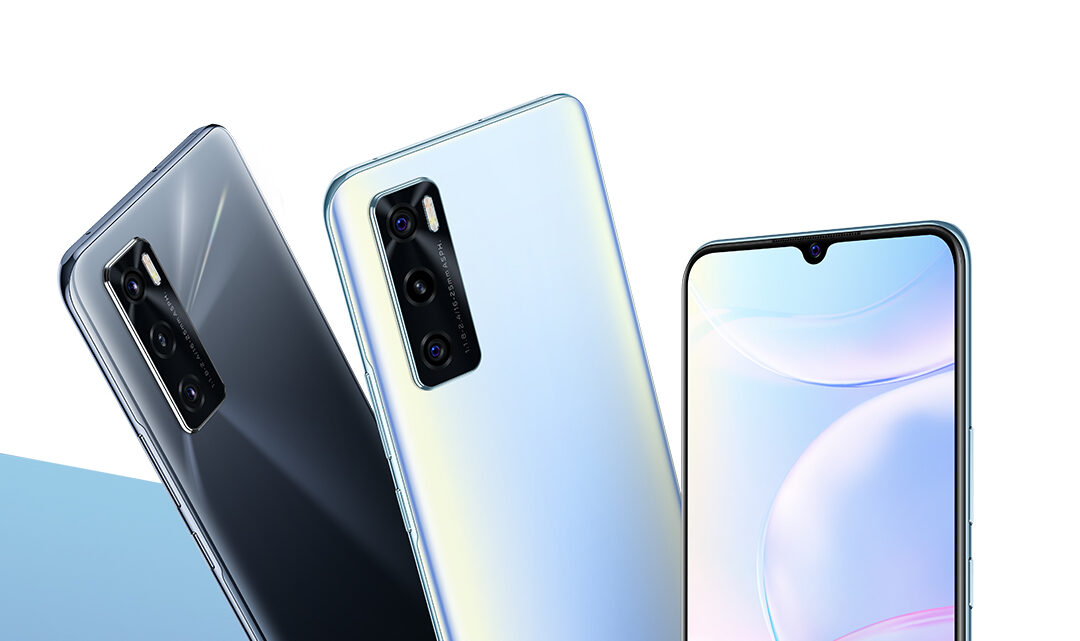 V20SE Features 32 MP Super Night Selfie Technology, Magical Sleek Design, and Power-Packed Performance Available for Sale in Sri Lanka, starting 14th November'20 vivo, the leading global smartphone brand today announced the launch of vivo V20 SE smartphone, as a part of its brand new V20 series in Sri Lanka. Further strengthening its commitment to…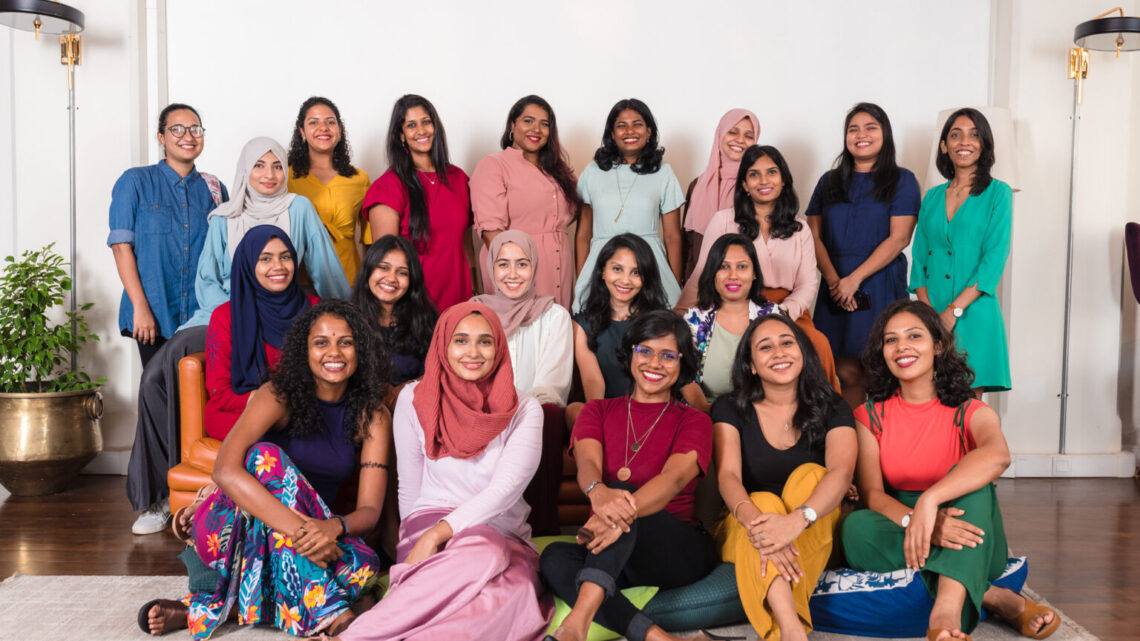 Despite the current uncertainties we have managed to successfully complete the fourth iteration of KICKASS Bootcamp, empowering a whole new batch of future women leaders in business. Series 4 of the KICKASS Bootcamp was conducted in partnership with LSEG (London Stock Exchange Group) Sri Lanka and TNL Radio and was facilitated by Naomi Gunnels, Entrepreneur…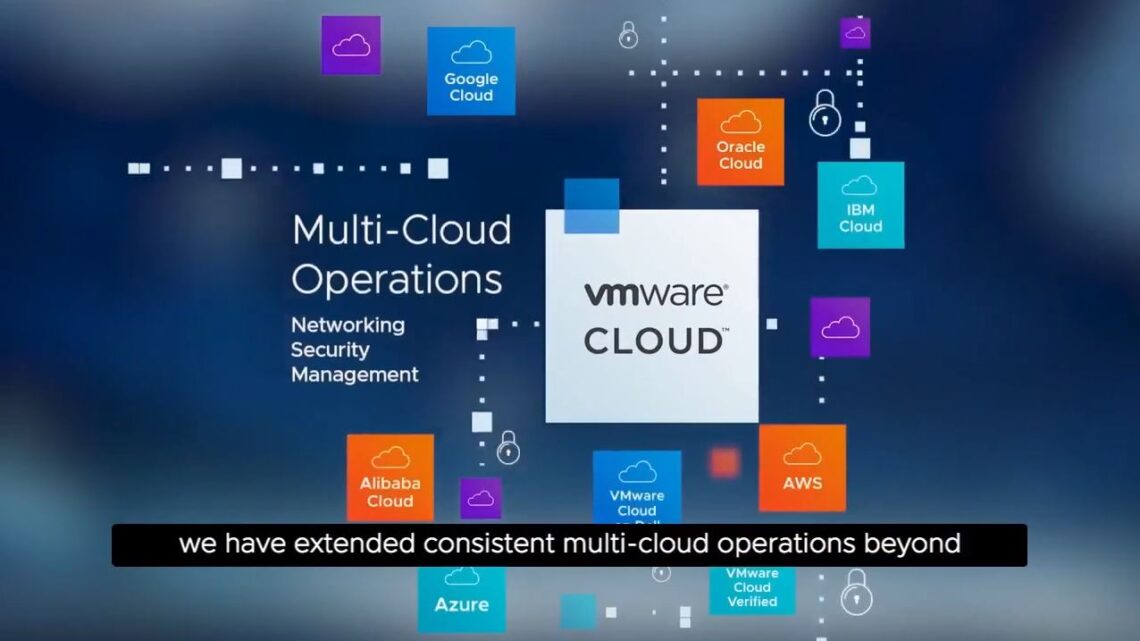 VMware's Multi-Cloud Strategy Unlocks the Value From Any Cloud While Delivering Better Security and Simplified Operations VMware, Inc. (NYSE: VMW) announced new innovations to help customers build, run, manage, connect, and protect any app on any cloud. Today, more than 15 million enterprise workloads run on VMware in the cloud, and more than 4,300 partners…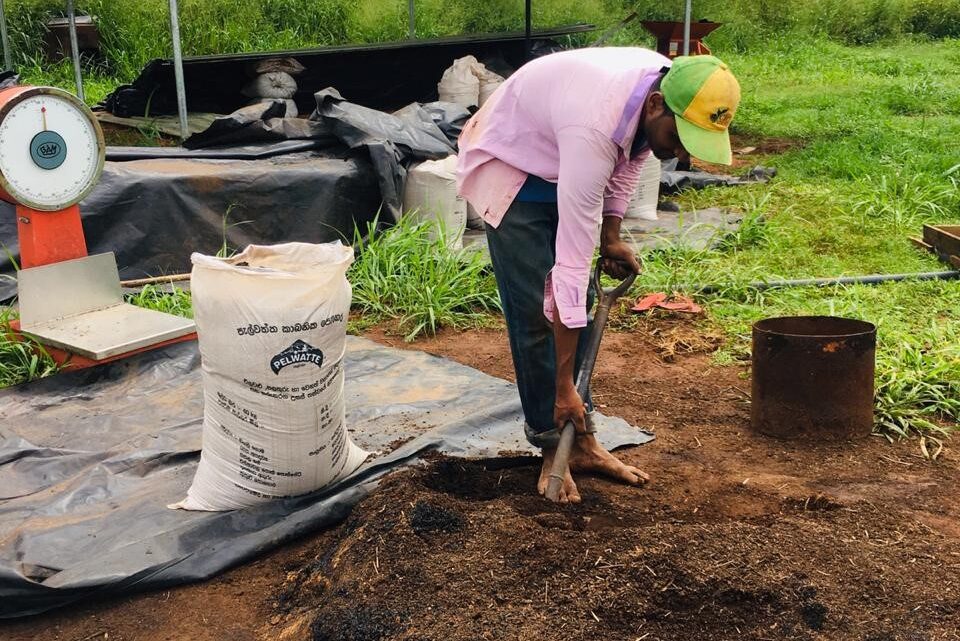 Working towards healthier food production and sustainable waste management Pelwatte Dairy Industries, the industry leader in local dairy produce has been known for enriching lives – not just by providing nutrition through its dairy products but also through the consecutive training and support that it extends to farmers and their families, thereby empowering them, the…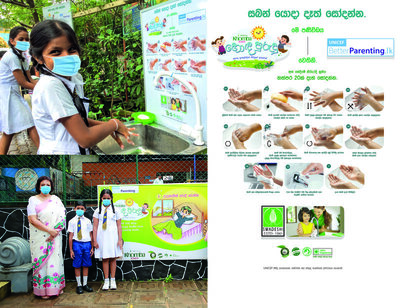 The Swadeshi Industrial Works PLC launched a novel hygiene awareness campaign for Sri Lanka's primary school children to coincide with the World Children's Day celebrations. Titled "Swadeshi Khomba Baby Hoda Purudu" the event saw grade 3 school children at Sapugaskanda Sobhitha Vidyalaya (Primary) taking part in awareness-led activities inculcating "Hoda Purudu " (Good habits) among…