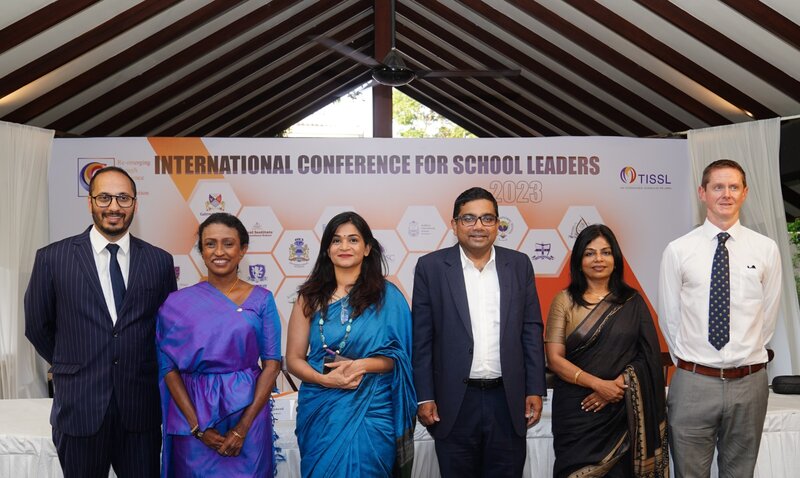 International Conference for School Leaders 2023 will be held in June
The International Schools of Sri Lanka (TISSL) is an association comprising of 23 premier international schools in the country. The association was established with the multiple objectives of promoting global best practices in education, increasing collaboration between international schools and strengthening goodwill among school communities. TISSL is now recognized as the leading voice of the international education sector in Sri Lanka by international examination boards, higher education providers, the State and other stakeholders.
The flagship event of the TISSL calendar has been the International Conference for School Leaders which was successfully organized as an annual event up to 2019. The outbreak of Covid-19 and the economic crisis experienced in the country resulted in this conference not taking place in the last 3 years. The Executive Committee of TISSL has now taken the initiative to organize the conference this year with the participation of all TISSL schools along with representation from other international schools, state and private schools in Sri Lanka as well as school leaders from the SAARC region.
The conference this year is scheduled to be held on 16th and 17th June 2023 at the Lighthouse Hotel in Galle on the theme "Re-emerging through Resilience and Reinvention". The TISSL conference for school leaders is strongly backed and supported by British Council, Cambridge International Examinations, Pearson Edexcel and the Oxford University Press who are the principal sponsors of this event. Our collaboration with such esteemed organizations and examination boards is a testimony to the value and significance placed on this conference by reputed agencies engaged in the global education service industry. This year upGrad Connect which is a respected higher education facilitation and placement agency will also be a co-sponsor of the event.
The theme "Re-emerging through Resilience and Reinvention" hopes to capture the important role that can be played by educators in rebuilding economies and restoring confidence in civil society and social systems. The conference will provide an ideal platform for school leaders to build capacity in shaping the post-pandemic "New Normal".
The TISSL conference will feature an eminent panel of international speakers with extensive cross-cultural exposure who will share global best practices in school education. There will also be a panel discussion which will provide an opportunity for thought leaders to exchange their views on the conference theme.
The TISSL conference is expected to attract the participation of nearly 250 delegates comprising Heads of Schools, Directors and Governors. Higher Management Officials and those involved in policy formulation. The former Vice Chancellor of the University of Moratuwa and current Chairman of Commercial Bank Plc Prof. Ananda Jayawardane will be the Chief Guest and keynote speaker at the Opening Ceremony on 16th June 2023.
ENDS
Image caption- Panelists of the Press Conference