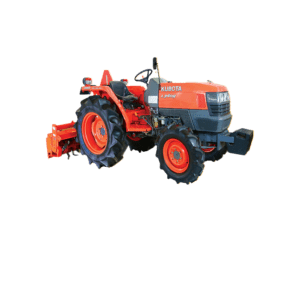 Hayleys Agriculture Leads Four Wheel Tractor (4WD) Sales
Hayleys Agriculture recorded the highest number of tractor sales in the month of April 2023 and having the highest number registered with The Registrar of Motor Vehicles (RMV). The company dominated the market in April 2023 while obtaining its highest-ever market share. The Company secured a whopping 52% share of total tractor registrations and a 70.4% share of four-wheel-drive (4WD) tractor segment sales from the Kubota and E-Kubota brands.
The high number of registrations and market share percentages go on to prove that farmers in Sri Lanka are choosing Hayleys Agriculture as their preferred supplier for these products. This is purely due to the company's reputation for providing high-quality products in collaboration with its key business partner, Kubota Corporation, Japan, and reliable after-sales services, as well as its commitment to sustainable agriculture practices.
The partnership between Hayleys Agriculture Holdings Limited and Kubota Corporation, Japan, provides Sri Lankan farmers with Kubota's latest technology, high-quality tractors, Paddy Combine Harvesters, Rice Transplanters as well as other agricultural equipment and machinery. By providing local farmers with access to Kubota's tractors and other Machinery, Hayleys Agriculture helps improve agricultural productivity, efficiency and create a positive impact on the local economy.
Hayleys Agriculture Holdings Limited is the market leader in the agricultural industry, with a focus on modernizing the Sri Lankan agriculture sector through the mechanization of farming practices. The company has been at the forefront of introducing innovative and advanced technology to enhance productivity and efficiency in the Sri Lankan agriculture sector.