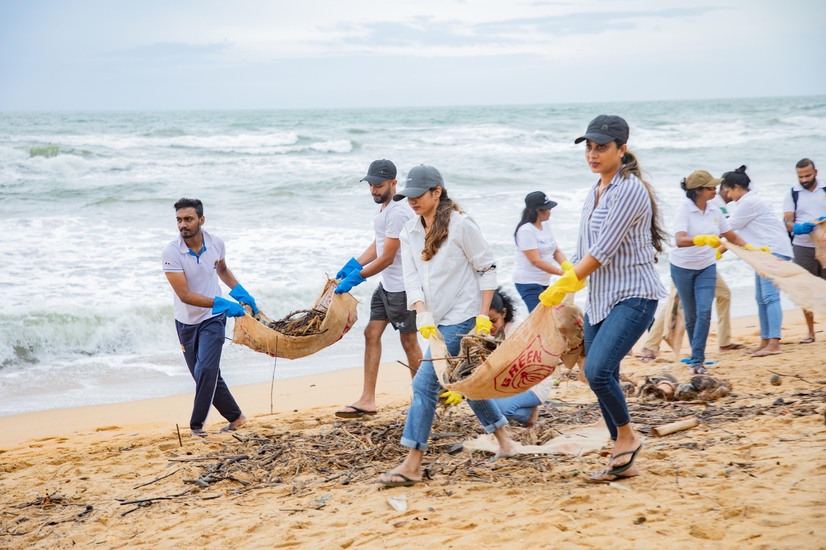 Raja Jewellers Empowers Environmental Protection with Beach Clean-Up on World Oceans Day
Raja Jewellers, recognized as the undisputed monarch of the gold world in Sri Lanka, reaffirmed its commitment to environmental protection and sustainability through a beach clean-up project conducted in lieu of World Oceans Day. The event, which took place on Sunday at Wadduwa Beach, saw the active participation of Raja Jewellers' staff members in an effort to support environmental protection and raise awareness about reducing single-use plastics.
Commenting on the campaign, Athula Eliyapura, Managing Director at Raja Jewellers, stated, "As a trusted Fashion jewelry brand in Sri Lanka, we are constantly committed to environmental safety, protection, and sustainability. Through initiatives like the beach clean-up project, we aim to support environmental protection and create awareness among the community about the importance of reducing single-use plastics. We believe that collective efforts can make a significant difference in preserving our oceans and environment for future generations."  
The beach clean-up project was a collective effort by Raja Jewellers' staff members, with over 100 participating in the event. The campaign featured a video that was released on their social media channels, including Facebook, Instagram, and YouTube to create awareness about the project and inspire others to take action for environmental conservation.
As a socially responsible brand, Raja Jewellers has always been committed to giving back to the community. The beach clean-up project is one of the key Corporate Social Responsibility events on its annual calendar, demonstrating its ongoing commitment to environmental safety. Raja Jewellers is proud to have conducted a beach clean-up on this scale, showcasing their leadership and dedication to making a positive impact.
Over the span of nine decades, Raja Jewellers has become a brand that always values the Sri Lankan culture, and is one of the most accomplished entities in the jewellery industry of Sri Lanka. Its immaculately artistic handcrafted pieces are renowned locally and across the world, while the comprehensive variety of jewellery available caters to men, women, and children. Utilizing the finest materials such as diamonds, precious metals, gems, stones, zircons, crystals, and refined gold, well-trained jewellery designers forge timeless works of personal decoration. Throughout the company's existence, Raja Jewellers has established lasting relationships with customers through foundations built on trust, excellence in service, and providing unique high-quality handcrafted pieces of jewellery.
For more information on Raja Jewellers' extensive collections, visit its Website at www.rajajewellers.com, Facebook page at https://www.facebook.com/Rajajewellers.lk/, or its Instagram page at https://www.instagram.com/rajajewellers.lk.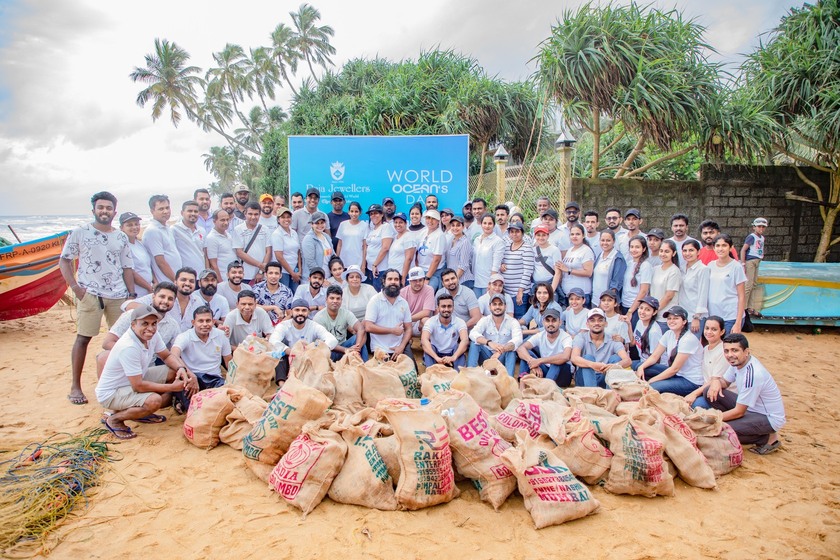 END