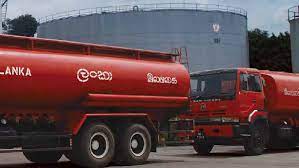 35,000 Metric Tonnes of Diesel arrive from India
A shipment worth 35,000 Metric Tonnes of diesel from India arrived this morning. This is the first diesel shipment purchased under the Credit Line obtained from India.
According to the Ceylon Petroleum Corporation (CPC), the authorities commenced unloading of diesel this morning. Sri Lanka had signed a US$ 1 billion Credit Line with India for the purchase several essential items, including fuel, food, and medicines.
Image source – Economy next