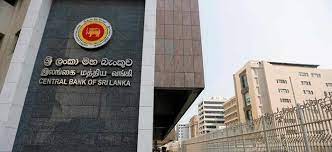 CBSL launches a booklet on payment instruments and infrastructures in Sri Lanka
Catering to the need of a local publication on payment services to educate the public, the Central Bank of Sri Lanka (CBSL) released a booklet, "A Guide to payment services in Sri Lanka. This booklet provides a detailed description about payment instruments, methods and the infrastructures in Sri Lanka. The booklet was presented to Dr. P. Nandalal Weerasinghe, Governor of CBSL by Mr. D. Kumaratunge, Assistant Governor of CBSL on 12.04.2022.
The booklet explores traditional as well as recently introduced payment instruments such as Cheques, Payment Cards, Mobile Payment Applications including QR code based transactions (LANKAQR), and Payment, Clearing and Settlement Systems such as Real Time Gross Settlement System, Sri Lanka Interbank Payment System, Mobile Phone based e-money Systems etc. It also explains the Retail Payment Infrastructure including the Common ATM Switch, Shared ATM Switch, Common Point-of-Sale Switch, Common Electronic Fund Transfer Switch (CEFTS) and popular payment products based on CEFTS including LankaPay Online Payment Platform, JustPay and Direct Debit.
Image source – News Wire