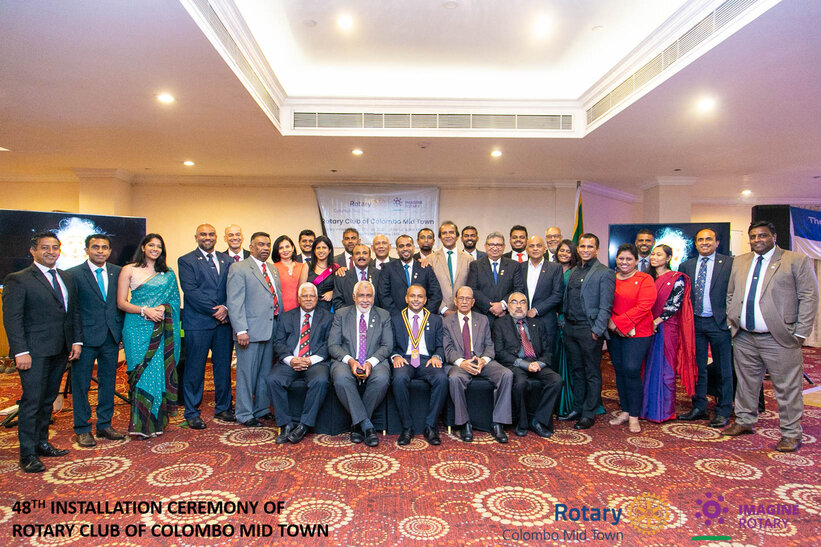 Rotary Club of Colombo Mid Town Achieves Remarkable Milestones in Another Successful Rotary Year
The Rotary Club of Colombo Mid Town proudly concludes yet another year of impactful projects across seven areas of focus. With a history spanning over 48 years since its establishment in 1975, the club continues to make a significant difference in the community. At the recent Rotary District Awards, the club received numerous accolades, including the prestigious Best Club (Joint) and Best President (Joint) awards, along with the esteemed Platinum Award for achieving District Citations. Individual members were also recognized for their outstanding contributions to the club and the district.
One of the notable achievements of the club was the establishment of an English library at Somadevi Maha Vidyalaya in Sevanagala, along with donations of books and playground equipment to deserving school children. Emphasizing the importance of Basic Education and Literacy, the club actively participated in the district-wide initiative called "Little Minds Strong Values." This involved conducting workshops aimed at instilling positive values in children. Furthermore, the club successfully completed a global grant project initiated a few years ago, which involved rehabilitating three irrigation tanks: Karagaswewa, Kuda wewa, and Tissawa Maha Wewa, also known as Kudalugahamula Wewa or Timbirigahamula Wewa. This project has significantly improved water supply for paddy cultivation in both seasons, leading to enhanced agricultural productivity and improved economic conditions for local farmers.
Highlighting their commitment to mental health and well-being, the club organized a Suicide Prevention Workshop, engaging over 65 Interactors. The workshop aimed to raise awareness about suicide prevention, promote mental health awareness, and equip participants with the necessary skills to provide support to individuals experiencing mental health issues.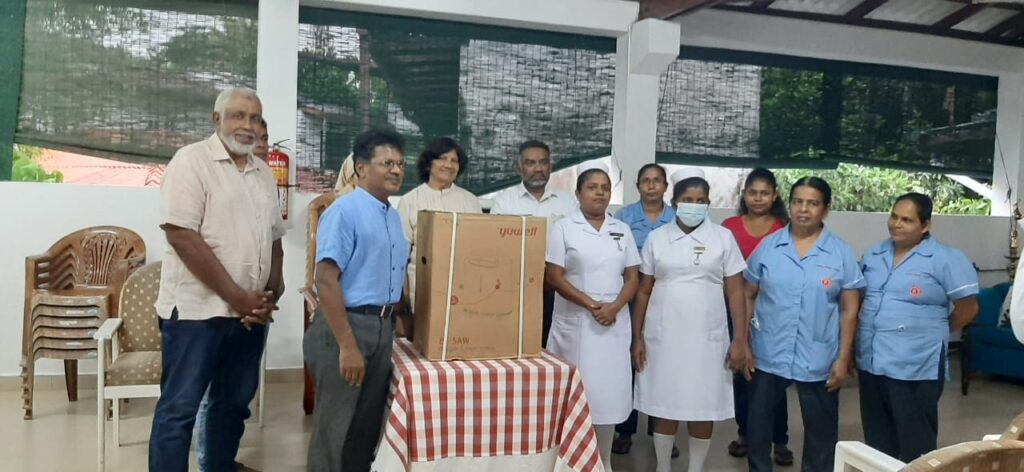 Underscoring their dedication to humanitarian causes, the Rotary Club of Colombo Mid Town organized the annual signature fundraiser project, "BLIND WALK," held in Colombo. Themed as "Walk for Light, in Sight," this event was part of a global initiative to raise awareness about blindness and encourage eye donations, coinciding with World Sight Day on October 13th. Additionally, in April, the club generously donated a much-needed Oxygen Concentrator Machine to the Shantha Sevana Palliative Care Centre, located near the Apeksha Cancer Hospital in Maharagama, providing vital support to patients with respiratory difficulties.
Further demonstrating their commitment to vocational service, the club organized the annual project "Lead Tomorrow" under the theme "Inspiring the future entrepreneur to restart Sri Lanka." The club also hosted the District Interact RYLA, a program designed to develop leadership skills among Interactors. Additionally, the club recognized exceptional individuals with Vocational Service Awards, honoring those who exceeded expectations in their vocational service contributions. As part of a special educational initiative, Interactors and Aviation Students were treated to a unique tour of the airport, including a visit to the Hangar of Sri Lankan Air Lines, where the engineering team provided insights into aircraft functionality.
The Rotary Club of Colombo Mid Town continues to uphold its commitment to service and remains dedicated to making a positive impact on society. Through their exceptional projects and initiatives, the club consistently strives to create a better future for all.