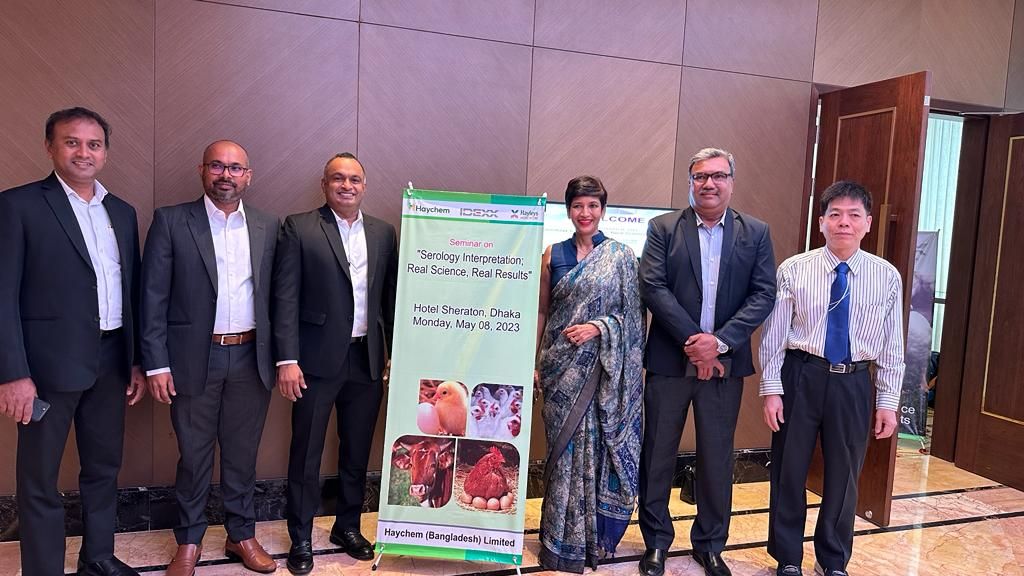 IDEXX Laboratories, Inc. USA partners with Haychem Bangladesh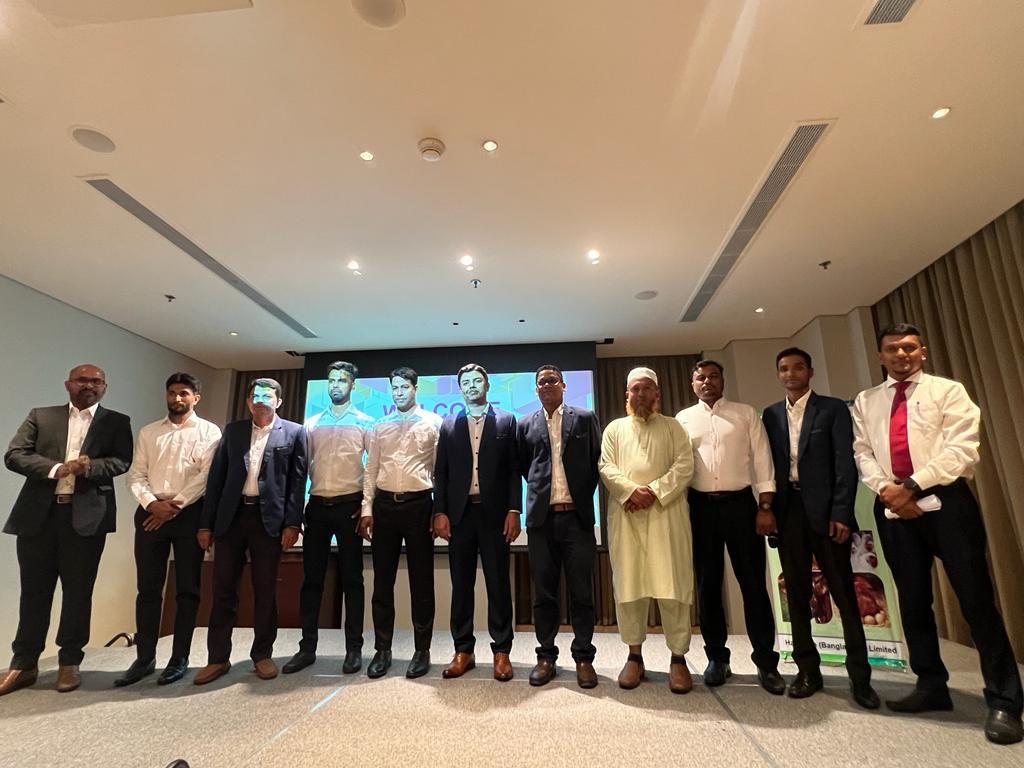 IDEXX Laboratories, Inc. USA recently partnered up with Haychem Bangladesh Limited (a subsidiary of Hayleys Agriculture Holdings Limited, Sri Lanka). IDEXX Laboratories, Inc. is an American multinational corporation that specializes in the development, manufacture, and distribution of veterinary diagnostic products and services. The company is a pioneer and global leader in veterinary diagnostics. As a Fortune 500 company, IDEXX is known for its cutting-edge diagnostic solutions.
In Bangladesh, the poultry industry's breeding operations are the focus of IDEXX. On breeder farms, the IDEXX kits will be used to monitor flock health and evaluate the effectiveness of vaccinations. Additionally, these tests can be used as diagnostic tool to find common poultry Diseases such as Infectious Bursal Disease (IBD) commonly known as Gumboro, Infectious Bronchitis (IB), Avian Influenza (AI), Newcastle Disease (ND) commonly known as Ranikhet Disease, Reoviral Disease (REO), Chicken Anemia Virus Infection (CA. V), etc.
The primary benefit of using IDEXX products is their scientific foundation, which guarantees precise and trustworthy results. Additionally, IDEXX offers unmatched technical assistance that can assist Poultry integrators in growing their businesses. Dr. Anun Yuenyongolan, a visiting official from IDEXX Laboratories, and the Regional Technical Support Manager-Poultry of Southeast Asia attended the event held at the Hotel Sheraton, Bangladesh. Dr. Anun shared valuable insights and knowledge about IDEXX's capabilities, products, and services that are relevant to the poultry industry. His presence and presentation contributed to the overall success of the seminar and provided attendees with a deeper understanding of IDEXX's offerings in Bangladesh.
Dr. Eeshan Weerasinghe, the Head of Hayleys Animal Health Business in Bangladesh, addressing the gathering expressed his gratitude to Dr. Anun for attending the event on behalf of IDEXX Laboratories Dr. Weerasinghe emphasized Hayleys Agriculture's commitment to organizing such seminars in collaboration with their subsidiary company, Haychem Bangladesh. Dr. Weerasinghe assured the audience that Hayleys Agriculture and Haychem Bangladesh would continue to organize similar knowledge-sharing events to enhance the productivity of the poultry industry in Bangladesh.
Hayleys Agriculture Holdings Limited, as a partner of IDEXX for over six years and with its own laboratory, HayVet, has a strong foundation in ELISA testing. This knowledge is a key asset that enables them to properly support clients and offer all-inclusive solutions. Overall, IDEXX is well-positioned to satisfy the demands of clients in Bangladesh's poultry industry owing to the combination of its advanced diagnostics, Dr. Anun's expertise, and Hayleys' laboratory capabilities.