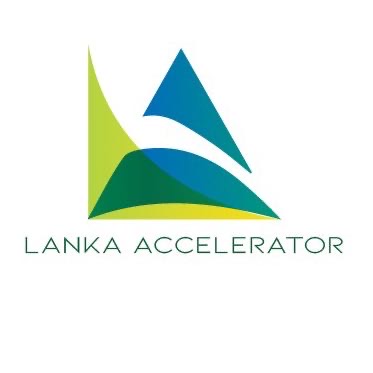 Lanka Accelerator launched in Sri Lanka
Kaleidoscope (Pvt) Ltd. announced the launch of Lanka Accelerator brand in Sri Lanka today. Lanka Accelerator is powered by India Accelerator (iA) which was adjudged the Best Accelerator in India by Start Up India. Lanka Accelerator's agreement with India Accelerator is to help support its design, development and success.
India Accelerator is part of GAN (Global Accelerator Network). The GAN is a 'By-Invite' network of over 80 of the most highly respected accelerators on six continents and more than 100 cities around the world. To date, the network has helped some 3,200 companies receive over $4.8B USD in funding and create 21,000 jobs globally.
Santosh Menon, Chairman Kaleidoscope (Pvt) Ltd. and Founding Partner of Lanka Accelerator said "I am truly delighted to announce the launch of Lanka Accelerator in Sri Lanka. There is no better time than this to launch such an enterprise. There is a crying need to unleash the entrepreneurial spark among the young and Lanka Accelerator aims to do just that". He further added, "This is an unprecedented opportunity for corporate Sri Lanka to seek solutions to any problems that might enhance their efficiency and productivity- with the competence and expertise of India accelerator in offer. We will combine to offer unique customized solutions to the challenges Sri Lankan corporates face. The combination of high-quality Sri Lankan tech expertise combined with the best start-up solutions from India will add tremendous value to local businesses".
Chanithi Gunasekera, Founding Partner of Lanka Accelerator said "There are many young people who have great business ideas, but give up because they can't see the way forward in terms of technology support, legal advice, marketing inputs, financial planning or due to lack of investment. We would like to bring the entire ecosystem to Sri Lanka to give confidence to future unicorns that anything is possible".
India Accelerator was adjudged the best accelerator in India- which in the last 5 years have redefined elements of the startup eco system in India.
Ashish Bhatia, Founder and CEO of India Accelerator said "We are excited to power Lanka Accelerator with our expertise and competencies. The aim is to open all the services that sit within the India Accelerator Multiverse. Start-ups can have a powerful positive impact on the society at large. From creating jobs, to providing purpose, to creating wealth, to improving GDP. Sri Lanka's start-up ecosystem is in its nascency and there is a lot of upsides for everyone involved. Lanka Accelerator, powered by India Accelerator will offer incubation, mentorship, tech and educational support through our labs, and access to a cohort system to accelerate ideas from infancy to full development. We will also bring iAngels, our network of over 1500 global investors to support Sri Lankan Startups through investments".

iA Verticals includes, Direct to Customer, Deep Tech, Pulse- Health Tech, Hypersonic- Web3 & Blockchain, Cipher – Cyber Security, iAgri – AgriTech, B2B SaaS, Sports, Media & Entertainment, Social Labs – Impact. It has achieved a 25X Growth in 4 years empowering 140+ Startups with a USD 350Mn valuation of IA Portfolio Companies and has created 3500+ Direct / Indirect Jobs. iA multiverse includes, iAngels- Angel Network, iA Labs- Education Services, iA CEP- Campus Engagement Programme, iA CAP – Corporate Accelerator Programme and iAspire- Female Founder's Programme.


###