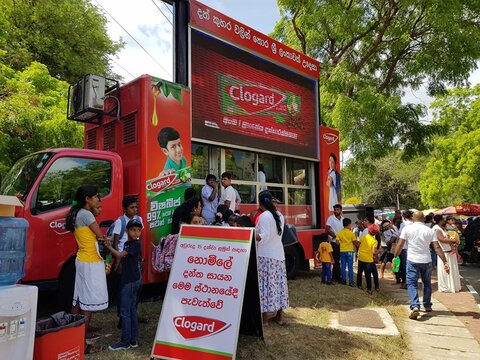 Clogard champions its mission of a cavity-free nation by running programmes on oral hygiene among school children
Clogard, the trusted oral care brand from Hemas Consumer Brands, has long championed the social mission to build a cavity-free nation, conducting a long-running programme over the past few years which has educated thousands of school children on good oral hygiene over the years. Clogard has a 30-year history as one of the leading and effective brands in the Sri Lankan market and these public initiatives to enhance oral health has endeared it to the nation.
Clogard remains committed to advancing oral care research, launching innovative products, and driving awareness campaigns to inspire a preventive approach to oral health. Over the past 10 years, Clogard has conducted information programmes on oral hygiene in partnership Medical Officer of Health (MOH) regional offices, which endorses the curriculum on good oral hygiene habits.
Clogard is currently running a 3-month programme which offers free dental screening for all primary school children while those who need further investigation are referred to relevant dental professionals.
By choosing Clogard, consumers can trust that they are investing in a brand that not only prioritizes their oral health but also actively contributes to the vision of a cavity-free nation by providing maximum cavity protection.
The long-standing and trusted brand recently celebrated its 25th consecutive year of certification by the Sri Lanka Dental Association (SLDA), yet another testament to the brand's unwavering commitment to upholding the highest standards of oral hygiene.
The 'Dual Action' concept developed by Clogard differentiates the brand by offering a unique combination of clove oil to fight germs and active fluoride to strengthen the enamel and provide maximum cavity protection, resulting in stronger and healthier teeth. This innovative approach emphasizes Clogard's commitment to providing comprehensive oral care solutions that address multiple aspects of oral health.