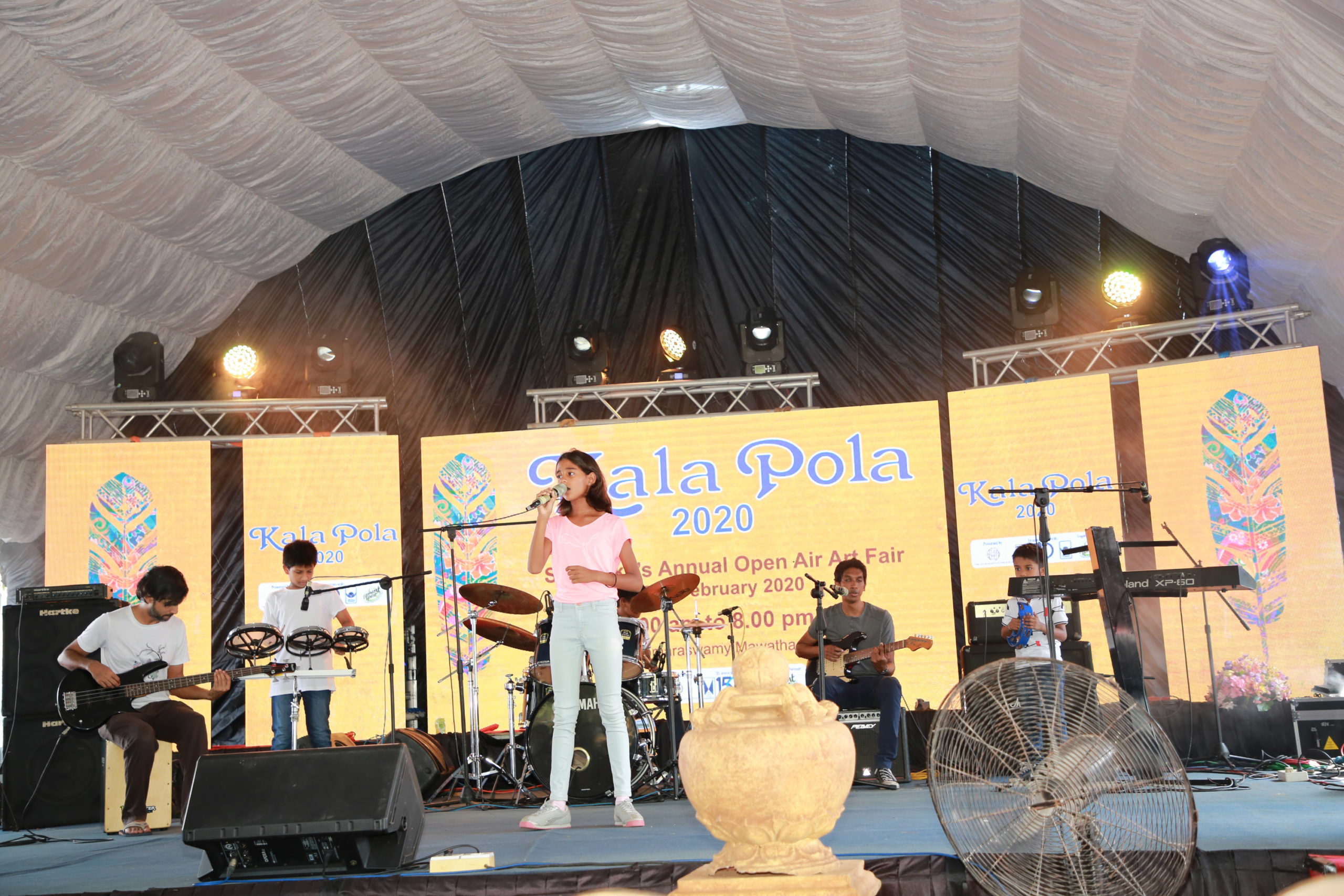 Kala Pola 2020: An Epic Celebration of Visual Art
Kala Pola 2020, the 27th edition of Sri Lanka's annual open-air art fair, turned Green Path in Colombo into a riot of colour, shining a spotlight on a variety of local visual artists. Presented by The George Keyt Foundation in association with the John Keells Group, Kala Pola 2020 took place on February 23rd along Ananda Coomaraswamy Mawatha, Colombo 7. The fair attracted a record 370 registered artists and thousands of visitors with its variety of art ranging from breath-taking paintings and life-like portraits to abstract art and intricate sculptures.
The chief guest at the official ceremony was H. E. (Mrs.) Rita Giuliana Mannella, Ambassador of the Republic of Italy in Sri Lanka who shared her excitement at being part of this long-term event which promotes art and artists. The event was also graced by the Chairman and management of the John Keells Group and the Chairman and Trustees of The George Keyt Foundation.
Kala Pola 2020, similar to the previous years, included a Children's Art Corner under the guidance of the Cora Abraham Art teachers, attracting many child artists. The evening segment of Kala Pola, included a performance by the students of Music Matters and several other lively performances by traditional and fusion dancers and drummers. Kala Pola 2020 was supported by a dedicated team of staff volunteers in excess of 100 from across the John Keells Group.