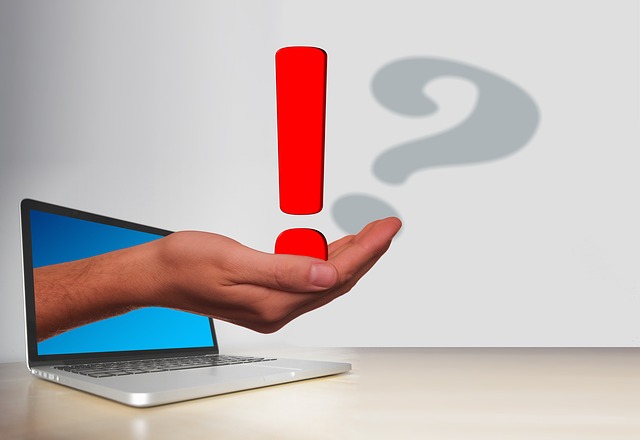 STATEMENT BY THE ICT AND STARTUP COMMUNITY IN SRI LANKA 
We represent the product, services, and startup companies of the ICT ecosystem in Sri Lanka. This community is a free and an independent group of industry leaders who deeply value our civil liberties. Sri Lanka's digital economy represents approximately 4.37% of GDP and this is positioned to grow exponentially in the coming years. We represent the present and future businesses of this country and a growing ecosystem with the potential to attract foreign exchange.
Our concerns:
As a community, we are gravely concerned by the declaration of the state of emergency by his Excellency the President on the night of April 1st, 2022. Our community is of the view that the declaration of state of emergency is not the solution to the present social economic situation. We believe that the right approach is in fact to open a dialogue between the political leadership and the country's constituents.
Over the past few months our nation has faced extreme difficulties including the lack of power, fuel and basic imports necessary to sustain our lives and livelihoods. But more than facing these hardships, most of this community finds it difficult to defend and justify to its stakeholders that Sri Lanka is a safe environment to build innovative businesses, products and provide continued services at global standards. The current situation sends dangerous signals and in fact many of our community have had to start looking outside of Sri Lanka for the continued delivery of their products and services. The economic impact created by the current situation further compounds the challenges faced by our early-stage companies and will prevent necessary investment and risk capital to come into the country. We beseech the government to repeal the State of Emergency as this is causing more uncertainty amongst our stakeholders.
This ecosystem has developed itself mostly on its own, relying on the support of each other on the values of freedom of expression and collaboration. Hence this ecosystem is firmly committed to protecting people's basic civil liberties which includes the freedom of expression and freedom of peaceful assembly.
This community for its part is committed to protecting the rights of its constituents and the basic civil liberties we expect of a democratic nation state. We believe that the decisions that affect the country need to be participatory and collaborative with our industry.
What we require from you immediately:
Ensure stability in governance and fiscal management of inflation to provide overall confidence to the ICT community.
Improve decision making by the government to provide the minimum power required for the continuity of our industry and introduce incentives immediately for solar and other renewable energy solutions.
Provide access for startups and small businesses to the minimum dollars required to pay for essential services not available locally.
Remove emergency, curfew, and suppression of citizens' rights to peacefully protest and or express displeasure of what they are experiencing as severe hardships.
Refrain from blocking access to the internet and all social media sites during states of emergencies that completely deny business for startups who rely on accessing their customers, suppliers and/or produce through these channels.
We require transparency and accountability at all levels of government.
…………………
Signed hereby
| | |
| --- | --- |
| Harsha Purasinghe | Microimage |
| Jeevan Gnanam | Veracity/Hatch |
| Mangala Karunaratne | Calcey Technologies |
| Lankan Angel Network | Lankan Angel Network |
| Council for Startups of the Ceylon Chamber of Commerce | Council for Startups of the Ceylon Chamber of Commerce |
| Fathhi Mohamed | Dishserve |
| Chandima Cooray | ayubo.life |
| Shahani Markus | Emojot |
| Aloka Gunasekara | Rebel Tusker (Private) Limited |
| Dinusha Kornkaduwa | Augustory Corp |
| Eranga Weeraratne | Omobio |
| Oshadie Korale | XpressJobs |
| Sanjiva Weerwarana | WSO2 |
| Brindha Selvadurai | Hatch Pvt Ltd |
| Randhula de Silva | Good Life X |
| Nathan Sivagananathan | Hatch Pvt Ltd |
| Rohith Pradeep | SAKS Global |
| Yohan Wijesiriwardane | PAYable |
| Mustafa Kassim | Roar Global |
| Dhanusha Muthukumarana | POTENZA PVT Limited |
| Raveen Wijayatilake | InGame Esports / Gamer.LK |
| Alagan Mahalingam | Rootcode Labs |
| Hasith Yaggahavita | 99x |
| Suresh Tharmarajah | ZILLIONe |
| Gazzaly | Maxsolpro Pvt Ltd |
| Hasitha Liyanage | :Different |
| Dulitha Wijewantha | Cabbage Apps |
| Sivanathan Pragalathen | Peercore Nexgen (Pvt) Ltd |
| Nuzhi Meyen | Helios P2P |
| Jude Kumar | EatMe Global |
| Eyas Fazul | RHODA |
| Chameera Wijebandara | LiveRoom (Pvt) Ltd. |
| Tharindu Malawaraarachchi | Fcode Labs |
| Theekshana Kumara | VizuaMatix |
| Jayakrishnan Rajagopalasarma | Arogya Life Systems |
| Anojan Kaneshathas | Apptimus Tech |
| Wellington Perera | Virtulink Holdings (Pvt) Ltd. |
| Upendra Pieris | OREL IT Pvt Ltd |
| Enosh Praveen | Arteculate Asia |
| Farhard Hussain | Cemex Software (Pvt) Ltd. |
| Ziyam Kamil | Cenmetrix (Pvt) Ltd. |
| Jaikishen Jayesingha | Urbandine |
| Prashanth Premakumar | Agrithmics (Pvt)Ltd |
| Prasad Siriwardena | Sterling BPO Solutions Pvt Ltd |
| Wasaam Ismail | Loops Integrated |
| Lakshan De Silva | SpectrifyAI |
| Fairooz Habeeb | Silverleap |
| Indu Nanayakkara | Impactr. |
| Ravith Silva | ingenieurskunst PVT ltd |
| Chathini Uduwana | Typefi Systems |
| Harsha Abegunasekara | Metana |
| Sanjaya Ratnayake | Pixel Clear (Pvt ) ltd |
| Kalinga Gunawardhana | Ceydigital |
| Roshaan Ranasinghe | Tribefunds |
| Ajith Pasqual | Paraqum Technologies (Pvt) Ltd |
| Mohammed Fawaz | Curveup (PVT) LTD |
| Visharathan Kugamoorthy | Creo 360 (Pvt) Ltd |
| Prathlosh Paramasivam | Tectera (Pvt) Ltd |
| Mohammed Mafaz | Show & Tell (Pvt) Ltd |
| Aabith Sabeer | Simplebooks (Pvt) Ltd |
| Tharaka De Alwis | Your Team in Asia |
| Buddhishan Manamperi | Fcode Labs |
| Shavini Fernando | OxiWear.Inc |
| Shenali de Silva | Good Life X |
| Johann De Cruz | BISTEC Global Services Pvt Ltd |
| Imesh Liyanage | TekSek Cyber Security |
| Matti Hiob | Atlas Labs |
| Dhyresh Mendis | The Nescius |
| Irfan Ahmed | Innovation Quotient |
| Midushaun Rhodes | Not Another Agency |
| Tharindu Meepegama | IDawn Technologies |
| Mary Prabashi Fonseka | Bashi Media |
| Sabir Esufali | Shopbox |
| Heminda Jayaweera | venture frontier lanka |
| Aisha Wahab | Arteculate Asia |
| Saliya Withana | Enfection |
| Ziyam Abdeen | WinSYS Networks |
| Sachin Wickramasinghe | Thyaga |
| Madushanka Wanigasuriya | Adeona Technologies |
| Gayantha De Zoysa | Strive |
| Prasad Samarasinghe | Bellvantage |
| Andrew Jebaraj | Rocketeer Labs |
| Shivani A. Tyronne | Miris by Islandmom |
| Sashini Jinasena | Leo The Label (Pvt) Ltd |
| Surangi Perera | Island Nation (pvt) Ltd |
| Ismail sadurdeen | Univiser Pvt Ltd |
| Manesh Jayawardhana | Ceyentra Technologies |
| Chamira Prasad Jayasinghe | Arimac Lanka Pvt Ltd |
| Shavin Peiries | Very Bad Wizards |
| Bhagya Sandakelum | Blue Fish. lk (Pvt) Ltd |
| Nuha Ghouse | Tutopiya |
| Hiranya Samarasekera | CODICE |
| Wajira Wanigasekera | VSONE |
| Kaniahka Weeramunda | PayMedia |
| Sasindu Pathirana | DirectPay |
| Nelisa Algama | SquareHub |
| Joey Perera | BoostMetrics |
| Nimeshanan Kulendra | LearnWare (Pvt) Ltd |
| Zainab Miskin | Lilac Kukuns – Relationship Wellness Boutique |
| Jehan Wijesinghe | ProductTavern |
| Umanda Jayobandara | Ifonix |
| Kirlosh Warran | Leaap Media (Pvt) Ltd |
| Sankalpa Gamwarige | Nagarro |
| Sara Nazoor | ALKE Sri Lanka – Handmade Jewelry |
| Khalid Anver | Trad X |
| Oenone Mills | Night Shades Stationery |
| Shenuka Umagiliya | Balamu Enterprises Ltd |
| Mangalee Goonetilleke | ReMAtics |
| Irosha de Silva | CreativeHub |
| Hansa Wijayausndara | Octopus BI |
| Damitha Jayarathna | Softcodeit |
| Sanjaya Elvitigala | eLearning.lk |
| Roshan Nilaweera | GEC Lanka |
| Kithmal Warnasooriya | Elysian Crest |
| John Sriskandarajah | Telexar Technologies |
| Christiaan Quyn | DataSprig Pvt LTD |
| Tina Lobo | True |
| Duminda Dharmadasa | |
| Nithushan Uthayakumar | Blue lotus 360 Pvt LtD |
| Umavisakan Nathan | Blue Lotus X International Pvt Ltd |
| Dhanika Perera | PayHere |
| Alister Joseph | Nova Corp |
| Suren Pinto | Wavenet International Pvt Ltd |
| Zulfer Jiffry | PickMe |
| Lahiru Parhmalal | Takas.lk |
| Prasad Hettiarachchi | Agaya Holdings (Private) Limited |
| Tharanga Perera | Sana Commerce Pvt Ltd |
| Migara Amithodhana | Magicbit |
| Sumedha Rubasinghe | Entgra (Pvt) Ltd |
| Sajini Jayawardena | Impactr. |
| Amjad Nazeer | |
| Joel Damien | |
| Dilanka Asiri | VeracityDev |
| Rifadh Simshek | Akto Solutions |
| CD Athuraliya | ConscientAI |
| Dilshan Kathriarachchi | Half Life |
| Izzath Bisthamy | Akto Solutions |
| Isuru prasad | Aeturnum |
| Abdul Mujeeb | FGC |
| Thangarajah Thavaruban | Speed IT net |
| Kevin Sundar Raj | A P T R Development (Pvt) Ltd |
| Damian Perrin Vanniasinkam | Etenders.lk (Pvt) Ltd |
| Rumaiza Refai | Urban Colour Junkie |
| Chaminda Kandamby | Superb Business solutions (pvt)Ltd |
| Amaar Adamaly | The Effect Sri Lanka |
| Anjale Jayawardena | The Effect Sri Lanka |
| Thiyagaraj Somasundaram | EatMe Global |
| Omar Fatha Rally | Tellida |
| Nalina Wijesundara | Techlabs Global (Pvt) Ltd |
| Owin CK | Empire Clothing Club (Pvt) Ltd. |
| Safiya Sideek | Elements by Safiya |
| Sahan Ranasinghe | Sanota (Pvt.) Ltd |
| Anuradha Weeraman | ConceptVines |
| Amizhthini Nakkeeran | Aze IT Consultancy (Pvt) ltd |
| Anuruddha Rajapaksha | Serendib Systems |
| Roshanali Amarasekera | Spark 360 (Pvt) Ltd / Ceylon Organic House |
| Ijaz Ahamed Ilyas | Royal Sulaiha Holdings |
| Yusra Aziz Eliyas | Podi Jobs |
| Ishara Kotagama | Plava Pvt. Ltd. |
| Newan Vinthusa | Code94 Labs Pvt. Ltd |
| Anjana Somathilake | Nuclei Technologies (Private) Limited |
| Ayami Wanasinghe | FI Sri Lanka |
| Randika Cooray | Lucytech (Pvt)Ltd |
| Sanna Khaled | Lucytech (Pvt)Ltd |