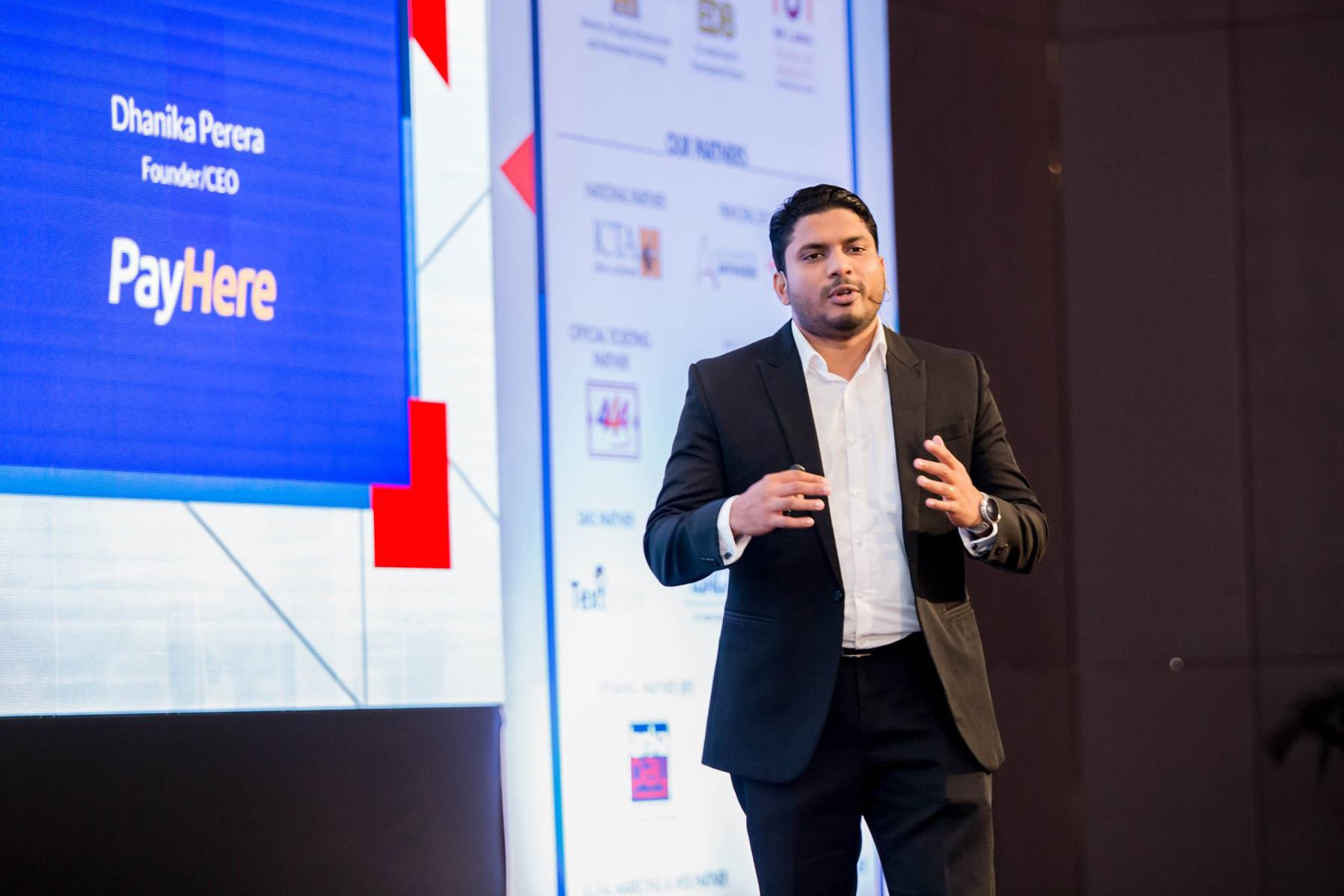 "Huawei App Gallery: Center-stage for Emerging App Developers" – Dhanika Perera- Bhasha
As a country which produces highly talented individuals across numerous fields, Sri Lanka experienced a digital boom in recent years with many budding entrepreneurs and startups moving in to ICT and IT service businesses. Over the last decade, many digitalization initiatives were carried out along with the support and acknowledgement of the government institutions. Having identified the importance of engendering digital infrastructure, government institutions and stakeholders have carried out commendable initiatives which reaped long-term results. Those initiatives meant that the youth were provided with ample space to unleash their innovations with freedom.
Innovation goes hand in hand with app development. Recent years saw a wave of new apps coming to the fore which also saw the rise of many app developers and a strong community. Individuals with futuristic visions who envisioned smartphones' rapid disruption, embarked on the journey of developing applications or as we call apps to enhance user experience and ease. There are key individuals who clearly identified pressing needs and have introduced innovations to the market.
One such individual is Dhanika Perera, Founder and CEO of Bhasha Lanka (Pvt) Ltd who began his app development career in 2011 focusing on his passion to create meaningful innovations. His much-recognized app, Helakuru drastically changed the way Sri Lankans went about using Smart Phones as his new technology enabled users to type Sinhala on Smart Phones. Helakuru app has positively impacted over five million Sri Lankans enabling them to express themselves with the luxury of using Sinhala, which for most of Sri Lankans is the mother tongue.
Following is an extract from an interview with Dhanika Perera where he describes how disruptive technologies and changing environments make way for app innovations.
Q: What are your innovations in terms of technology?
A: Our flagship app is Helakuru, which is now a multi-purpose super app that offers different kinds of digital services to uplift the digital lifestyle of Sri Lankans. Initially it fulfilled the most basic need of Sri Lankans to express themselves in our mother tongue and as a result, it gained a huge popularity as an innovative brand which immediately won people's hearts. Now we have been able to serve millions of people with Helakuru brand and we are continuously working to offer more innovative digital services to the same market.
With innovations like Helakuru, we were able to fill market gaps which solved real world problems people faced, before anyone else. Unlike most other IT companies, we solved the problems of our own people having our own local taste as a strength, targeting the local market. The world-class quality that we delivered with our innovative products in local taste led us to those acclamations.
Q: How important is innovation to a local app developer?
A: Innovation is the key to gain competitive advantage in order to stay ahead and win the game. If you think different, you can see the problems in society as opportunities. Such thinking allows you to come up with innovative products to solve those problems. That was our strategy from the very beginning and it was our key to success as well.
In terms of IT services, Sri Lanka is ahead globally, but we need to pay more attention to develop IT products which has a greater capacity to contribute to GDP and economic growth. In that case, app stores grant a great opportunity to innovators enabling them to take their innovations across the world. Now with app stores, anyone can promote their apps and become a professional app developer.
Information Technology is one field where innovations are met with a voice, hence I encourage young people to embrace this field and reap maximum benefits.
Q: As an innovator what are your thoughts about disruptions like Huawei Mobile Services (HMS) introduced?
A: Technology is fast paced and it is essential for any company to come up with innovations. HMS to me is a massive space for both users and developers with its highly customizable features.
As app developers, we always love to embrace disrupting technologies. I see app stores as a huge disrupter in software market, since they enable any app developer to distribute their products to the entire world with no hassle. Huawei coming up with its own app store makes this opportunity even bigger.
This is a massive opportunity for developers and ultimately, it also makes the lives of people easier by having access to millions of apps which they can use for their day-to-day needs. This new platform will significantly influence the Sri Lankan consumers to get the best out of their Huawei devices.
Q: How has the whole Huawei App Gallery and HMS experience being so far with Helakuru and what can we expect from you in future?
A: In terms of performance, HMS is smooth and is easy to use, especially the Huawei App Gallery which enables easy access to millions of app downloads. So far, our apps have run smoothly on HMS and as app developers that is what we expect at the end of the day. It was seamless to publish our apps on Huawei's new platform and I am glad to say now Helakuru is also available on Huawei App Gallery, enabling any Sri Lankan Huawei user to conveniently download Helakuru for free. We are working closely with Huawei Mobile Services to improve the user experience of Helakuru users and we continue to identify consumer needs and develop versatile apps suited to a wider audience.
We are certainly proud of where we are at now, from the inception with smartphone devices, Android and iOS to reach to all digital platforms including desktop platforms like Windows, MacOs and Linux. Now, our main task is to ensure that we deliver continuously, identifying the market needs to match up with rapid technology changes, so that our users will always experience a cutting-edge digital experience.
Photo caption
Founder and CEO of Bhasha Lanka (Pvt) Ltd Dhanika Perera