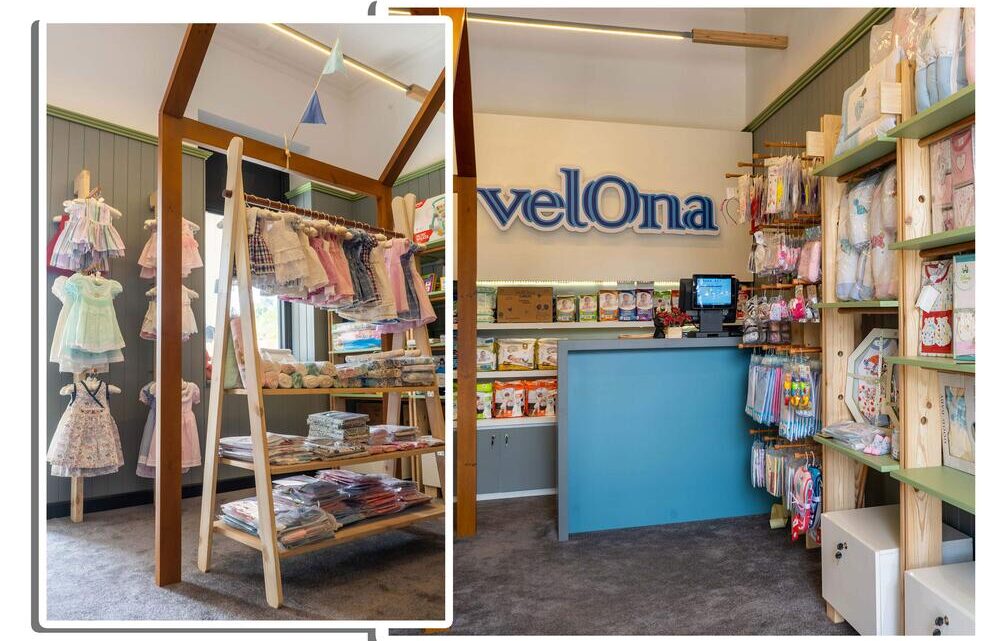 Velona opens its brand-new clothing outlet at Joseph Fraser Memorial Hospital
Velona, the pioneer of knitted and woven garments in Sri Lanka, recently opened its latest clothing outlet located at the Joseph Fraser Memorial Hospital, Colombo 05. Adhering to all health and safety guidelines imposed due to the pandemic in the country, the opening was held as a simple ceremony with few invitees. The event was graced by the Chairman and CEO of Threadworks PVT LTD, Dr. Gehan De Soysa and a few other officers from Threadworks PVT LTD. Also present at the event were the senior members of Joseph Fraser Memorial Hospital and Melsta Health.
Commenting on the grand opening, the Chairman and CEO of Threadworks PVT LTD, Dr. Gehan De Soysa stated, "We always strive to offer comfort and convenience to parents and babies. Joseph Fraser Memorial Hospital is a dedicated maternity hospital facilitating safe labor, so we believed that this would be the ideal place for our new outlet. Our prime objective of opening this outlet is to enhance the accessibility and convenience for our customers, especially at a time when the risk of COVID-19 is still present. Safe shopping is what parents look for and we believe that we can cater our extensive product range to our valued clientele in a safer and convenient manner".
This latest outlet is the third outlet opened under the Velona Clothing brand name, while the other two outlets are located at Liberty Plaza (Colombo) and Moratuwa. This outlet offers parents everything they would require for a baby between the ages of 0 – 3 years. Most importantly, one can purchase items that the hospital has listed for the parents-to-be, such as; baby linen, clothing for newborn babies, nappies, children's items such as toys, toiletries, as well as all diaper products of Velona Cuddles.
Offering a valued shopping experience with an exclusive range, Velona Clothing plans to expand its clothing outlets into several other geographical areas in the near future.
With a history that spans over 7 decades, Velona's garments, ranging from cloth nappies, towels, undergarments and kids T-shirts are manufactured with organic cotton ensuring comfort and hygiene to babies and kids.
Velona Clothing can be accessed online via its official website at www.buyvelona.com and through its social media platforms, Facebook and Instagram.
END
Image Captions