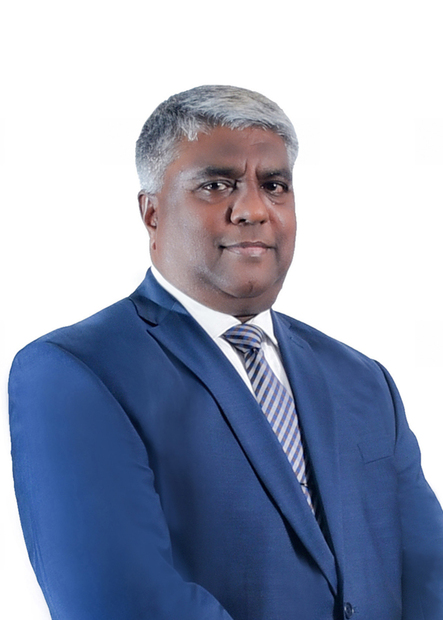 SMIB announces appointment of new Chairman
The State Mortgage & Investment Bank (SMIB) announces the appointment of Joseph Soosaithasan as the new Chairman of the bank. Joseph's appointment reflects SMIB's commitment to ensuring stability and progress in delivering exceptional financial services to its valued customers. As a fully government-owned Licensed Specialized Bank with a history spanning over nine decades, SMIB has consistently demonstrated its reliability and trustworthiness in serving the financial needs of individuals and businesses in Sri Lanka.
Thushara Asuramanna, General Manager of the State Mortgage and Investment Bank, commented on the appointment of the new Chairman, "With the appointment of Mr. Soosaithasan as our new Chairman, I believe that the role of the Chairman is crucial in steering the direction of our bank and fostering a culture of collaboration, innovation, and success. I am confident that under his guidance, our bank will thrive and reach new heights and enable the digital transformation of all areas in the bank."
Joseph Soosaithasan, an accomplished professional with over 26 years of experience in the Apparel Manufacturing and Leisure Sectors in Sri Lanka and abroad. As a fellow member of the Chartered Institute of Management Accountants, UK, Joseph has held significant positions, including General Manager at Timex & Fergasam Group and L.M.Collections (Pvt) Ltd, as well as Star Apparels (T) Limited in Tanzania. He also worked as a Management Consultant for esteemed organizations such as KPMG, USAID, and Prime Exponents Inc in the Philippines. Joseph's extensive expertise in management accounting has been instrumental in providing valuable insights and guidance to companies, enabling them to enhance their financial performance and operational efficiency. With a wealth of experience in the Apparel Manufacturing & Leisure Sector, Joseph brings valuable expertise in financial management, business consulting, and strategic planning to SMIB, making an invaluable asset to the organization's growth, success, and development.
This appointment comes at a pivotal moment for SMIB as the bank aims to further enhance its branch network and digital capabilities, delivering tailored financial services that align with the evolving requirements of its diverse customer base.
Commenting on the appointment, Joseph Soosaithasan, the newly appointed Chairman of SMIB, shared," It is indeed an honor to take the reigns as Chairman of this prestigious institution. I look forward to uplifting the portfolio and volume so that we are on par with our immediate competitors.  I also hope to take our bank to the next level by harnessing the power of specialization in the vital sectors of Agri, Livestock, and Fisheries. Embrace technology advancement as a catalyst for growth, identifying and implementing systematic changes. It is a privilege to be the Chairman of this esteemed financial institution, to help lead it in the right direction, and to position ourselves as a major player in the financial sector."
SMIB remains steadfast in its mission to deliver mortgage-backed housing loans, personal loans, EPF loans, and vehicle loan facilities to its customers. With a network of 25 strategically located branches island-wide, SMIB is poised to expand its digital-enabled touch points, ensuring a seamless and customer-centric banking experience.
For more information about SMIB and its services visit their official website at https://www.smib.lk/
END
Image caption: