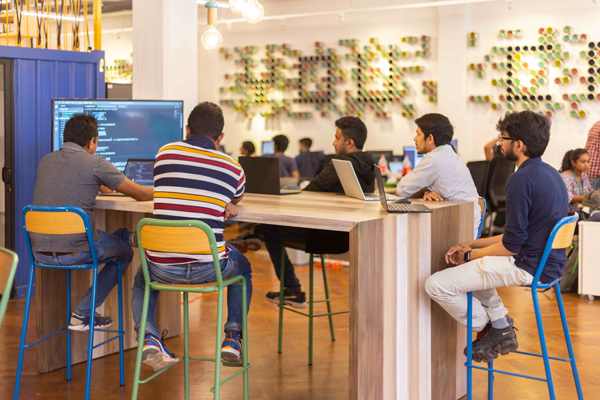 Hatch & LAN gear up to launch Sri Lanka's first fintech accelerator
When Hatch opened in 2018, it quickly became a hub for innovators. It enriched the entrepreneurial spirit within its walls by offering generously curated regular programmes of mentoring sessions, learning workshops and events. In April 2020, Hatch in partnership with Lankan Angel Network (LAN) and through the support of the Ford Foundation, will officially launch the first chapter of its start-up accelerator programme 'HatchX', establishing Sri Lanka's first fintech accelerator. The programme's strategic partner will be the Fintech Association of Sri Lanka (FASL). It has also received the endorsement of the Central Bank of Sri Lanka (CBSL).
This first chapter will stay true to HatchX's unique vision of moving beyond the traditional accelerator model by linking six innovative start-ups with financial regulators in order to bridge the divide between the two in the start-up ecosystem. The programme is being launched at a time when Sri Lanka is urgently looking towards fintech solutions to address essential needs, especially as businesses and financial institutions are seeking digital solutions to deliver timely services to their customers in order to meet unprecedented demand.
HatchX acts as a platform that supports start-ups and mature companies to scale their products and services in Sri Lanka and the region, while also opening up opportunities for collaboration, encouraging sharing and enabling access. Through HatchX's foundational pillars focused on education, investment readiness and networking, entrepreneurs can access knowledge, expertise, collaboration and investment opportunities- all within the safe space of a curated accelerator programme designed by an internationally experienced expert team.
Commenting on the accelerator programme, Hatch co-founder Jeevan Gnanam said: "This will really put our cohort of start-ups through the mill. They'll learn everything they need to about making it in a tough space and emerge stronger and more investible. They'll be linked directly with banks, investors, and service providers as well as CBSL. Eventually, they will become products that will hugely improve how we access finance in Sri Lanka and beyond. Especially now, that the country is waking up to the need for digital financial solutions to meet their daily needs. Everyone benefits, and everyone learns."
The fintech chapter of HatchX is funded by the Ford Foundation through LAN, a platform for angel and private investors who invest in high-growth early stage Sri Lankan ventures. Since 2012, LAN has supported more than 30 start-ups via funding and mentored over 1,000 start-ups. Recently, LAN launched Sri Lanka's first Angel Fund to back early-stage start-ups via a structure fund.