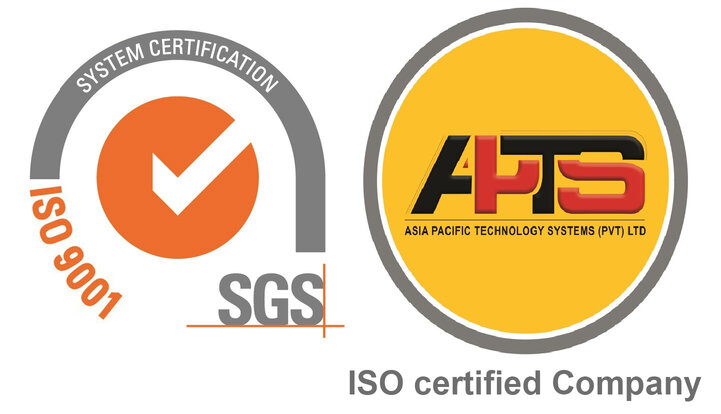 APTS demonstrates industry-leading quality with ISO 9001:2015 certification
Asia Pacific Technology Systems (Pvt) Ltd, one of Sri Lanka's foremost IT solutions providers, has announced its recent achievement of ISO 9001:2015 certification.
ISO 9001:2015 is a globally recognized standard for quality management systems (QMS) that help organizations ensure that their products and services consistently meet customer and regulatory requirements while enhancing customer satisfaction. The standard applies to organizations of all sizes and types, in any industry or sector. Presently, the ISO 9001:2015 standard is one of the most widely implemented ISO standards, with over one million certificates issued worldwide as of 2022.
This certification is a testament to the commitment of Asia Pacific Technology Systems (APTS) to delivering high-quality IT solutions and services, which include Network Infrastructure solutions, Wireless solutions, Network Security solutions, System Integration, Cloud Platform solutions (DRaaS, IaaS, BaaS) and IT managed services. The certification, which involved a rigorous audit of the company's processes, would not have been possible if not for the endlessly dedicated team of APTS who worked around the clock to ensure this achievement.
Remarking on this milestone, Mr. Namal Senaratna, the Founder and CEO of APTS, stated, "We are thrilled to achieve ISO 9001:2015 certification, a milestone our team has worked towards tirelessly. 'The right things for the right reasons' has always been the APTS way, and I believe that this unique, customer-centric approach to business that maintains the trust of all stakeholders has helped us in earning this certification."
With over 14 years of experience in the industry and a growing clientele that extends beyond the borders of Sri Lanka, Asia Pacific Technology Systems has set itself on a promising trajectory. The ISO 9001:2015 certification is just one of the many steps APTS has taken to improve its operations and better serve its customers. With this certification, customers can rest assured that APTS is wholly committed to providing IT solutions and services that are reliable, efficient, and meet the highest standards of quality.