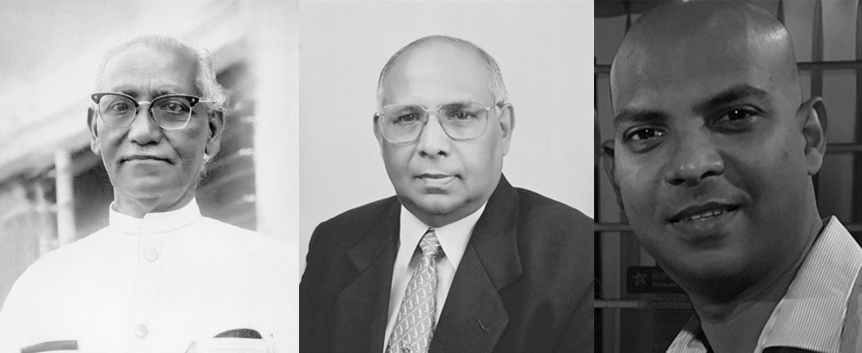 Ambalanoda G.M.A de Silva Jewellers marks 100 golden years of business in 2020
G M A de Silva, one of the most trusted jewellers for the consumers in Southern Sri Lanka, will be celebrating its 100th anniversary this year.
GMA de Silva (Pvt) Ltd. was Founded in 1920 by late G.M.A de Silva as a trusted gold pawning operation in Ambalanoda. In 1956 the son of the founding chairman Mr. G.M.S de Silva incorporated manufacturing and retail of fine Jewellery into GMA de Silva Jewellers. Since then GMA's jewellery brand has stood synonymous with late Mr. G.M.S De Silva who was a prominent personality in Ambalangoda, with social recognition as the Chairman and a member of the Amablangoda Urban Council from 1983 to 2006. His honest advice and personal touch to each piece of jewellery sold along with many years of trust made the difference among the cliental, for selecting their fine gold jewellery from GMA de Silva Jewellers. He was instrumental in his vision to accelerate the business and allowing access of 22kt custom fine jewellery for the consumers who were living in Southern Sri Lanka.
"Following the demise of late G M S de Silva, it was my brothers and my personal goal to make sure that the 100 years' worth of excellence and integrity has been kept intact along with the originality of the product," added Chavinka Sumanatilleke, Managing Director, who represents the 3rd generation of management of the family-owned company.
While celebrating its industry presence for 100 years, the current management understands the trailblazing industry dynamics and its ever growing nature. Since last year the company has undergone a big modernization with new designers etc., while keeping the traditional products alive. October 2018, GMA de Silva Jewellers expanded its wings to come closer to its loyal customers by opening its second branch in Galle, the capital of Southern of Sri Lanka
"As we enter our 100th anniversary, we are of the progressive mindset to being able to service our original loyal southern clientele who has moved on to other parts of Sri Lanka as well as other countries such as USA, UK, Italy and Australia. We will keep expanding to reach our customers specially through modern online platforms keeping our trust and integrity in our products, which has been passed down from the beginning by my late grandfather G.M.A de Silva and father G.M.S. de Silva," added Mr. Sumanatilleke.
Photo Captions:
Image 1-
G.M.A.DE Silva – Founder
G.M.S.DE Silva – Past Managing Director
Chavinka Sumanatilleke – Managing Director