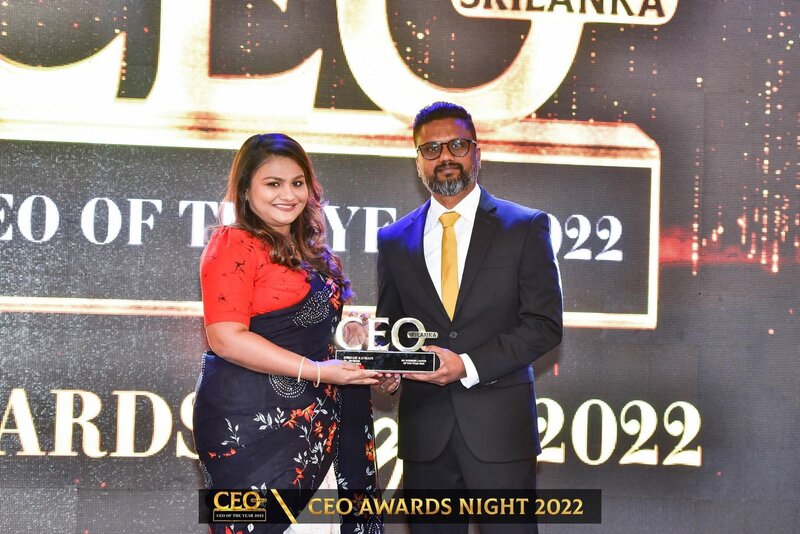 Heshani Kaumadi, Co-Founder & CEO of InTalent Asia bags HR Business Leader of the Year
Heshani Kaumadi, Co-Founder and Chief Executive Officer of InTalent Asia, recently took home the 'HR Business Leader of the Year 2022' award at the recently held CEO Awards 2022. The CEO Awards is a platform created to recognise top performing leaders and achievers in 12 categories, designed to acknowledge business leaders and executives in Sri Lanka.
Sharing her thoughts on the win, Heshani Kaumadi said: "I am beyond thankful to have been recognised by CEO Sri Lanka as the 'HR Business Leader of the Year 2022'. I am grateful to each and every member of the InTalent Asia team, and everyone else who supported me in achieving this award, as this honour is attributed to all their efforts as well."
A vastly experienced Human Resources Professional, Heshani has been instrumental in building InTalent Asia into one of Sri Lanka's leading Search & HR Services companies in Asia. Throughout her career, Heshani has served as an Executive Search & HR Consultant for many corporates, which has helped her gain the invaluable experience and expertise which ensures that all InTalent Asia's customers maximize their investment.
InTalent Asia is a Human Resources company that operates in over 20 countries around the world. It is Sri Lanka's number one recruitment company which serves a plethora of both local and multinational organisations which are based in Sri Lanka and Asia. InTalent Asia's ultimate aim is to help businesses achieve success through tailormade HR Services & Solutions. With a vision of being the number one Search & HR Services company in Asia, InTalent Asia has a client base in a broad range of sectors including Information Technology, Manufacturing, Marketing, Finance, Retail and more.
Photo Caption—————
Heshani Kaumadi, Co-Founder and CEO of InTalent Asia receives the award for 'HR Business Leader of the Year 2022' at the CEO Awards 2022.