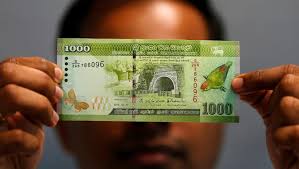 Sri Lanka halts imports of cars, electronics, perfumes, after soft-peg pressure
Sri Lanka has halted the imports of cars, perfumes, tyres, footwear, air conditionors, refrigerators, mobile phones, televisions and washing machines, as the rupee soft-peg with the US dollar came under pressure in forex markets.
Banks have been asked by the central bank not to help customers to import any of the controlled items, which the central bank called 'non-essential' either through letters of credit (LCs), documents against acceptance or payment (DA/DP).
The rupee has come under pressure in recent days, and trading in the spot market has been low amid global volatility and liquidity injections from the central bank.
The central bank also cut rates this week and injected around 50 billion rupees though a reserve ratio cut Tuesday, imitating floating rate central banks in the West, despite having a soft-pegged exchange rate.
On March 17 another 40 billion rupees was injected though an outright Treasuries purchase. Earlier a 24 billion rupees central bank profit transfer was made through a liquidity injection.
Sri Lanka has now said fuel prices will not be cut and taxes will be raised, which is considered a prudent economic strategy.