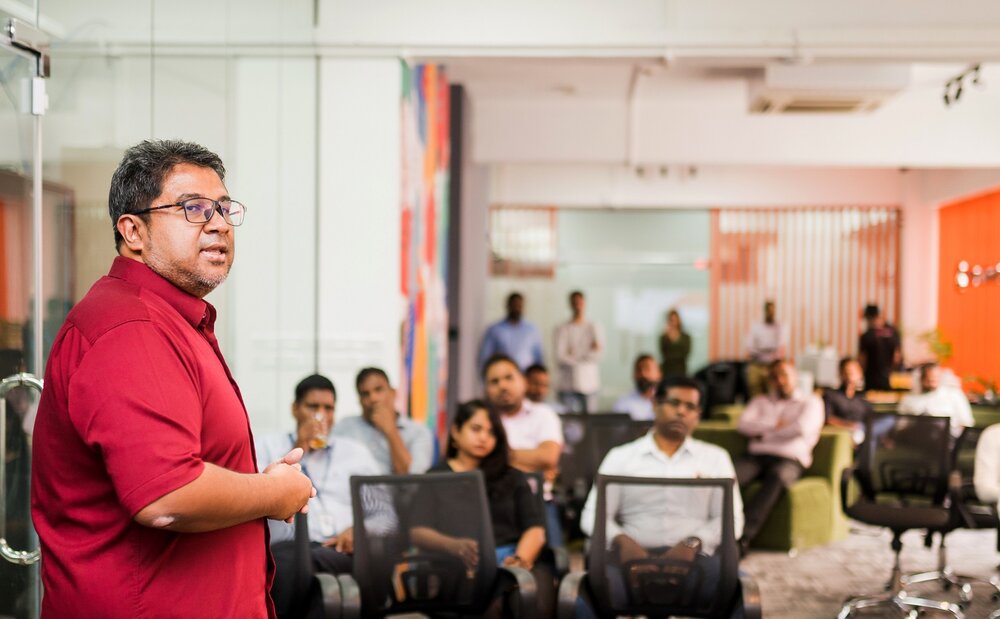 Trainocate SEANM Hosts Cisco Partner Gathering to Empower Partners with Security Solutions Expertise
Trainocate SEANM, a leading IT training provider, organized a highly anticipated "Cisco Partner Gathering" on May 17th, 2023, at their Colombo office. The event aimed to raise awareness about Cisco's comprehensive security product portfolio and equip Trainocate's partners with the knowledge and guidance to effectively position these solutions within their customers' infrastructure.
With cybersecurity becoming increasingly critical in today's digital landscape, Trainocate SEANM recognized the importance of enabling its partners to stay ahead of the curve. The event focused on educating partners about Cisco's extensive range of security products and solutions, empowering them to understand and communicate the value of these offerings to their customers with confidence.
Hee Soo Khor, CTO of Trainocate Holdings and Head of India & Sri Lanka, kickstarted the event by emphasizing the value of partnership and highlighted Trainocate's commitment to providing cutting-edge training and support to its partners.
Hasit Mankad, an expert trainer at Trainocate, engaged partners with an informative session on "The Cisco security Product Portfolio," diving deep into the intricacies of Cisco's security solutions and showcasing their capabilities in addressing complex cybersecurity challenges.
Abraham Vimal Kumar, Content and Lab Development Manager for Trainocate, captivated the audience with insights on "The value Trainocate brings as a Cisco training provider," emphasizing the importance of knowledge and skill development in the dynamic technology landscape. He also highlighted Trainocate's cutting-edge training programs that provide a virtual, visual experience of hardware-based solutions.

Sajeewa Sapumal, Cisco Country Manager for Sri Lanka and Maldives, encouraged partners to leverage Trainocate's expertise in by enhancing the positioning of Cisco security products, to maximize business opportunities in the current financial year.

The "Cisco Partner Gathering" witnessed the participation of prominent Cisco partners, including Millennium IT, N-Able, KBSL, APTS, NCINGA, and DMS, further enriching the collaborative environment.
Trainocate SEANM's "Cisco Partner Gathering" was a resounding success, fostering a collaborative environment and equipping partners with the necessary expertise to thrive in the rapidly evolving cybersecurity arena. Trainocate continues to demonstrate its commitment to empowering partners with comprehensive training, cutting-edge resources, and industry-leading insights.


About Trainocate
Trainocate is a renowned IT and human capability development training provider with a strong presence in the Asia-Pacific region. With a remarkable track record spanning over 25 years and operating in 15 countries, Trainocate excels in delivering specialized training on vendor-specific technologies and certifications. Their comprehensive portfolio includes cutting-edge IT solutions, advanced technology courses, tailored content, and a wide range of business and management skills training. With a focus on lifelong learning and digital skills, Trainocate has empowered over 200,000 individuals and organizations globally in 2022, equipping them with the necessary expertise to thrive in a rapidly evolving workplace.
ENDS
Image Caption- Trainocate SEANM showcasing Cisco's product portfolio