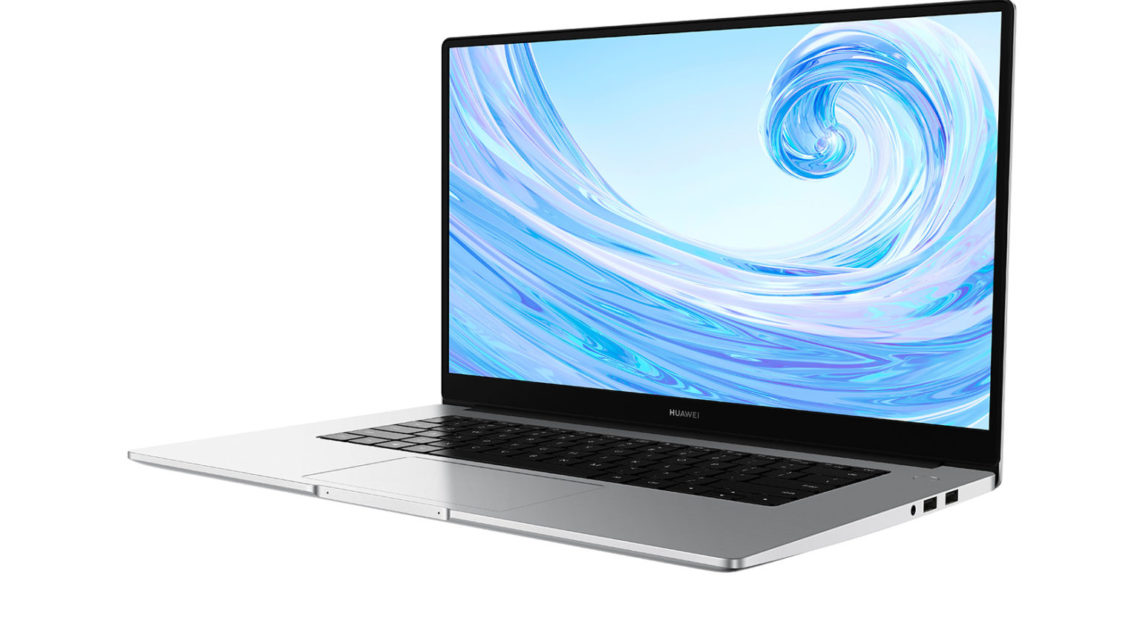 Huawei enters laptop segment launching Huawei MateBook D 15 in Sri Lanka
Introduces "Huawei Share" enhancing user experience and productivity
Huawei, announced the introduction of Huawei MateBook D 15, the latest addition to Huawei's product portfolio in Sri Lanka. The Huawei MateBook D 15 laptop has a stylish and a minimalist design whilst focusing on a solid performance. Huawei has been steadily making a name in the laptop space and this MateBook D 15 with its innovative features presents more things to fall in love with it, which also depicts Huawei's potential for developing laptops which offer best value for money.
At a glance, this midrange laptop has a stunning metallic finish with thin bezels and an 87% screen to body ratio. It weighs only 1.62kg including the HDD and its thickness is 16.95mm making it a highly portable and lite device. MateBook D 15 comes with 15.6 inches full view screen which is a full HD IPS panel and its color temperature controller feature includes an eye comfort mode which is ideal for heavy usage.
''Huawei has continuously innovated in the smart living category and the new MateBook D 15 is no exception. When it comes to design and performance we are focused on providing best value for money to our valued consumers. Going forward, we will continue to come up with highly efficient laptops and PC's with innovative features for reasonable prices offering a better range of new lifestyle products in Sri Lanka'' said Country Head of Huawei Devices Sri Lanka, Peter Liu.
Powered by AMD Ryzen 5 3500U mobile processor with AMD Radeon Vega 8 graphics, MateBook D 15 has all it takes to deliver a solid performance for multiple purposes as the processor's SenseMI technology uses true machine intelligence to accelerate performance. With its four core and a maximum clock speed of 3.7 GHz, Ryzen 5 3500U is a great processor for the home and office computing duties with its ability to run multiple apps simultaneously. MateBook D 15 features an 8GB DDR4 RAM and a 256GB SSD which speeds up performance and its storage is expandable with a SATA HDD.
Another significant addition to MateBook D 15 is the cross device collaboration feature which allows the laptop to connect with smartphones to share the laptop screen. This feature called ''Huawei Share'' enables users to drag files from one device to another in just one tap making file sharing and multi-tasking easier. It also allows a work-life balance where users can perform their smartphone tasks such as texting through laptop screen.
Its innovative web camera sits discreetly in the keyboard and pops up in just one press optimizing security and preventing potential remote access. Matebook D 15 also features a very reliable, smooth touch pad and a key board which is ideal for longer typing sessions. Its fingerprint scanner is housed in the power button located on the right side of the keyboard making it easier to log in and is a significant addition for a midrange laptop. The laptop comes with a 65W USB-C charger which is convenient to carry in the pocket and it allows fast charging which charges the laptop battery to 54% in just 30 minutes.
The new MateBook D 15 laptop is available through all Singer outlets, Daraz.lk, Wasi.lk and Island wide authorized distributors at a price of LKR 149999