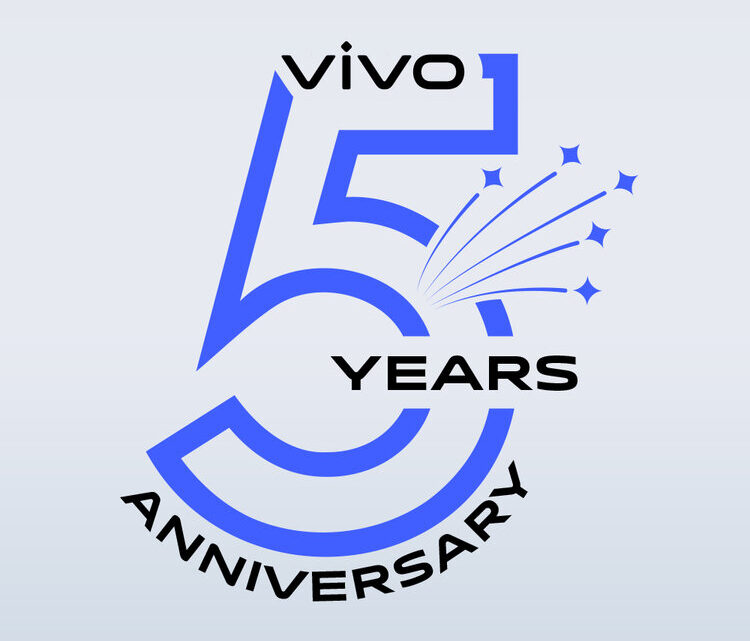 vivo reaffirms its commitment to Sri Lanka, Marks 5 Years in the Country
vivo, a leading global smartphone brand, celebrates its 5th anniversary in Sri Lanka by thanking all its partners, employees, suppliers, distributors, media and consumers for continuously supporting and helping the brand reach new milestones and for making vivo a part of Sri Lanka's community, especially during the challenging times.
vivo began its monumental journey in Sri Lanka in 2017 and has successfully carved out a niche for itself in these 5 years through its innovative smartphone technology and customer care services. Guided by the Benfen philosophy of doing the right things the right way and its consumer-centric approach, vivo has worked to bring global innovations into the region.
vivo, as a brand, is driven by the goal of fostering strong relationships with the consumers and enriching the smartphone market with products that add value and simplify lifestyles through their technological innovations. Since its introduction into the Sri Lankan smartphone market, vivo has gained popularity as an outstanding and a reliable brand, boasting of a robust offline network of 2500+ retail stores that ensure accessibility for sales and after-care services. Making further inroads into the regional market, vivo has established business partnerships with key industry players, ensuring exceptional service to Sri Lankan consumers.
Focusing on fulfilling the dynamic needs of every consumer, vivo Sri Lanka has provided a range of attractive smartphones with innovative features and outstanding designs, available across the price range. The products in the V and Y series have been popularly received with love and appreciation by the consumers. While the V series has set a benchmark in mobile imaging with the integration of futuristic camera features, the Y series is renowned as the perfect companion for the younger generation who seek a smartphone with a diverse range of features and flagship performance at an affordable price.
Commemorating this occasion of vivo Sri Lanka's 5th year anniversary, Kevin Jiang, CEO of vivo Sri Lanka commented, "Our journey in Sri Lanka, panning across 5 years, has been extremely exciting and fulfilling for vivo as a brand, one marked by several milestones. With our innovation-led approach, we have been able to overcome several challenges and introduce cutting-edge technologies in the country that have benefitted many users. For the same, we have received love and appreciation from our consumers who have always supported us in our endeavours with their loyalty. vivo's tremendous success in Sri Lanka has been a cohesive effort propelled by our dedicated employees, customers, retailers, distributors, media and partners. We will be forever grateful for their commitment and support. Going ahead, we plan to continue expanding our services, catering the best technology, and driving the country towards greater digital integration."
At the core of vivo's brand values is the commitment to give back to the community, and following this has contributed in the form of community benefit campaigns and attractive promotions to communicate gratitude for the constant support of consumers. With exclusive & dedicated after-sales services made available at its service centres, vivo strives to aid its consumers throughout the smartphone usage cycle and enhance the customer service experience. In an active effort to further support the Sri Lanka community, vivo undertook a #vivocares CSR drive, donating essential stationery items and smartboards to schools, empowering the educational needs of the younger generation.
vivo has adopted a holistic approach in Sri Lanka, combining the introduction of advanced technologies along with community-focused projects, thus establishing itself as socially conscious brand that strives to prioritize lifestyle improvements. The brand continues forward as a trailblazer in the region, pioneering efforts for digital inclusiveness and efficient customer support.
About vivo
vivo is a technology company that creates great products based on a design-driven value, with smart devices and intelligent services as its core. The company aims to build a bridge between humans and the digital world. Through unique creativity, vivo provides users with an increasingly convenient mobile and digital life. Following the company's core values, which include Benfen*, user-orientation, design-driven value, continuous learning and team spirit, vivo has implemented a sustainable development strategy with the vision of developing into a healthier, more sustainable world-class corporation.
While bringing together and developing the best local talents to deliver excellence, vivo is supported by a network of R&D centers in Shenzhen, Dongguan, Nanjing, Beijing, Hangzhou, Shanghai and Xi'an, focusing on the development of state-of-the-art consumer technologies, including 5G, artificial intelligence, industrial design, imaging system and other up-and-coming technologies. vivo has also set up an intelligent manufacturing network (including those authorized by vivo), with an annual production capacity of nearly 200 million smartphones. As of now, vivo has branched out its sales network across more than 60 countries and regions and is loved by more than 400 million users worldwide.
*"Benfen" is a term describing the attitude on doing the right things and doing things right – which is the ideal description of vivo's mission to create value for society.
Stay informed of latest vivo news at https://www.vivo.com/en/about-vivo/news