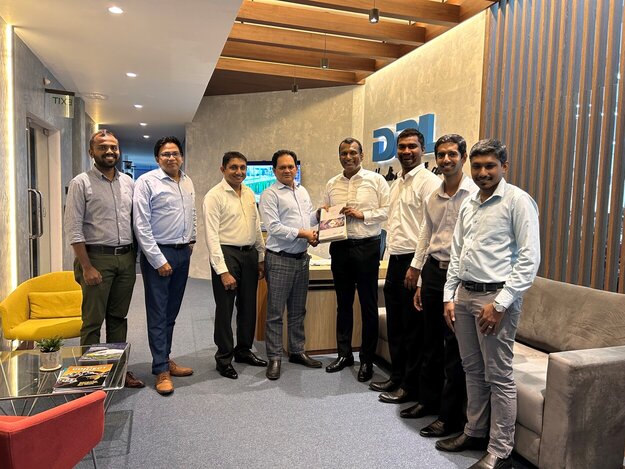 Leading the Charge: Hayleys Solar Spearheads Dipped Products' Renewable Energy Transition
Hayleys Solar, the renewable energy arm of Hayleys Fentons, is proud to announce its partnership with Dipped Products PLC (DPL), on a groundbreaking corporate sustainability initiative.
Commencing on June 21st, 2023, the installation of a cutting-edge 1MW system at DPL's Premier Gloves Manufacturing complex within the Biyagama Industrial Zone marked a key milestone in DPL's commitment to embracing clean energy solutions. This development follows Hayleys Solar's successful projects at DPL's Sports Gloves Manufacturing complex in May 2023 and its site in Hanwella, which together account for 2.1 MW, saving an impressive 2,125.69 Metric Tonnes of CO2 annually.
As an export manufacturer, it is crucial to align with the global shift towards sustainability and carbon-friendly practices, strengthening brand reputation and appeal in international markets. Through its collaboration with Hayleys Solar, DPL has taken a bold step towards achieving energy self-sufficiency, harnessing solar power on-site, and aligning with its ambitious target of achieving 95% renewable energy usage by 2030.
As companies strive to mitigate their environmental impact and meet increasingly critical sustainability goals, partnerships like these demonstrate the positive change that can be achieved.
Hayleys Solar specializes in renewable energy and energy storage solutions for domestic, commercial, and industrial requirements, with over a decade of experience in catering to Sri Lanka's clean energy needs. To date, the company has completed over 140MW of rooftop solar systems island-wide, making it the largest solar-based Engineering, Procurement, and Construction (EPC) company in the country, partnering with global tier-one and selected local suppliers to offer high-quality durable solutions at affordable prices.
END
Photo Caption– Hayleys Solar team with the Dipped Products PLC Team