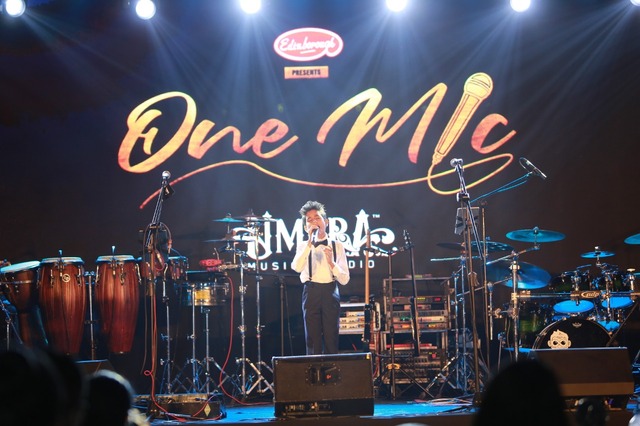 Over 40 young artists spotlighted at the One Mic concert organised by Umara Music Studio.
Umara Music Studio (UMS) recently organised 'One Mic 2021' at Cinnamon Lakeside Colombo, witnessing the enthusiastic participation of several aspiring young artists, music icons, celebrities and well-wishers. One Mic was a grand event organised by Sri Lankan music icon Umara Sinhawansa, with the desire to offer her students a stage to showcase their wonderful skills and talents.
Umara Sinhawansa – one of the most renowned artists in the local and global music industry – has redefined the Sri Lankan music scene with the introduction of new faces, dimensions and perspectives, One Mic was organized in the hope of venturing into a new chapter by elevating her students and local talent to internationally accredited standards. The ceremony also featured some sensational performances by popular Sri Lankan artists including Bathiya and Santhush, Lahiru Perera, Ridma Weerawardena, Singing Potatoes and Viresh Cooray, with Infinity being one of the event partners.
The One Mic concert was organised with a vision to develop, nurture and support the next generation of internationally-recognisable singers, artists and musicians. As a result, over 40 budding stars brought forth their talents to the national spotlight. Additionally, UMS released a new music video for the song 'Kasturi Suwanda' sung by the Sinhawansa sisters at the event.