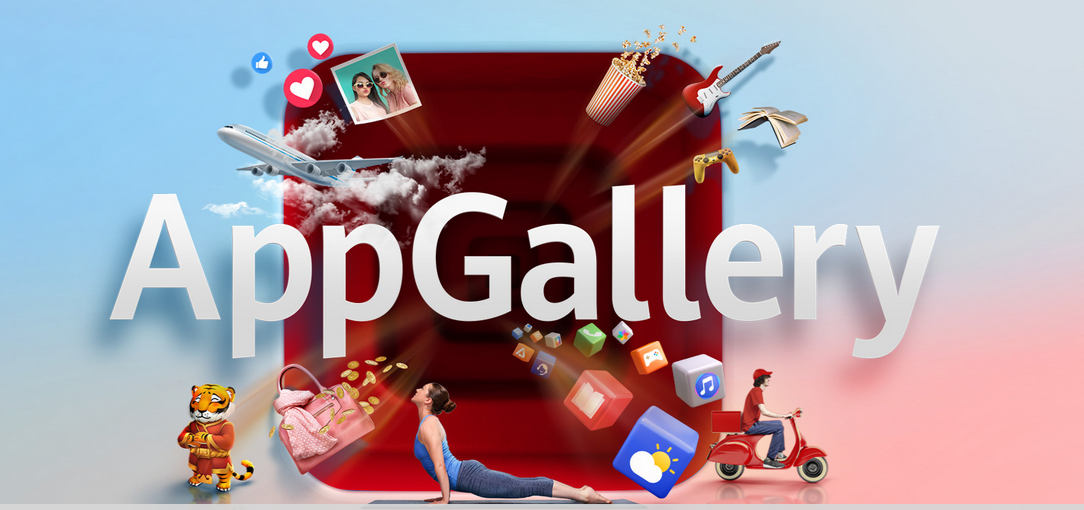 "Huawei Mobile Services to Revolutionize Mobile-Telco Industry", Yasiru Abeygunawardana
Mobile-telco industry is a vastly evolving field with new technologies emerging to challenge the ongoing trends. Mobile network providers have a key role to play in aligning with new technologies to deliver value added service offerings. In terms of voice, internet, VAS services and roaming, there were noticeable improvements in recent years and mobile service providers are constantly researching for upgrading their services in line with latest innovations.
When talking about Mobile network providers, Mobitel is intuitively up there in terms of a superior service on par with latest technology and customer-oriented services. Being a key player in the mobile industry, Mobitel has streamlined its services to empower people from all walks of life. Recently introduced services like Master unlimited packages which provides access to unlimited data and both international and local calls, VoLTE which enables improved voice quality, Digital streaming services and expansion of 4G network around the country have facilitated the Sri Lankans with a perfect partner for Mobile network services.
A good mobile network provider is one which identifies the technological landscape of a country and bridges the gaps to connect the whole world. As the national mobile service provider, Mobitel continues to impress the world with the deployment 5G technology which is already tested successfully.
Following are excerpts from an interview with Yasiru Abeygunawardana, Senior Manager – Data, Devices and Enterprise Strategy at Mobitel (Pvt) Ltd.
Q. As a leading Mobile network provider, how do you identify the current Mobile-telco industry?
A. It is certainly challenging as this industry is moving so fast and we have to keep up with the market expectations and deliver go-to market solutions. We need to have a balance between our offerings and also pay attention to our earnings. In 2019, we (SLT Group) earned a revenue of Rs. 86 billion, courtesy to the host of new services we unveiled. It is of utmost importance to identify customer expectations in designing solutions and now a days, people are more likely to use data to a great extent. As a timely measure, we introduced affordable solutions like Master unlimited package, special data packages and voice packages to support everyday users. Our special Youtube package and daily and monthly data plans have received a greater demand and much to the delight of the users, now we are offering bonus 4G data as well.
Q. How does Smart phone concept support a network provider like Mobitel?
A. At present, most Smart phones are 4G enabled and most recently we came across 5G Smart phones as well. Mobile phone manufacturing companies like Huawei are working closely to be in line with 5G technology and it is a commendable initiative. If you have the resources and technology, you need to move beyond your limits and embrace new innovations. Especially app stores have enabled us to build apps of our own and reach to the customers in a better way. These apps have facilitated our valued customers with a seamless experience. Most importantly, these apps have enabled reloads and online bill payment further easing up the busy life styles.
Q. You mentioned about Huawei and its innovations, how do you perceive Huawei's services?
A. Recently we saw huge improvements in Huawei's services and it has a sound IT infrastructure that is capable of coming up with something big in terms of innovations. Huawei is identified among the top 10 brands of the world by Brand Finance. It is quite an achievement and we extend our compliments as a consumer business partner.
Q. Huawei Mobile Services and Huawei app Gallery are the latest entries to the telco market. How do you see this change?
A. As I mentioned earlier, Huawei has the capability to move beyond the limits, this decision clearly proves that and I reiterate that with the resources in hand, Huawei can challenge the world with HMS. This can be recognized as a revolution in the mobile-telco industryas we see the emergence of a 3rd player to the market with unique features. HMS will be a perfect platform for research and development benefiting budding entrepreneurs, innovators and app developers.
Q. Finally, what can we expect from Mobitel in the future?
A. We are continuously improving and upgrading our 4G services and parallelly getting ready for the next wave on 5G. Also we are working together with Huawei to integrate our apps with Huawei App Gallery and provide a smooth service. Huawei is one of our long-standing partners which has collaborated with us in introducing new Smartphones and we continue to keep abreast with Huawei and leverage a seamless customer experience.