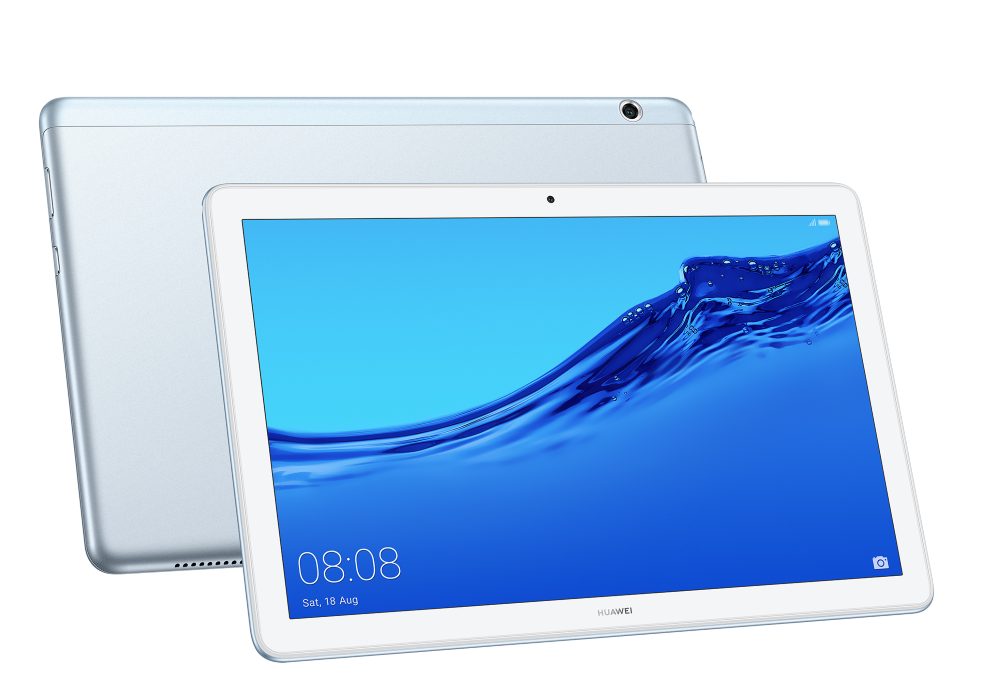 Huawei MediaPad T5-10 Brings Unstoppable Entertainment
Huawei, innovative smartphone manufacturer, recently launched their all-new Huawei MediaPad T5- 10,bringing its advanced technological capabilities to the shores of Sri Lanka. The Huawei MediaPad T5 10-inch is the latest accumulation to the array of Huawei media tablets, inspired by the beauty of nature and with a wholly unique look, the pure and airy appearance delivers a fresh perspective for users.
Receiving great responses throughout the island since its launch, the Huawei MediaPad T5-10 sports a sleek and stylish metal body along with advanced sandblasting workmanship and gracefully curved edges allowing users to enjoy its display and details conveniently. It comes with a stunning 10.1-inch, 1080MP Full HD display alongside a 1920 X 1200 resolution that delivers excellent detail. The 16:10 aspect ratio makes the media tablet ideal for watching movies or TV shows and browsing websites.
The Huawei MediaPad T5 is an eye-catching tablet with a premium and refined design. Its symmetrical metal body is crafted with care and is sleek and lightweight enough to be conveniently portable and easy to hold. The structure of the tablet makes it effortless for users to consult it conveniently at any place.
"We are indeed honored to present to our Sri Lankan consumers the finest technological experience provided by the Huawei MediaPad T5-10. With a Full HD Vivid Display, Eye Comfort Mode and refined design, the Huawei MediaPad delivers our consumers a conveniently better reading and watching experience through media tablets," commented Peter Liu, Country Head – Huawei Devices Sri Lanka.
Memory is always a key component in a media tablet, and the Huawei MediaPad T5 offers a 3GB RAM alongside a 32GB ROM, also providing users with an expandable memory of up to 256GB. The octa-core processor gives users the opportunity to experience great performance while consuming less power.The EMUI 8.0 of the Huawei MediaPad T5 is meticulously designed for a smoother, more intelligent and intuitive user experience, providing users with faster app loading and uninterrupted connections.
The Huawei MediaPad T5 reduces the harmful effects of blue light by its integrated Huawei Eye Comfort Mode. The bright blue light of a daytime screen can hurt eyes of the users in dim light and cause sleeping problems as well. As a solution to this, Huawei brings the Eye Comfort Mode in the form of a shortcut, reducing the amount of blue light emitted from the screen to ease eyestrain and endorse internal sleep mode. This creates healthy reading conditions for users and their families.
Additionally, the Huawei MediaPad T5-10 packs a Children's Corner, which offers a fun place for kids to play and learn with plenty of specially designed applications. Users can easily manage what apps their kids can use and how long they spend on the tablet by personalizing access settings for them.